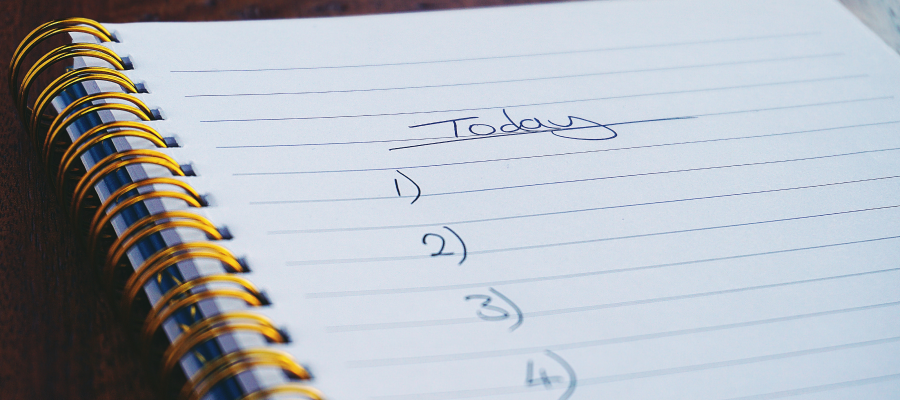 The competition is high for e-commerce stores. Most buyers prefer to research online before they make purchases. As they search for products, they look for products website with ease and seamless buying experience. To compete with other e-commerce websites in your niche, you will need to give your website visitors a great shopping experience and thus take your e-commerce store to the next level. If you have not upgraded your Magento store to Magento 2, you are missing out. Upgrading to the latest version of Magento 2 comes with various benefits such as:
Improved performance and scalability
Improved checkout process
Mobile friendliness
Ease of upgrade and customizations
Offer key integrations
Offers instant purchase
Email marketing automation
Advanced reporting
Boost conversion rates and sales
Improved efficiency and agility for business users
Because of the complexity of migration from Magento 1 to 2, you need to plan ahead. Below are the checklists you need to consider when planning to migrate from Magento 1 to Magento 2.
1. When to migrate
The first puzzle you need to sort out is when to migrate. You will need to migrate at one point or the other. So, the right time to migrate is now. Apart from that, if you are planning to carry out major changes on your web store such as redesigning your e-commerce store to be a fully responsive design, adding an abandoned cat extension to your store and minimal overhauling of your front end. It is better you migrate to Magento 2 directly.
Another great time to migrate is if you are planning for marketing campaigns for the forthcoming holiday season, you need to migrate now. This is because it takes between 4-6 months to fully migrate your store to Magento 2. You will have to test the design and make sure that everything works well before the holiday marketing campaigns. You can also find out if your company is launching a new product that needs added functionality to support it.
You can also migrate to Magento 2 if you need more functionalities and features on your web store. These include product imports, admin interface, improved performance, scalability, CMS, B2B and other features. Magento 2 comes with personalized features that can help you get more conversion and sales for your products and services such as related product feature, upsells, cross-sells, shopping cart price rules and reward programs. You also can streamline the shipping process to provide a good customer experience on your store. Magento 2 offers different global carrier services, transformed shipping, and fulfillment features.
2. Choose the best Magento 2 migration service
The second thing you need to consider is choosing the best Magento 2 migration service that will help you to carry out the task for you. This is because Magento is a dynamic platform and it requires expertise. Any wrong move could lead to making mistakes that can cost you time and money.
To choose the best Magento 2 migration service, you need to ensure that they are certified Magento Developer. A certified Magento developer has the relevant knowledge and hands-on experience about the Magento platform and they can help to implement latest Magento development and scale your existing website to help you increase conversion and sales.
You need to ensure that the Magento developer you want to hire offers both pre and post-migration support. They should be available to help you plan before the migration and after the migration. After migration, you need to test every component and ensure that technical issues are resolved and that the web store runs effectively.
The migration service also needs to provide the budget for migration to help you plan ahead. You need finance to cover the cost.
The migration service should know the time it will take to complete the migration. This will enable you to plan ahead.
3. Review your current implementation
After you have decided on when to upgrade and you have chosen your desired Magento migration service, you can move on to take an inventory of your current implementation such as the user experience, configuration, customizations, and extensions. Here you need to take the followings into consideration:
Is your website Multi-channel?
How many websites do you plan to upgrade?
The number of extensions on your current web store
Integrations with other platforms/systems (ERP,PIM,OMS, etc)
The data types you want to migrate (e.g. customers, product catalogs, orders, etc).
Check for the extensions that are on your web store. Make sure you mark out the extension you will need on your new web store. If they are old, you can remove them and check for new versions on the Magento marketplace. If you can't find it, you can contact the extension provider.
4. Review Magento 2 templates
An e-commerce that will outperform competitions needs to be mobile responsive. Mobile commerce grew 47% in 2016which outpace e-commerce and brick and mortar retail. Also, Google places more importance on mobile versions of sites for indexing and ranking. Therefore, you cannot afford to joke with the templates. Luckily for you, Magento 2 comes with out-of-the-box design templates that will give you an optimized web store for search engine optimization and mobile. It will help to reduce the front end UX/UI design efforts and costs.
Conclusion
Above are the things you need to consider when you want to migrate from Magento 1 to Magento 2. The most essential thing to do out of it all is for you to get the best Magento Developer who is knowledgeable and experienced in handling Magento Migration. Pronko Consulting has a team of certified and experienced Magento developers. We have successfully launched and migrated 10+ Magento 2 websites. We won an award for the best Magento 1 to Magento 2 migration during the Magento Imagine 2017. So, if you are looking for the best Magento developer for your websites, we are the best for you. You can send us an email on info@pronkoconsulting.com message or call +353 85 85 32 401.