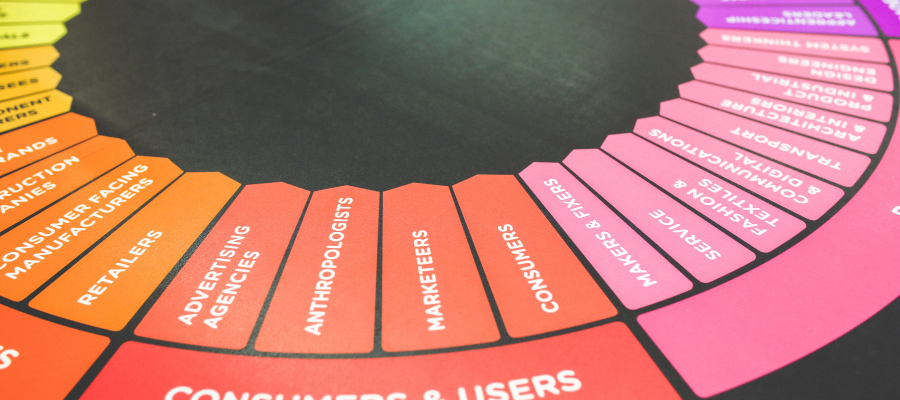 Magento is one of the top leaders in personalization and scalability. Magento 2 versions are loaded with a lot of useful features such as personalization features. Personalization is an important marketing tool for your business. This is because customers want to see information, recommendations, and offers they like. Below are benefits of personalizing user experience with Magento 2.
Benefits of personalizing user experience with Magento 2
It increases customers and sales.
It makes it easy for you to personalize shopping experiences that lead to conversions.
It allows you to customize user experiences based on the location, gender, order history, lifetime purchase value, wishlist items of your customers.
It enables you to work at the backend and manage your e-commerce store with a good user-friendly interface.
It makes it easy to turn web visitors into loyal customers and advocate for your brand.
You cannot enjoy most of these benefits if you have not upgrade your Magento version to Magento 2.
In this article, we will look at how you can target customers with personalization tools such as related products, upsells and cross-sells, shopping cart price rules and reward programs.
1. Related products
Using the related product feature in Magento 2 versions is a great way to personalize your customer's shopping experience. The related product section appears next to the product the customer is viewing on the product information page. The purpose is to give your customers more options and ideas on what they want to purchase.
It encourages them to buy similar products related to their interest. The products are grouped together in a category or style. Below is an example of related products section.

2. Upsells and cross-sells
Personalizing your web store using upsell is very profitable because upsell makes up 2-4% of a company's overall sales numbers
Upsells are products you would like your customer to purchase instead of the product they are considering buying. They are usually the more expensive product with better quality. They are like a way to upgrade your customer to use better quality model than the ones they choose initially. The aim is to get customers to spend more money buying similar products with higher quality or more features. Below is an example of an Up-sell.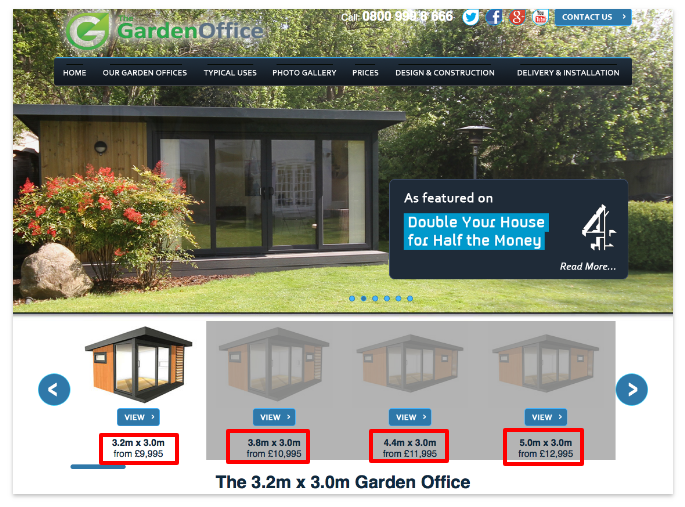 From the picture above, you can see that as the size of the home increases, so the price. This is a good example of upselling.
Cross-sell products are product displayed after the customer has added their products to the shopping cart. They are products that will add additional value to customers when purchased along with the product itself. The purpose is to make your customers buy other items alongside the ones they plan to buy. Below is an example of a cross-sell.

The upsell and cross-sell personalization feature of Magento 2 allows you to sell more products to your customers.
You can use labels such as "More recommendations", "You may also be interested in the following products", "Complete the look", etc.
3. Shopping cart price rules
Magento 2 has a built-in shopping cart rule feature you can maximize to get your customers to buy more through promotions and discounts. It will also help you create more personalization and engagement for them. You can use this feature to target customers based on their profile, online behaviors, and purchase history. This will help to increase traffic to your e-commerce store and attract loyal customers to increase sales.
With the aid of the pricing rules, you can turn a customer's interest in a specific product into a commitment to buy it. You can offer personalized incentives to your customers such as sending them coupons for a discount based on a product they viewed but did not purchase on your e-commerce store. You can offer them free shipping for purchases over a threshold amount and you can also schedule promotions over time.
The Magento shopping cart rules also enable you to create and set up promotions in advance and they will work once the conditions you set are met.
Below are examples of shopping cart rules in Magento
Get 10% off an item of $200 or greater
Get 10% off when shipping in New York
Get $5 off when you choose next day shipping
Free shipping on all orders above $200.
4. Reward programs
According to Marketing Metrics "The probability of selling to a new prospect is 5-20%. The probability of selling to an existing customer is 60-70%." One way to keep your customers is by using reward programs. You can personalize your reward program according to each customer's behavior on your e-commerce store, such as:
Purchasing activities like receiving points when they buy items of a particular category or when the amount of products they purchased passes a certain threshold.
Other activities like subscribing to newsletters or like or share your product on social media.
Referring friends or other people to your e-commerce store.
You can reward your customers based on the actions above. You can award points to them when they carry out the actions. They can exchange the points for currency, such as 10 points = $1.
However, you need to set rules in place to control the reward points, such as setting expiry dates for points.
You can promote your reward program on your store, social media networks (Facebook, Twitter or LinkedIn) or through ads such as Facebook or Google AdWords ads. This will drive more traffic to your store.
Conclusion
Using Related products, Upsell and cross-sells, Shopping cart rules and Reward programs to personalize users experience on your e-commerce store will enable you to drive traffic and sales.