Commerce 2.3-2.4
Commerce Cloud 2.3-2.4
Open Source 2.3-2.4
14-day Money Back
90-day Free Support
365-day Lifetime Updates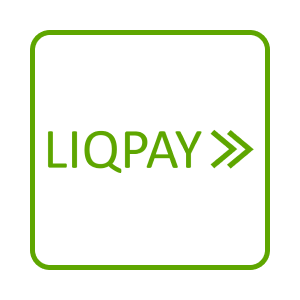 Add LiqPay as an additional payment method on your e-commerce website and accept VISA and MasterCard payments.
The LiqPay Extension provides an effective integration with the LiqPay payment system allowing instant secure payments with Visa and MasterCard.

LIQPAY is Europe's independent payment service provider (PSP) supporting the easiest payments for a website or mobile application instantly. It can be used as a single payment solution or added as an additional payment method. It accepts payments from more than 150 countries online through Mastercard/Visa cards and Privat24 internet-bank. Also, it provides rapid funds crediting within a business day. With the help of LiqPay service, clients can make secure payments (two-step payments (hold), moto payments, protected payments) on a regular (token, subscription) or business basis (invoices, refunds and B2C (P2P credit).

The LiqPay extension creates a convenient possibility of accepting credit card payment in your online store. By installing the LiqPay extension, you are getting an additional credit card payment method providing a secure transaction option to your customers. LiqPay is supported in 150 countries which gives you significant international business opportunities. 

In addition to credit card payment processing, the LiqPay extension supports other features that the payment system offers, such as invoice issuance, refunds, and transfers to customer cards. With the LiqPay extension, you are providing great flexibility both for your web store and your customers.

The LiqPay extension supports all the security algorithms that the payment system uses. You can configure the security settings of the payment method to enable the highest level of protection for your online business.

 

Add LiqPay as an additional payment method on your e-commerce website and accept VISA and MasterCard payments.

 

Accounting

In order to enable LiqPay payments on your website, you need to make sure it complies with the bank requirements:

Your domain should be registered to your company with all web pages under a single domain name
Your product catalog should not contain forbidden products
Your contact details should contain your email address and phone number

To start using LiqPay, you need to register with the service. To register, verify that the above requirements are fulfilled and visit the LiqPay Sign Up page. You need to register before using the LiqPay extension.

LiqPay charges the internet acquiring a fee of 2.75% of the transaction amount. For other fees and charges, visit the LiqPay Tariffs page.

Pronko Consulting does not apply any additional fees except the initial extension purchase price. 

 

Features

Supports all major credit and debit cards: Visa, Visa Debit, MasterCard, Maestro
Supports multi-currency and multi-accounts
Provides transaction management from Magento Admin Choose between Authorize and Capture payments (customer's payment will be immediately captured) or Authorize Only online payments (in case additional stock or payment verifications should be performed)
Provides Authorization Transaction information at Order View Page. Additional validation allows a store owner to see quickly the result of Address, CVN and Postcode data entered by a customer
Allows to manage and report all transactions in a single page, and to export the reports into a CSV or an Excel file with just a few clicks
Provides a comprehensive error validation which allows the system to notify a Merchant of any data errors or payment amount issues while sending a payment transaction
Supports one-page checkout experience
Ability to install PCI level 1-compliant Hosted Payment Page
Ability to install 3D Secure support
Fraud Management checks: CVN, 3D Secure, AVS, Cards, Amounts, Products, etc.
Provides Authorization Transaction information at Order View Page. Additional validation allows store owner quickly see the result of Address, CVN and Post Code data entered by a customer
Flexible configuration on your web store admin page

Compatible with an Amasty one-step checkout extension.

Security

LiqPay extension, when integrating with the LiqPay payment service provider, uses the LiqPay API that is a PCI SAQ A-EP compatible. A customer provides card information directly on a Merchant's website payment form. Payment data transferred over the Merchant's website server directly to the LiqPay server via the LiqPay API. Sensitive customer data is never stored on a Magento Application. All successful payments transactions are available from Magento Admin. This integration uses the LiqPay API (PCI SAQ A-EP) that gives you, the merchant, full control of the customer's payment experience. Customer data is being entered into the Magento server, customer data is not stored on the Magento server.

 

Customers can check payment information for the order placed on your website.

Magento Merchant sees all payment information via a Magento Admin Order View.

Magento Merchant can configure the LiqPay payment method to fit business requirements.

All transaction details are available for a Magento Merchant via Magento Admin Order Transactions page.

All successful order transactions are added as comments to order.

Support

Pronko Consulting offers support of the LiqPay extension as an additional service to be ordered together with the extension purchase. For any additional information on the extension, contact us at support@pronkoconsulting.com.

You can find the list of the extension updates, functionality improvements, new features, and bug fixes in the Release Notes. If you have any suggestions for additional features or improvements, please share, and we will review and discuss them.

Release Notes

Version 1.0.0

released September 19, 2019

Added configuration settings to control Sandbox/Production accounts
Added LiqPay Payment Method on the checkout page
Added Online Invoice creation during checkout order placement
Added Order Transaction creation during checkout order placement
Added Payment Information for an Order on Admin Order View Page
Added Payment Information for an Order on Customer Order View Page
Need additional functionality or further customization of your products?