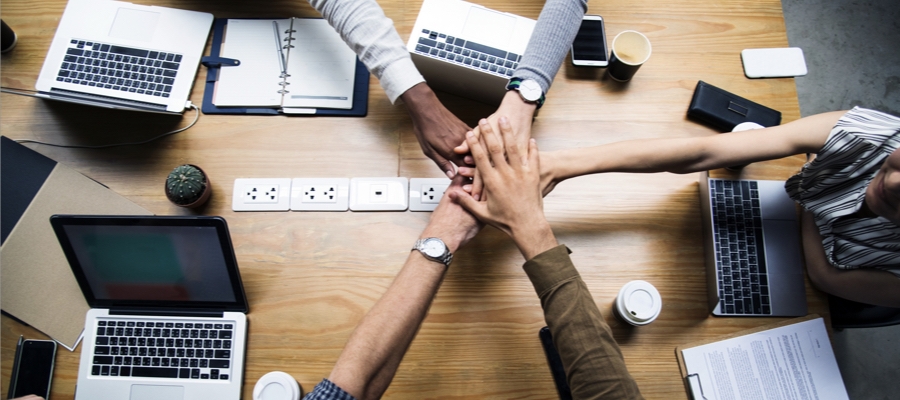 Magento is one of the best e-commerce platforms in the world today. Since the release of Magento 2, about 20,569 websites are using it. Most of the businesses using Magento 2 falls into the category of shopping, business & industry, arts and entertainments and others. A lot of businesses are using Magento 2 because of its numerous benefits, among which are:
Enhanced performance and scalability
Improved checkout process
Mobile friendly
Easy to upgrade
Lots of key integrations
Instant purchase feature
Email marketing automation feature
Advanced reporting.
Magento 2 makes it easy for you to run your business and make more sales.
Sure, you are already thinking of migrating to Magento 2 if you have not done so already. Magento 2 as you can see is much better than Magento 1. The thing is, you will need to do the upgrade one day and that day can be today.
Initially, Magento announced the end of support for its Magento 1 to be in November 2018. However, it is being changed. They said "Magento 1 has been and will continue to be supported for the foreseeable future. We are committing to a minimum 18-month notice before we make any changes to our support levels."
You may still want to give it time before you upgrade, but it is better to do it now so that you can thoroughly plan it and have it running without anyone rushing you to do so.
As good as upgrading to Magento 2 sounds, it is not an easy task. It can cause potential issues and inconveniences if you make mistakes during the migration process.
This article is written to educate you on the mistakes you can encounter while migrating to Magento 2 and how to avoid it.
Below are five Magento 1 to Magento 2 migration mistakes to avoid.
1. Not consulting with a company that provides Magento development services
Many people make mistakes because they decide to migrate to Magento 2 without consulting an expert opinion.
Migrating your store to Magento 2 is not as easy as it sounds. There are many steps and processes you will need to follow. The truth is you can encounter problems along the way if you miss any one of them. Even if you succeed in migrating it, you can still encounter problems after the migration.
You can encounter data loss, long migration time, bugs, loss of website SEO, etc. Surely, there are many things you can do by yourself, but migrating to Magento 2 may not be one of it. Why don't you consult an expert to answer your questions and guide you through the process? This way, you will avoid problems, before, during and after the migration.
2. Not planning the migration
Benjamin Franklin, the father of time management said "failing to plan is planning to fail". If you don't have a plan in place for migrating to Magento 2, then you are already planning to encounter problems on the way. Migrating to Magento 2 involves processes and you must plan it thoroughly before you embark on the journey. You must plan how you are going to transfer your design and website's data, search for compatible extensions, migrate custom codes, etc. You need to consider all these issues before you start the migration process and that is where the use of a plan comes in.
3. Not Considering internal workflow changes
Most often than not, people only pay attention to how users will see and interact with their websites after the migration. They don't take their employees into account. The changes are going to affect the internal workflow during and after the migration.
You need to inform your Sales department, Marketing department, Account/finance department, Order fulfillment department and Customer service department about the new platform and how it will affect the internal workflow. Each of these departments should have a plan and map out details on how they will work with the Magento 2. Doing this will help to avoid frustrations and unplanned delays.
4. Not using the latest features to enhance outdated processes
Most people are just comfortable with the status quo. They want to preserve their existing workflows. They don't want to improve them. They only want to improve key operations such as order fulfillment, product information and possibly customer service.
The truth is, Magento 2 offers new opportunities for seamless integrations and efficient processes than old Magento platforms. You need to take advantage of the latest features and use it to enhance the outdated processes.
5. Not testing the workflow changes before migrations
Migrating to Magento 2 is a major decision that needs to be carried out without hassles. To prevent problems, ensure you use free themes and catalog data to test your website before you migrate fully. Install extensions and test them to make sure they are working perfectly. Internal works should also be tested to ensure everything is working as it should.
Conclusion
Magento 2 has a lot of features that will improve your business tremendously. If you are yet to upgrade to Magento 2, now is the time to do it. It may appear as if you have enough time to do it, but time is ticking and sure, you don't want to be caught unawares.
Pronko Consulting has a Magento migrating service that addresses all the five mistakes above and many more. We have a team of Certified Magento 2 Professional Developers that will promptly attend to you. Why not get in touch right now for a customized discussion on how to upgrade to the Magento 2 Platform today. Send us an email on info@pronkoconsulting.com message or call +353 85 85 32 401 for more information.