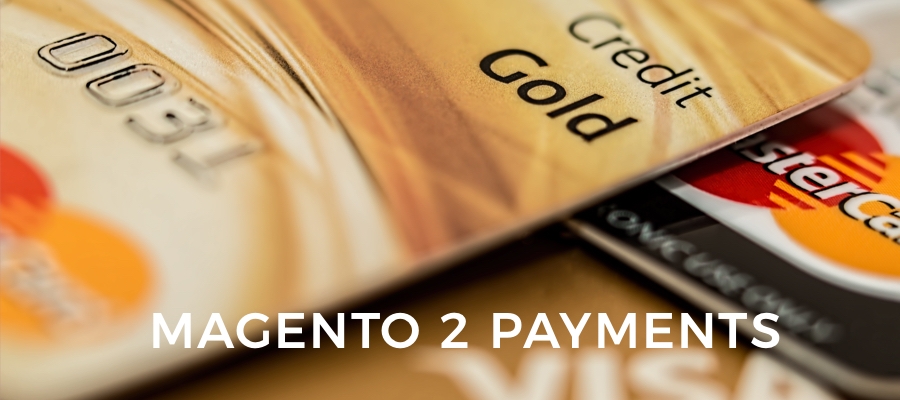 When it comes to running an e-commerce store, a payment gateway is one of the things to consider. According to JP Morgan Chase report, 73% of consumers surveyed reveal that the type of payment a business accepts impacts whether they will buy from that business or not. It is that important!
The Magento 2 payment functionality provides different payment gateways you can use to make the checkout process easy. However, there are some important things you need to still consider when choosing a payment gateway for your Magento 2 store to enable your customers to transact easily.
In this article, we will look at how the Magento payment gateway works, the different gateways available, and what to consider to choose payment gateways for your e-commerce store.
How the Magento payment gateway works
Once a customer clicks on the submit button, it starts the payment process within seconds. The Magento payment gateway records the transaction requests, encrypts the payment details and send it to a payment processor.
The payment processor transfers the transaction details to the bank. The bank decides if the payment is to be approved or not. If it is approved or denied, the response is sent back to the payment processor and the payment gateway completes the payment processing by sending the response to the customer.
The Magento payment gateway acts as an intermediary between the customer and the bank (or PayPal).
There are different types of payment gateways available on Magento 2. Find the top ones below.
Top Magento payment gateways
1. PayPal
PayPal is the most popular online payment gateway accepted in most countries in the world. Your customers can use it on any of their devices (Computer, phones, tablets, etc) at any time. It has over 188 million users all over the world. Its express checkout button allows customers to enjoy a seamless checkout process.
Below are its notable features:
You can create and send custom-made invoices
It is easy for customers to use.
You don't need to pay to set it up on your e-commerce store
For every transaction, you pay 2.9% + $0.30
It is available in 200 countries.
2. Authorize.net
Authorize.net is a popular payment gateway. It is used by more than 440,000 merchants all over the world. The features include:
It can be used to receive payment online, offline and on Mobile
It has a free mobile app for users
It charges $25 monthly gateway fee
You pay 2.9% + $0.30 for every transaction
It has tools you can use to fight fraud
You can contact their support free 24/7
3. Realex Payments
Realex Payments is our award-winning payment solution according to Magento marketplace. It enables you to double your sales with its dependable payments functionality. You can accept payments on your e-commerce store that integrates in three ways i.e. Embedded, Lightbox and Redirect.
Realex payments allow you to accept different types of credit and debit cards such as Visa Debit, Visa Credit, Mastercard, American Express, iDEAL, Giropay, Pay, Maestro, Diners Club International, Sofort, and PayPal. Stores that use Realex includes Irish store, Lara Bohinc, Cerruti 1881, LBS, Kent & Curwen, etc. The features include:
Currency management (you can accept different currencies on your store)
Reduction in fraud risk with 30+ fraud rules
Secure store card token
Enables 3D secure service to protect your products
One-time Payment (the payment includes extension package, free updates, 30 days money back, installation and user guides).
100% open source
It charges €29 per month
You pay 1.75% + £0.09 per transaction.
4. Converge Elavon
Converge Elavon is a secure payment gateway that enables you to accept payment on your Magento 2 e-commerce site. It supports all major credit and debit cards such as Visa, Mastercard, American Express, Discover, JCB, UnionPay, Diners Club. It helps you to increase your conversion rates by providing a seamless shopping experience for your customers on your e-commerce store. Below are its features:
Allows multiple currencies at checkout
Manage transactions from Magento Admin
Offers authorization transaction details at Order view page
Provides 24/7 free support
Allows order placement from Magento Admin
Offers detailed transaction reports
Compatible with mobile phones and tablets
Ability to set fraud rules to enable safe and secure transactions with the use of AVS and CVV.
You pay 2.65% + $0.19 per transaction
It costs only $10 per month.
5. Braintree
Braintree is a payment gateway that offers tools for you to create a seamless checkout process for customers on your e-commerce store. It was acquired by Paypal in 2013. It is used by companies like Airbnb and LivingSocial. Below are its features:
No monthly fees
You pay 2.9% + $0.30 on every transaction
Secure payment checkout for your e-commerce store
It supports global payment methods.
6. Stripe
Stripe is another payment gateway you can use. It is available in 25 countries of the world and you can accept more than 100 types of currency. Below are it's notable features.
You don't need to set it up
There is no monthly fee
You can use their coupons and free trials
It has Bitcoin integration - you pay 0.8% per transaction
There are unlimited options for different plans
Instant debit card transfers.
7. Worldpay
Worldpay is a payment gateway with over 150,000 customers in the U.S. It is one of the few payment gateways that is a direct processor. This means that it carries out all transactions by itself. It doesn't use a third-party processor. Worldpay handles more than 120 different countries.
Features:
It has reporting and analytics tools
It has merchant accounts
It has mobile payment
It has ATM services
The fees are:

Debit transaction: 0.99% + $0.20 per transaction
Credit transaction: 1.99% + $0.20 per transaction
Credit transaction: 2.60% + $0.20 per transaction
Now that you know the different types of payment gateways available, it is time to know what to consider before choosing any one of them.
5 things to consider when choosing the best Magento 2 Payment gateway
1. Choose a gateway that will accommodate growth on the Magento Platform
The thing is, your business will grow continually. Therefore, it is good to choose a payment gateway that will accommodate the size of your business at any time. Magento has two different editions – the enterprise and the community editions.
Magento community is designed for e-commerce businesses that are just starting up and growing small businesses. The Magento enterprise, on the other hand, is for both small and grown e-commerce platforms. Most Magento gateways do not expand to the enterprise level. It will be advisable to choose a payment processor that support both community and enterprise Magento editions.
2. Improved customer experience
Customers are everything. You need to consider them when choosing a suitable payment gateway. The gateway of your choice should make it easy for them to checkout. If possible, the payment details should be auto-fill to reduce your customer's checkout stress.
3. Secured transaction interface
You need to protect your e-commerce store from frauds (both criminal fraud and illegal chargebacks) during the checkout process. According to American Express digital payment survey, 37% say they have abandoned an online purchase because they did not feel their payment would be secure. This is where you need a secure payment gateway that will protect your customers from fraud as well as your business from losing money. The payment gateway should be immune against all payment frauds.
4. Global support
Your business can be small today. You may even be selling to customers locally. But it will not remain that way for long. It will grow and you will someday need a payment gateway that can cater to your customers in other countries. It is recommended that you choose a payment gateway that supports more countries, currencies, card networks and payment methods that are popular outside your location.
5. Functional requirement
Magento 2 already has payment gateways built with it by default. There are others who need to be integrated for it to function as expected. You should keep this in mind while choosing your payment gateway.
6. Use more than one payment gateway
Most businesses lose business because they fail to provide popular credit cards that their customers are using to make purchases online. Cardtronics Health of cash reported that 9 out of 10 people like having the ability to use a variety of payment methods when making a purchase. Therefore, if you want to increase your customers' base and make more sales, use varieties of popular payment gateways on your Magento store.
Are you searching for payment extensions for your e-commerce store?
Pronko Consulting has developed different types of payment extensions to give your customers a unique experience on your websites. They are Elavon payment, Pagseguro, Ingenico Epayments, and Atos worldwide. These payment extensions will help you to accept credit and debit payments online. They are flexible, simple and cost-effective solutions for your e-commerce business.
Click here for additional information on our Magento extensions store.