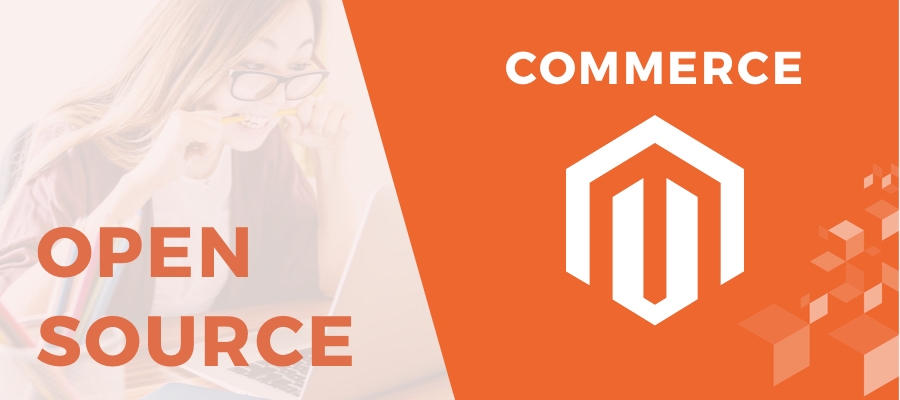 One of the most common questions from prospective clients that are considering migration to migration to Magento 2 is which Magento version to use. In the beginning of the Magento platform, there were two options available i.e. free community edition and paid Enterprise edition. But they have been upgraded to two distinctive versions which are the Magento Open Source and the Magento Commerce.
The Magento Open Source is the free version of the platform. It is formerly known as Magento community. You can download, install and extend the version. It is easy to use and you can modify it to your business need. It is suitable for startups and new e-commerce stores.
Magento Commerce edition, formerly known as the Enterprise and Magento cloud edition, is the paid version of Magento 2. It has full-fledged features that makes e-commerce business a breeze. It is available on-premises and in the cloud. Because of its many functionalities, it is the platform of choice for large businesses/companies with big product catalogs and wider global presence.
In this article, we will make a comparison between Magento Open Source 2 and Magento Commerce 2. This will enable you to make an informed decision when you are ready to migrate or when you want to start up your e-commerce business.
Magento Open Source 2 vs Magento Commerce 2 - Full comparison
| | | |
| --- | --- | --- |
| FEATURES | Magento Open Source | Magento Commerce |
| BUILT-IN FEATURES | | |
| Integrated checkout, payment, and shipping | Yes | Yes |
| Mobile optimized shopping | Yes | Yes |
| Global selling | Yes | Yes |
| Catalog management | Yes | Yes |
| Extended functionality via App Marketplace | Yes | Yes |
| Instance purchase | Yes | Yes |
| Site search (Elasticsearch) | Yes | Yes |
| Business Intelligence dashboards | Yes | Yes |
| Integrated B2B functionality | Yes | Yes |
| Advanced Marketing tools | Yes | Yes |
| Content staging and preview | Yes | Yes |
| Customer loyalty tools (reward points, gift registries, wish lists) | Yes | Yes |
| WYSIWYG Page Builder | Yes | Yes |
| Visual Merchandising | Yes | Yes |
| | | |
| MAGENTO HOSTED CLOUD | | Yes |
| Optimized cloud commence for Magento | | Yes |
| Global availability | | Yes |
| Cloud availability SLA up to 99.99% | | Yes |
| Fast page loading with Content Delivery Network (CDN) | | Yes |
| Performance monitoring tools | | Yes |
| Enhanced security with Fastly WAF and DDoS Services | | Yes |
| PCI Compliant | | Yes |
| Easy Deployment | | Yes |
| Streamlined updates and testing | | Yes |
| | | Yes |
| SUPPORT | | |
| Account Manager | | Yes |
| Technical support | | Yes |
| Access to quick design-build express packages | | Yes |
| | | |
| License costs | Free | Starts at $1,999/month |
| Free trial version | No | 30 days |
Overview of the Magento Open Source Vs. Magento Commerce 2
Dynamic marketing
Successful e-commerce businesses do one thing, which is, continuous marketing. They have marketing tools in their arsenal to enable them to win more customers. The Magento Commerce edition is loaded with different marketing tools such as customer segmentation for targeting, customizable registration fields, segmented marketing campaigns, rule-based segmentation and pricing.
Improved Customer Experience
Customers are the sole reason your e-commerce business exists. Both Magento Open Source and Magento Commerce have good customer experience features such as easy navigation, Guest checkout and enhanced two step checkout.
Enhanced customer loyalty
Bringing customers to your e-commerce store again and again is not an easy task. This is why the Magento Commerce provides a full-fledge customer loyalty programs such as Gift registry capabilities, Virtual and physical gift card capabilities, Reward programs, Store credit and Private sales and flash
Mobile tools
The Magento Commerce and Magento Open source made provisions for mobile optimized shopping to make it easy for customers to shop on the go.
Support
Most often than not, you will need support for your ecommerce store. The Magento Commerce edition has a good number of support tools such as Account Manager, Technical support and Access to quick design-build express packages.
Cloud features
The Magento Commerce cloud offers a secured AWS-based environment designed to support Magento store deployment. The top performance of the high-speed CDN gives you the opportunity to offer your customers the experience they need on your e-commerce store.
Conclusion
From the comparison above, Magento Commerce 2 won. However, whether you choose Magento Open Source or Magento Commerce edition depends on your business need. The comparison above is to help you make an informed decision. However, if you don't want to make mistakes while migrating or thinking of starting a new e-commerce business with Magento, you can talk to us.
We make sure that you make a good decision and guide you all the way. To get in touch with us send us an email on info@pronkoconsulting.com message or call +353 85 85 32 401 for more information.