Magento has been one of the best e-commerce platform offering great features in its services and products. This is the reason why over 20,569 websites are using Magento it for their businesses.
With the release of Magento 2, there have been questions on whether it is important to switch from Magento 1 to Magento 2 or not. Users want to know the benefits of upgrading to Magento 2 and whether it is actually necessary to migrate.
In this article, we will look at Magento 1 and Magento 2 and why you will need to upgrade immediately.
Overview of Magento 1 and Magento 2
Magento is defined by Wikipedia as "an open source e-commerce written in PHP". In other words, Magento is an e-commerce platform that is built on open source technology.
Magento was originally started by Varien Inc, an US private company with headquarter in Culver City, California, and the development office in Kyiv, Ukraine. It was launched officially in August 2007 with the release of its beta version. Later on, the CEO Roy Rubin decided to sell 49% of its share to eBay. eBay became the owner of Magento 2 with 100% ownership in June 2011. Ebay was spun out as an independent company by new Permira private equity fund in November 2015. In the same month, Magento 2 was officially released.
Magento offers flexible shopping cart system and control over the design, content, and functionality of the e-commerce store. It is recognized as the leading e-commerce platform of the 2017 internet retailer top 1000, B2B 300, and Europe 500 lists.
Magento targets small and medium-sized businesses and over the years it has been able to capture the SMB e-commerce industry. Currently, over 25% of worldwide e-commerce shops run on different versions of Magento.
How is Magento 2 better than Magento 1
Magento 2 is better than Magento 1 in several ways such as:
Magento 2 provides 50% faster page loading speed than Magento 1
Magento 2 checkout is 38% faster than Magento 1
Magento 2 is capable of taking 117% more orders per hour compared to Magento 1
Magento 2 can handle 2.1 million more page views per hour
Magento 2 have boosted security features compared to Magento 1
Magento 1 supports older versions of PHP 5.6 or lesser whereas Magento 2 supports latest versions of PHP 7.0, 7.1 & 7.2
Below is an infographic that sums up the differences between Magento 1 and 2.

The features you see in Magento 2 is a tip of the iceberg. Magento 2.2 has a lot more as you can see it below.
The new features of Magento 2.2
Magento 2.2 is the new release of Magento 2. It has several good features you don't want to miss. Below are some of them.
1. B2B Functionality
Company account management
Magento 2.2 has a new account management feature for web store managers and customers. This tool enables you to request and manage your company accounts. You can categorize and organize your customers' information as you want. This includes import and export of customer's list and the ability to assign sales representatives to manage accounts. This makes it possible for users to see or edit information.
Instant purchases is another great feature of Magento 2.2. It reduces the time it takes to purchase from a web store. The truth is, most B2B customers already know what they want to buy even down to the product SKUs. They don't have the time to browse through the product description and pictures. This feature enables your customers to place orders as quickly as possible by entering the SKUs or uploading a CSV file with the required data. However, the CSV file must have two columns, one for SKU and the other for QTY. Once the SKUs are specified or the CSV uploaded, Magento will validate the SKU and send a notice to the customer whether that product is available or not. You can specify one SKU or enter in multiple SKUs at the same time.
As a merchant, you can create different lists of items that are frequently purchased from your store and assign them to specific buyers. Your clients can now add products to each list by providing the SKUs of the item, copying completed orders or adding products from category and product pages through the add to requisition list button. The requisition list shows product name, SKU, price, and subtotal. You can alter the number of each product on the page. You can also create and manage different requisition lists from the frontend.
There is a section in Magento 2.2 backend that has quote requests. As a merchant on Magento 2.2, you can filter out the selection, use the search feature to find different quotes and customize them. You can view quote update and communications related to the quote in a history log. You can also save each quote proposal multiple times until you are ready to send it to your B2B customer. With the quote feature, your customers can also request quotes from the shopping cart. They can add supporting comments and documentation with their quote requests as desired and track their status. As a merchant, you can also see information on total cost data, calculate and apply discounts, negotiate with your B2B customers on product price and shipping conditions.
Credit purchases for B2B customers
In time past, PayPal and credit card payments were the only way customers can make payment on Magento without using payment extensions. However, Magento 2.2 comes with a payment on credit option. With this feature, you can easily set your store's credit options to enable you to manage the purchasing conditions of your b2b customers. Some of the credit payment settings are minimum and maximum order limits, credit restrictions for chosen countries, etc.
The credit payment method has a fully configured credit with limits and conditions available for selected B2B customers. As a merchant on the Magento 2 platform, you will be able to monitor your customer credit data. You can specify limits between accounts and allow them to also exceed the existing credit limit. This specifies that your trusted buyers can exceed their credit limit purchases compared to other customers with less familiar accounts. Your B2B customers can also track the status of their personal credit information by entering a purchase order number.
Customized catalogs and price lists
The Magento 2.2 customized catalogs and price lists feature to enable you to control prices, products, and categories shown to your customers. With it, you can create different price lists and assign them to your b2b customers. You can have a separate default public pricing lists that users who are not logged in can see. You can limit the viewing of products or categories in some pricing and set up the prices based on discount or custom value.
Updated API for simple ERP integrations
Magento 2.2 offers APIs for its new features. This makes it easy to connect the new version with the existing ERP services. The new API also makes it easy for you to update product prices in bulk. The new API enables simple ERP integrations for different features.

2. Improved performance
Enhanced speed performance
Magento 2.2 is built to provide a smooth and perfect experience for your customers.
This feature enables you to export configurations from one place to another while enabling separate build and development stages that have the ability to run separately.
The improved indexing enables customers to browse and make purchases in the store while the indexers are running without causing any slowdowns. Long-running indexers are group together to enable them to manage memory and run times better.
Magento 2.2 has an updated reporting module that is dynamic and user-friendly. It enables merchants to build dashboards with important data on their products, orders, and customers using different metrics.
Shopping cart improvements
Magento 2.2 has improved shopping cart which will make it more convenient for your customers to make purchases. With the improved shopping cart, you can manage up to 300 line items or products in a shopping cart and at once. This increment will help buyers who will want to make purchases in bulk.
3. Improved security
Integration of signifyd fraud protection
Signifyd is a tool that offers chargeback protection and fraud screening for web store owners. In time past, it was only available with the use of an extension, but it is now integrated into Magento 2.2 edition. This is done to ensure that all merchants sell more by limiting frauds on the platform. The tool provides a detail, real-time machine learning algorithm, which helps store owners to decline few orders, reduce manual reviews and recover lost revenues from fraud. It helps merchants to reduce fraud losses and sell more.
Its features are automatic order filling and fraud screening that rejects any fraudulent orders automatically. It has a chargeback feature insurance that returns your lost revenue so you can make more profit while selling with less risk.
Removal of unserialized calls
Unserialized calls are removed to avoid security vulnerability issues in Magento 2.2.
Upgrading of the hashing algorithm
The hashing algorithm is upgraded to improve security for sensitive values.
4. Improved website reporting
There are so many Magento reporting extensions because the feature is not available on the platform. However, Magento 2 have inbuilt advanced report features by default:
An enhanced reporting dashboard
Magento 2.2 enables users to see in-depth reports in the different part of their website. They can view the report from product and order data, customer traffic and activity, etc. It provides information needed for merchants to make important decisions when managing their web store. It is available in a single dashboard.
Magento 2.2 allows you to integrate your Magento web store's data with Google Analytics. Google Analytics is a popular website analytic tools used by e-commerce business around the internet. It helps to track data accurately and this helps merchants to also know what parts of their website is working and what parts are not. It will help you to improve your website reporting abilities without using an extension. You can set specific metrics and dimensions for website tracking and integrate Google AdWords with your web store.
Who uses Magento 2
According to the data shared above, 20,569 websites are using Magento 2, among which are websites such as Shopping, Business & Industry, Arts & entertainment, etc.
1. Tom Dixon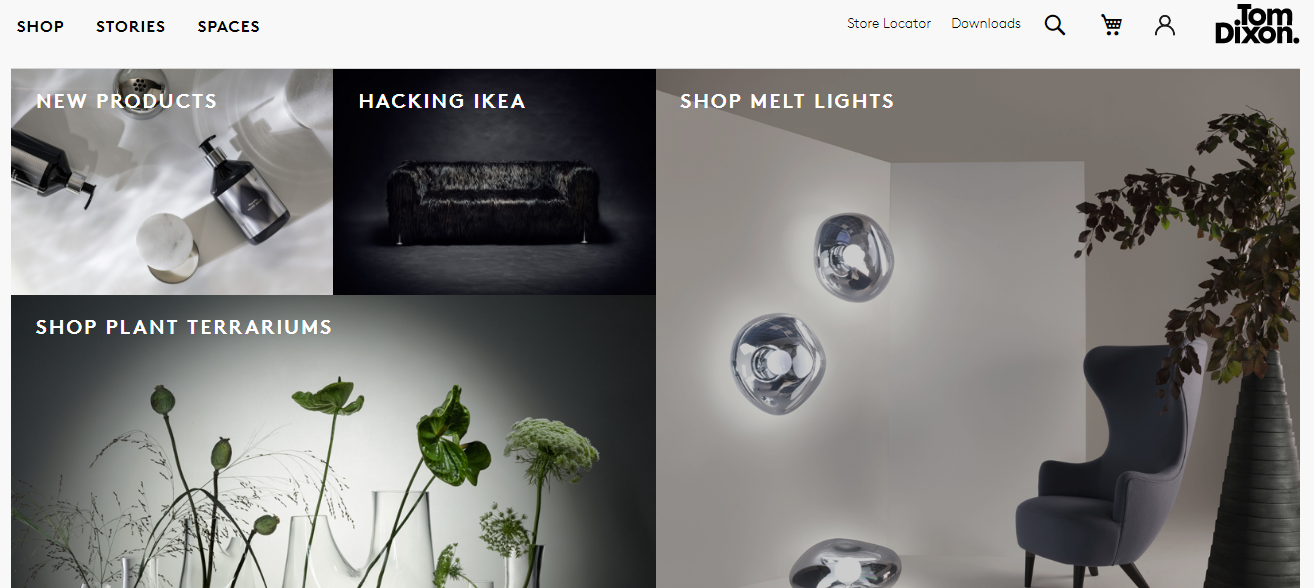 Tom Dixon is a popular British furniture designer. The brand is widely recognized in 65 countries of the world. They have showrooms in London, New York, Los Angeles and Tokyo. The company got tired of the traditional model of distribution which creates a breakdown in communication between the company and its customers. The company, therefore, wanted to experiment with better platforms and they choose Magento Commerce (formerly known as Magento Enterprise edition 2). The website was designed and launched in 2016. It is now filled with quality content and imagery. After the launch of the website, conversion rate increased by 31% because there was a significant improvement in site performance.
2. EZ Prints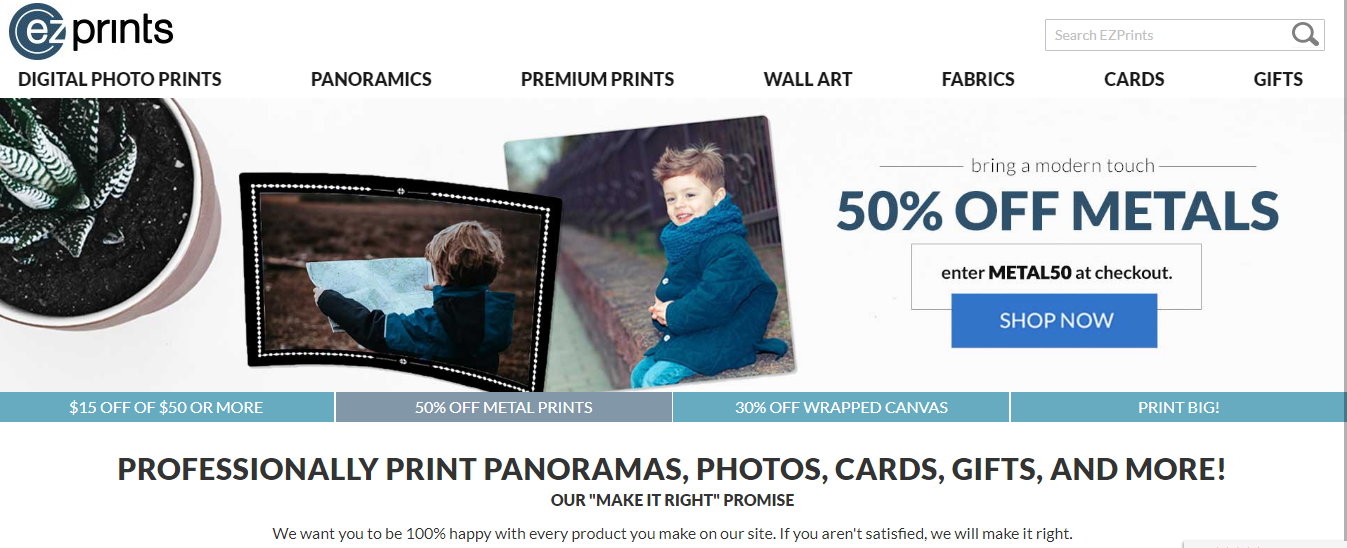 EZ prints is a business that sells different kinds of products such as phone cases, home decor items, gift items and stationery. Customers can choose from a wide array of designs and personalize it with their photos and text. Customers can also update their own images. This means that there will be a need for space and speed.With the upgrade to Magento 2 platform, the company was able to use the technology stacks to make the website function properly.
3. Paul Smith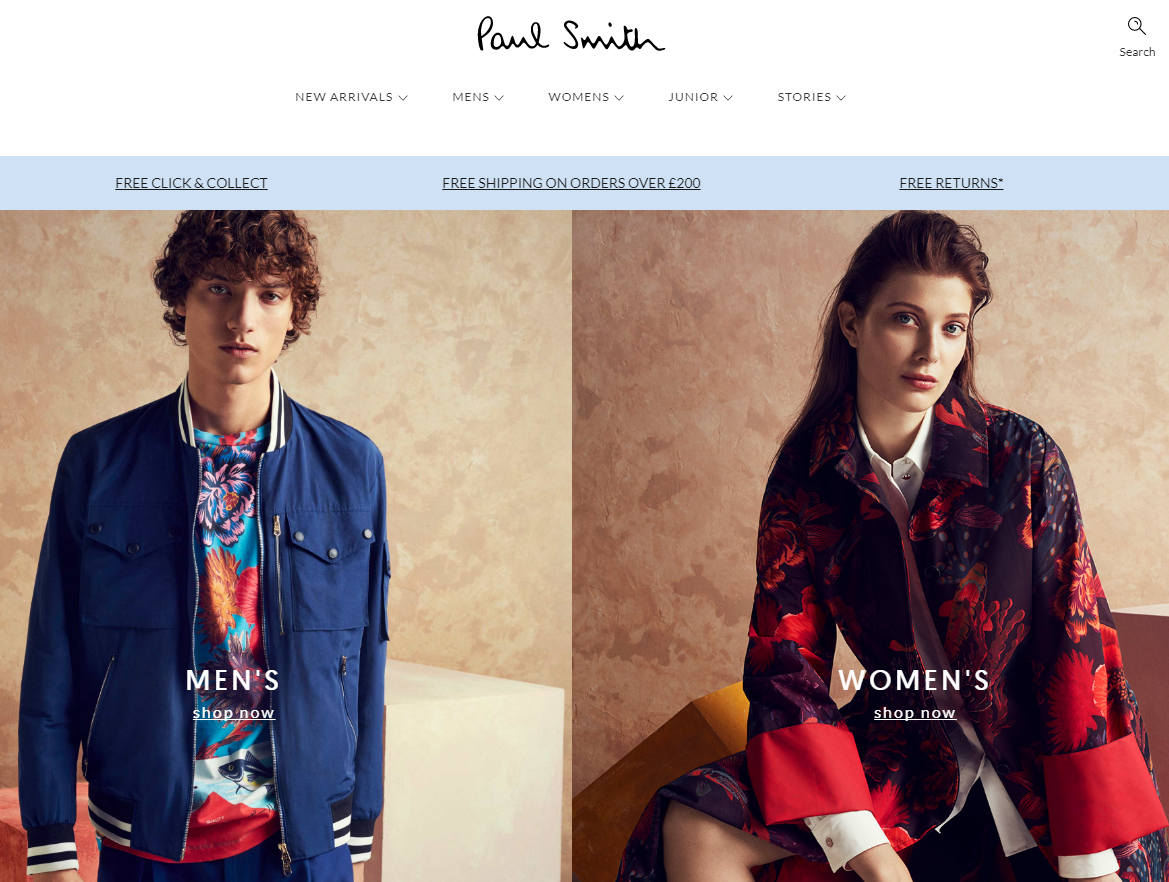 Paul Smith is a popular British designer who uses French, British and Italian fabrics to create different types of clothes for men. The website uses Magento Enterprise with engaging features like wish lists, gift wrapping, e-vouchers and gift cards. It also has different items for sale and an interesting blog.
4. Oliver Sweeney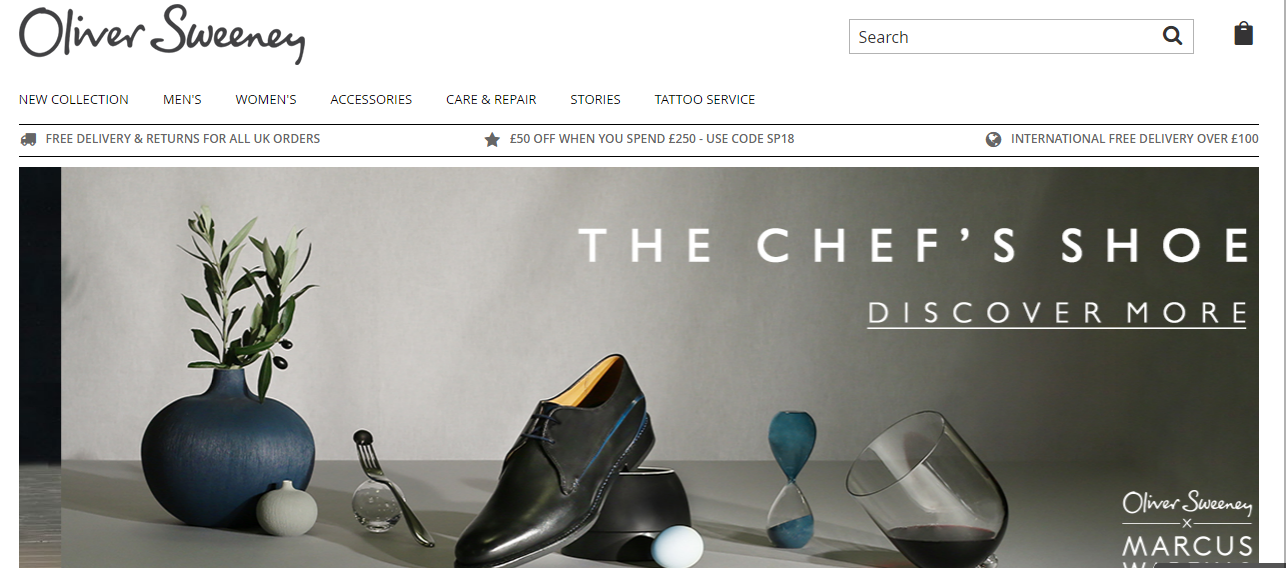 Oliver Sweeney is a brand that sells shoes and accessories to men. The company needed a fresh and constant update to its web store to keep customers updated about their new offers and promotions. They couldn't do this on their old platform as it is complicated and takes a lot of time. They decided to redesign their website using Magento commerce. With this platform, they were able to create a visually stunning website, optimize performance during busy sales seasons and revolutionize their promotions.
5. Helly Hansen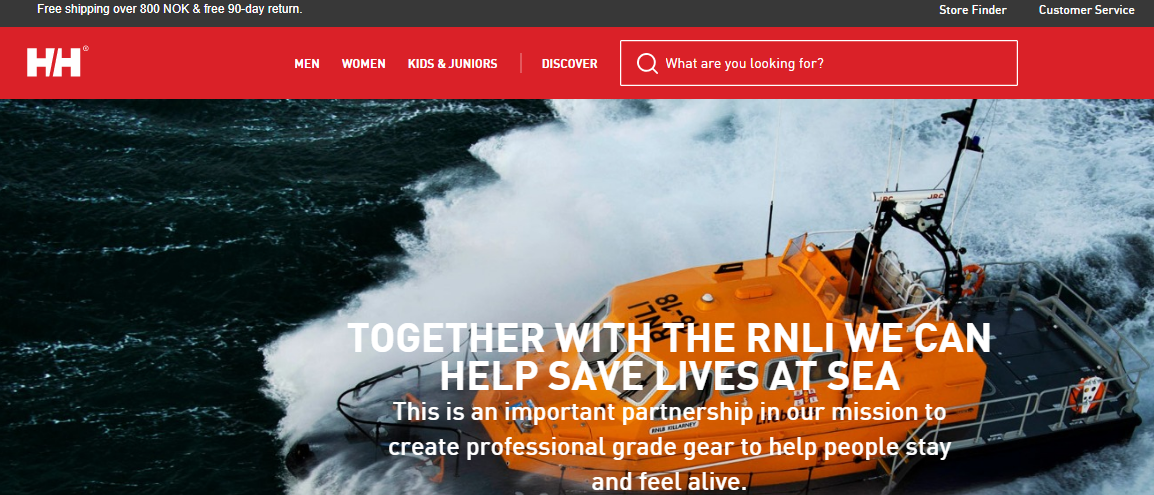 The company produces professional outdoor gear designed for professional skiers, sailors, and workplaces. The company was looking for a user-friendly and scalable e-commerce platform. They wanted to provide a blend between the brand and the e-commerce in order to inspire their customers. They chose Magento commerce cloud with an integration with Magento order management.
When should you upgrade to Magento 2
If you are still using Magento 1 for your store, the question of when to move to Magento 2 should be at the top of your mind. The truth is, you will need to move to Magento 2 at some point in time. This means that there will be no security patches released and Magento will stop working internally. Although the decision to migrate to Magento 2 is not an easy one. It is a lot of work as you will essentially be redesigning your website.If you are planning to have a major work done on your website, you might as well consider upgrading to Magento 2 straight away to save cost and time.It is also better to migrate your web store before peak towards the end of the year. This is because migration can take about 3 - 6 months and if you don't start it now, you may not be able to do it before the end of the year.Below is Magento 2 migration tips and tricks<iframe width="560" height="315" src="https://www.youtube.com/embed/j5YKMDSQcAc?rel=0" frameborder="0" allow="autoplay; encrypted-media" allowfullscreen></iframe>Now, when you have made up your mind to migrate to Magento 2, how do you do it?
How to migrate to Magento 2 (hire a developer)
As stated above, migrating to Magento 2 is not an easy task because it comes with a different architecture and design. It can be overwhelming to start thinking about how to migrate. The truth is, the process might not work as you envisaged, this is why you need to hire a Magento developer to help you out. It will save you time, cost and you will have a perfect design at the end of the day.
Conclusion
It is time for you to leverage the user experience and increase your conversion rate by upgrading to Magento 2.2. If you are ready to upgrade your websites, send us an email on info@pronkoconsulting.com message or call +353 85 85 32 401 for more information.