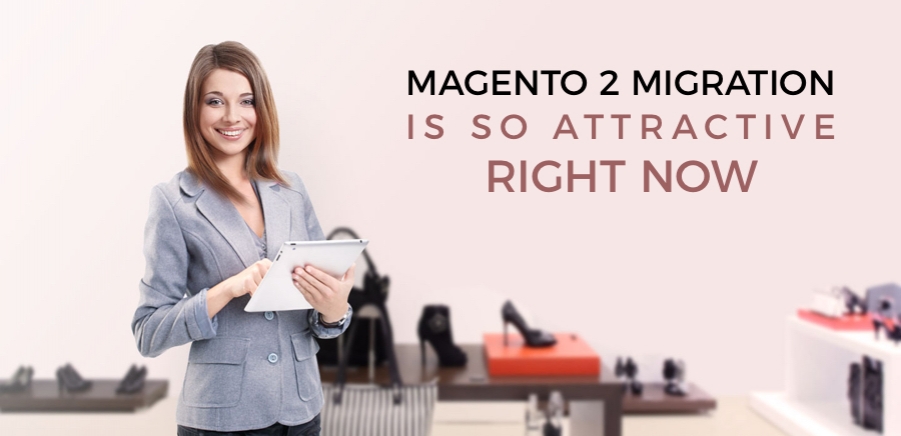 Magento Inc. announced a big change around ongoing Magento Community and Enterprise 1 support. Jason Woosley, SVP Product & Technology, recently mentioned Magento 1 will continue to be updated even after November 2018. "Magento 1 has been and will continue to be supported for the foreseeable future" said Jason.
Magento Inc. is planning to announce extended support program for Magento 1 Community Edition with at least 18 months beyond November 2018.
Magento 2 is the way to go
In 2017 Magento Inc. continues to invest into best-in-class eCommerce Magento 2 platform. It has been announced new core product called Magento Business Intelligence Essentials.
Magento Inc. makes sure all Magento 1 merchants and agencies have enough time to migrate to Magento 2. As Jason continued "Magento 2 is an outstanding upgrade to a world-class commerce system, and includes capabilities that improve site performance, provide better visibility into business results, and drive differentiated omnichannel commerce experiences. We are confident that every merchant will benefit from moving to Magento 2, and look forward to seeing you upgrade when the time is right for you."
You may notice more and more information available on how successful Magento 2 projects are. It means Magento Community has already shifted its attention away from Magento 1 to Magento 2.
Migration to Magento 2 won't be as smooth and easy as migration from Magento 1.7 to Magento 1.9. Magento 2 brings absolutely new technology which should be considered as must have for your business growth. Move from Magento 1 version to Magento 2 is a big change, rather major upgrade then just a migration.
Magento 2 Benefits
There are more advantages and benefits on moving to Magento 2. Merchants will get powerful eCommerce tool which will enable business growth exponentially. Our team would like to share main benefits which you should consider before migration starts.
Faster Page Load Times
Magento 2 performance has been improved on average 30%. Faster page load times encourages more customers browsing on a website to find the right product. It helps to increase sales and conversion with faster catalog and checkout experience. Search Engine Optimization also plays a key role for conversion increase.
Varnish Support
Built in Varnish proxy server support which comes out-of-box Magento 2 Community Edition allows to quickly setup and configure catalog cache in just minutes. Performance improvement in this case is huge and allows to reach 100ms response time bar for category and product pages. Magento 2 also comes with PHP 7 support which allows to decrease server response times by 25%.
Mobile Friendly eCommerce website
Magento 2 comes with fully responsive Luma and Blank themes which perfectly work on all devices including desktop, mobile and tablet. Nowadays mobile responsive ecommerce stores lead to more sales and better conversion. The out-of-box Magento 2 themes are solid foundation for your custom branded version of a website.
Checkout User Experience
Magento 2 comes with improved checkout experience. Compare to Magento 1 checkout where checkout has 5 steps for a customer to navigate through before they can finally place an order, Magento 2 comes with just 2 step simple and fast checkout. New checkout is easier to view and navigate, even on mobile devices.
Responsive Admin Panel
Admin panel in Magento 2 has been also improved compare to Magento 1. It is now possible to use admin on any device including desktop, tablet and phone. It allows to easily manage different website settings, run promotions and sales, update content and so on.
Summary
All these benefits enable Magento 2 merchants higher conversion rates, increase sales and provide exceptional shopping experience for customers. There are a lot more technical and non-technical improvements in Magento 2 worth attention.
According to recent Magento statistic provided at Magento Live India 2017 there are 10 000 websites running on Magento 2. This number continues its growth exponentially. Now, it is the right time to migrate to Magento 2.
Pronko Consulting offers full Magento 2 migration package for eCommerce websites. It includes project planning, existing data migration, custom feature development, website design and successful release. Contact us for any questions about your Magento 2 migration.