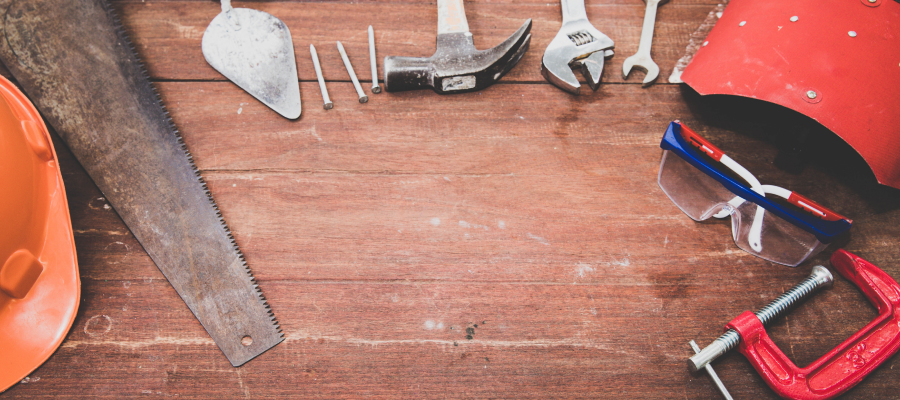 Magento is one of the popular e-commerce platforms that many popular brands use. However, like every e-commerce platform, it is also susceptible to issues. Little issues such as speed, security, and updates can tamper with the performance and the customer experience on the web store.
This could lead to a loss for your business. This is why you need adequate and continuous security and maintenance measures to ensure that your website runs effectively and protects customers' data. Many things could happen to your website if it is not properly maintained. This includes customers' identity theft, financial loss, reputation damages, loss of merchandise, high processing fees, etc.
These are the reasons you need maintenance and support for your Magento website.
Below are 7 best practices you can follow to keep your Magento website's performance and customer experience top-notch.
1. Upgrade your Magento website to the latest version
The first maintenance and support best practices you need to constantly implement on your website is to upgrade your Magento website to the latest version. One of the benefits of upgrading to the latest version is to protect your website from hackers. Symantec revealed that U.S. consumers lost $19.4 billion dollars and about 20 hours of time dealing with the impact of Cyber attacks in 2017.
Upgrading your Magento to the latest version will protect your website from hackers. This is done with security patches. Each time Magento releases a new version, they release security patches that contain updates to fix security issues. You need to update your current Magento to ensure that your website stays updated. Other benefits of upgrading to the latest version are:
Improved performance and scalability
Improved checkout process
Mobile Friendliness
Ease of upgrade
Key integrations
Instant purchase
Email marketing automation
Advance reporting
What if you don't have time to upgrade your Magento or you don't know how to do it?
Hire a Magento Developer to do it for you.
It is better to use an expert who has experiences in upgrading Magento websites. This will enable you to avoid making unnecessary mistakes that can cost you money and time.
2. Choose a reliable hosting service
Using a reliable hosting service for your Magento website is the second best practice you can imbibe to have a smooth running website. Make sure that the web hosting service you want to use works according to industry standards.
Choose your hosting services according to the system requirements of your Magento version, the size of your store and the amount of traffic you expect. However, make sure you leave a margin for future growth.
Do not fall for free or cheap Magento hosting. They cannot offer you the reliable hosting you need. Companies that offer free or cheap hosting have low reliability, poor services, and unreliable staff. Don't lose money, reputation, and clients in a bid to save cost.
Pronko Consulting offers effective and reliable cloud hosting services. Get in touch with us for consultation.
3. Configure Magento site cache
It is important that you configure your Magento site cache to improve and optimize the performance. One way to configure the cache is to select varnish cache as it acts as a web accelerator. It is also known as the reverse HTTP proxy. The proxy helps to optimize the speed of your Magento store by saving a copy of the page in the RAM when a user visits the page for the first time. It also helps to manage the traffic and performance of the website.
4. Secure the server environment
The Magento server must be secure at all times. Ensure that there is no unnecessary software running in the background. Don't use the FTP, instead use secured communication protocols (SSH/SFTP/HTTPS) to manage your files. Don't use easy-to-decode passwords, rather, use strong words and change them from time to time. Monitor any issues reported by Magento on software components, installation, and configurations.
Also, don't use different software on the same server with Magento. This can reveal information stored on your Magento system. Ensure that all your software applications are updated.
5. Remove the test products
Test products are necessary at the onset, but when everything has stabilized, you need to remove them. This is because it will affect your reports and slow down front end queries. It will also take a good chunk of your disk space which will make the system slow for processing orders. When you remove the test products, it will improve the speed and performance of your Magento web store.
6. Keep your extensions up to date
Most extensions need updates on a regular basis. Ensure you check with your extension provider or asked to be notified of important updates. If you are planning to migrate to a current version of Magento, you will need to ensure that your extensions are up to date with the new version. Also, updating your antivirus software is also important. It will keep your Magento store safe from malware, virus and suspicious links.
7. Hire a Magento maintenance company
There are many aspects of Magento maintenance and support that may either be difficult for you to handle because you are not technically inclined or you don't have enough time to work on them. These include Magento upgrades, speed, and security.
This is the time you need to hire a Magento maintenance company like Pronko Consulting that has the expertise to handle these issues.
Why Pronko Consulting?
Pronko Consulting is an e-commerce agency that focuses primarily on the Magento platform. It is a team of certified and experienced Magento developers who are exceptionally strategic, creative and technical digital specialists that provide technical consulting, performance and optimization, maintenance and support, migration to Magento 2, systems integration, design and testing services.
It will interest you to know the team has 15 years of experience in software building from the medium to the large scale.
We can handle your Magento maintenance and support for you. Get in touch with uson info@pronkoconsulting.com message or call +353 85 85 32 401.