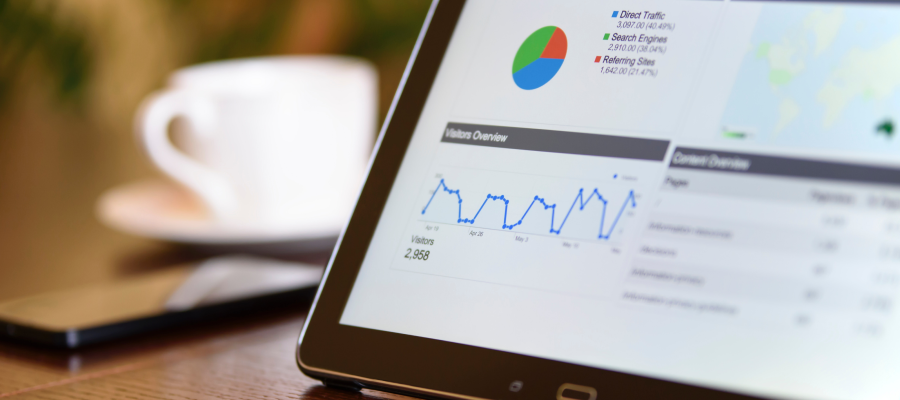 Magento is known to be one of the best e-commerce platforms out there. It has different functionalities that can help you meet the need of your customers. Among these are:
Flexible and open architecture
Enterprise-grade performance, features, and scalability
Full page caching for open source and commerce editions
Better code quality and testing
Smoother checkout process with secure payments
Optimized for integration and e-commerce performance.
When using Magento, you can decide to either use the pre-built platform for your business or customize it. Pre-built Magento stores are easy to set up and use. However, you will be limited by the design and the storefront. A customized Magento platform gives you flexibility and scalability. It caters to your business specific needs and unique processes which can help you scale up quickly. However, when considering building a customize Magento platform, you need to consider the followings:
Short-term and long-term business goals
The allocated budget
The traffic expectations
Sales expectations
As seen above, Magento comes with great functionalities but still need more to sell your products online and provide a good user experience.
Below are unique reasons you need a customized Magento website.
1. Customizing your Magento website makes it easy to integrate with back-end software
Most e-commerce stores need integration with other systems to make it easy for business processes to flow easily. For example, if you have an order entry system on the back end that can track all orders from when it is placed to when it is delivered, but you need to also record the order into your invoicing and accounting system, you may need to integrate with another software to help you complete the process.
Using a custom-built Magento site that can allow you to carry out such process easily. This may be your best option instead of the cumbersome tasks involved in integrating directly with the platform.
A customized Magento platform makes integration between systems and the platform easy and tailored to your business.
2. Customizing your Magento website takes care of security concerns
Magento offers a good layer of security to protect a customer's personal data, especially their payment information. But, if you are a big brand, you may want to add more layers of protection to your e-commerce web store. Your website should comply with the 12 requirements specified by PCI DSS (Payment card information data security standards).
Using a custom-built website allows you to benefit from the expertise of developers and security professionals who know how to protect your customers' data. Thus, adding a third-party security support through a custom-built platform may be the option you need.
3. Customizing your Magento web store helps you to add great features for your shoppers
Although Magento offers special features, especially in the new Magento 2 versions. You may still want to improve your customers experience on your website by adding more features. These features can help to increase your conversion rates. For instance, you may build a personalized shopping experience with a custom look and feel for each of your shoppers.
You may not find such feature in Magento versions. Customization may be your best bet to offer your customers' special experience that will make them keep coming back to your store.
4. Customizing your Magento web store helps you to meet the need of your customers and increase conversions.
Customizing your Magento web store will help you to meet the needs of your customers. For instance, in cases where you have impatient shoppers, it will make the shopping process simple and fast. This way, your shoppers will find it easy to search for what they want easily. You may also want to make your web store friendly and personalized. This will lead to increased customer experience, more conversions and repeat customers for your business. It will help to reduce your bounce rate and improve conversion.
5. Customizing your web store improves its functionality
Understanding your business needs will help you create the right website for your business. Custom made Magento web store gives you the right functionality that will enable you to meet your business needs. This will help you to choose the right theme, extensions, design, layout, pictures, background, e.t.c that will help give your web store a unique look and feel.
6. Customizing your web store will make it stand out from the rest of your competitors
There are many businesses using Magento 2 platform because of its efficiency. Imagine your business having the same feel and look as that of your competitors. That means that your customers cannot differentiate your website from other shops in your niche.
Customizing your web store will give it a unique feel and look that will show your brand identity and differentiate it from the rest of other businesses in your niche. It will help you establish a distinct presence that will show your potential customers you differ from the rest. It will help you build your brand with unique design capabilities.
7. Customizing your Magento web store will improve its search engine optimization functionality.
Although Magento comes with search engine optimization functionalities, it is usually generic. There are cases where you cannot fully rely on the feature for your search engine optimization needs. A customized web store by a seasoned expert will tailor your website to be search engine friendly. You will have the opportunity to select the keywords you want to optimize for each of your product pages. You can use different keywords and change them whenever you want.
Conclusion
From the reasons above, you really need a customized Magento platform to help you increase your conversion, reduce bounce rate and speed up your business growth.
Pronko Consulting offers complete customization services that will enable you to set up an attractive e-commerce store that matches your business goals. Whether you need to set up your Magento store or you want to customize an existing store to meet user's demands, Pronko Consulting is available to help you revamp your store so that it provides an appreciable user experience for your new and existing customers.
Our Magento customization design services include:
Magento 2 theme customization
Custom Magento 2 development and migration
Magento 2 redesign & UI/UX revamp
Magento 2 installation & set up.
Get in touch with us on info@pronkoconsulting.com message or call +353 85 85 32 401.