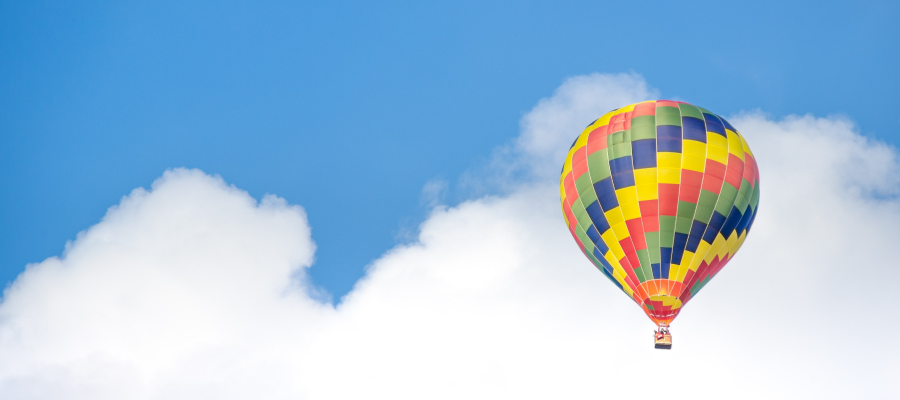 Cloud hosting has been around for over two decades now. Despite its many benefits, a large percentage of Magento 2 e-commerce store owners are still using the old method of hosting. The thing is, the choice of hosting platform you make for your business will determine whether your business grows and respond quickly to market opportunities or not.
A current research carried out revealed that many businesses are already embracing cloud storage. Many companies are also considering moving their business to the cloud. In fact, the best time to move your Magento e-commerce store to the cloud is when you are migrating to Magento 2 (if you have not done so already) or you are planning to scale your business. These means you are ready to grow your business to a large scale.
However, if you are still sitting on the fence and considering whether you will use cloud hosting for your Magento 2 e-commerce hosting or not, the 7 benefits of cloud hosting presented below will help you decide.
1. Speed
Speed is a very important aspect of an e-commerce business. Most customers don't have the patience to wait for slow websites to load. According to research, 40% of customers abandon a web page if it takes more than three seconds to load.
The faster your e-commerce website, the more money you make. Take, for instance, Amazon. The company experienced an increase of 1% in revenue for every 100 milliseconds improvement to their site speed. Also, Walmart observed that "when load times jump from 1 seconds to 4 seconds, conversions decline sharply. For every 1 second of improvement, we experience a 2% conversion increase".
If you are not on a cloud server and there is an unexpected spike in your site traffic, it will slow down and become unresponsive. However, if your e-commerce is hosted on a cloud solution, you get better bandwidth, computational power, and storage.
2. Scalability
Every business grows when necessary conditions are met. Likewise, your Magento 2 store will grow. What hosting plans do you have for growth? A good hosting platform should have enough space for business growth. It should allow an e-commerce store to grow gradually and be ready for an increase in traffic, inventory and products catalog.
If you are using a cloud hosting plan, scaling your business is easy. As your business grows, you can upscale the services according to business demands, traffic and seasonal spikes such as new product launches or the holiday seasons that require resources to meet the high rise in product demand. A survey carried out by InformationWeek revealed that 65% of respondents said: "the ability to quickly meet business demands' was one of the most important response a business should move to a cloud environment."
3. Cost reduction
Many people think because it is a cloud storage, it will cost an arm and a leg. You are not alone. Many businesses are concerned about the initial cost of implementing a cloud-based server.
But you know what? It is cheaper. Once you move your Magento 2 platform to the cloud, it gives you access to data that will save money and time.
Another good thing is that, with cloud storage, you don't have to pay for features you don't use. You can opt for a pay-as-you-go plan. This way, you pay for the space you need and not be charged for space you don't use. This reduces your hosting cost tremendously.
4. Security
Security is another major concern with Magento 2 e-commerce hosting. A good hosting platform should protect your files, programs, customers' details and other data securely on your site.
Cloud hosting provides security which is much more than what you get with conventional hosting platforms. According to RapidScale, 94 percent of businesses saw an improvement in security after switching to the cloud. This is made possible with the aid of the encryption of data that is being transmitted over networks and stored in databases.
When data is encrypted, it is difficult for hackers and unauthorized persons to access information or view your data. Apart from that, you can also use different security settings for your e-commerce website.
5. Analytics insight
Most cloud hosting services provide integrated cloud analytics. This enables you to see your data. With this information, you can track and build specific reports to help you analyze your business information. The insight you gain from this data can increase the efficiency of your business and the ability to meet your business goals.
6. File sharing
One reason most Magento 2 e-commerce store owners love cloud hosting is because of the ability to share files. You can easily share your files across the cloud-based platform. This greatly reduces the overall network costs. It is also easy to share big data that cannot be shared through any other means. This feature enhances collaboration between your teams.
7. Disaster recovery
A successful business is a business that has controls over events. However, there are circumstances that may be beyond your business controls. These include natural disasters such as a flood, storm, or fire and emergency scenarios such as power outages.
In cases like that, you may need to recover your data. Cloud hosting gives you the option of how to save your most valuable data and where to store it. This includes physical disc copies and file syncing to provide a way to recover your data when the need arises.
Conclusion
With the benefits of Magento 2 cloud hosting benefits enumerated above, you should be planning to migrate your Magento 2 to a cloud-based hosting.
Luckily, Pronko Consulting provides cloud hosting services. With Pronko Consulting hosting solutions, you have nothing to worry about. We have selected the two most efficient and flexible cloud hosting solutions (i.e. Amazon Web Services (AWS) and DigitalOcean) which work with Magento 2 application.
With these hosting cloud services, you will be able to grow your business to desired heights. You can consult us for more information on info@pronkoconsulting.com message or call +353 85 85 32 401.