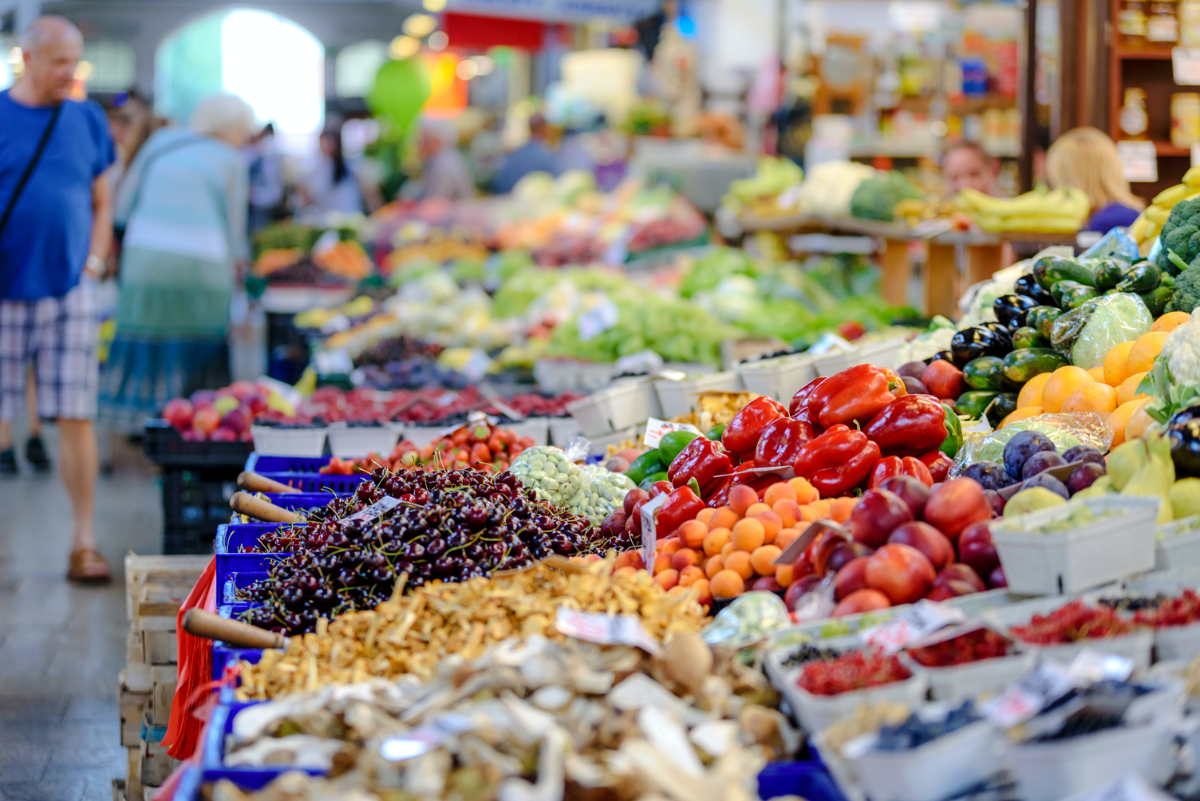 Marketplaces have been around since ancient times. Since the time humankind realized that we can exchange goods we produce for goods produced by others, marketplaces have become an integral part of social life as a place where sellers can meet buyers.
Online marketplaces play the same role - they bring buyers and sellers together on a unified platform and assist them in making their transactions. The concept turned out so efficient that online marketplaces have formed in various fields and are experiencing a true boom.
There are such global giants as Amazon and Aliexpress where you can find virtually anything and also more focused marketplaces for certain goods or services. There is Etsy for arts and crafts, Airbnb for accommodations, Uber for transportation, Toptal for jobs, Udemy for education, and Magento Marketplace for software solutions. All of them share the same core principle - they provide a platform for sellers and buyers to find each other while producing no goods or services on their own.
Why are online marketplaces so popular?
The statistics show that online marketplaces are now thriving - for example, eBay displays a steady growth in both revenues and active users. You might say that these statistics are a bit skewed due to a recent outbreak of COVID-19 causing millions of people to change their shopping habits in favor of online shopping. True, the pandemic has had its effect, but, in fact, eBay's revenues in the first quarter of 2019 were even higher than in the same period of 2020.
The popularity of online marketplaces has its roots in the basic advantages that they provide to both the sellers and the buyers - convenience and security. When transacting on a marketplace, both sides feel confident and protected, even if at a small fee.
Transaction convenience
All transactions done on a marketplace go according to a certain set of rules. All product or service listings are built in a similar way with their features organized according to a similar structure. This makes product search and comparison much easier and more transparent for buyers.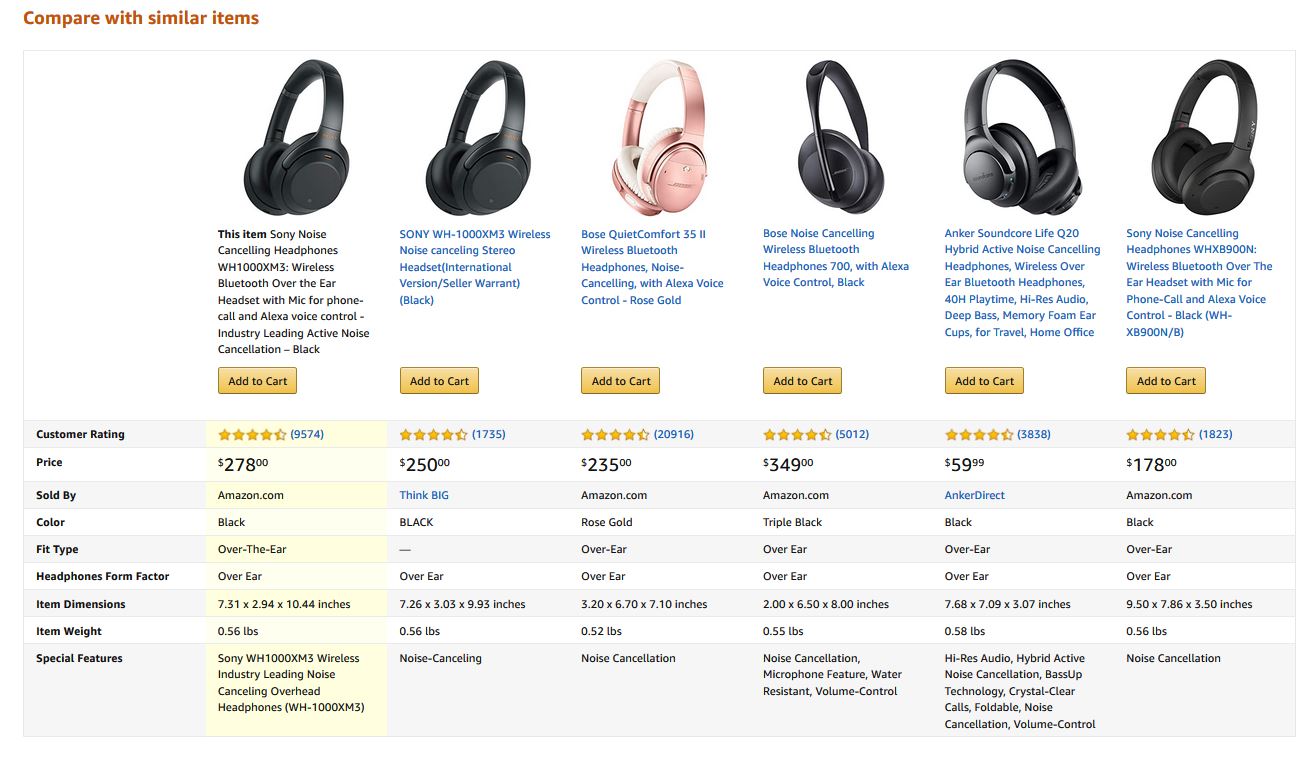 Image credit: https://www.amazon.com/
Another valuable feature is that buyers checkout without leaving the marketplace. The platform usually includes an effective and reliable payment gateway offering multiple options and processing payments quickly and securely.
Security
Online marketplaces often take over the duty of verifying both sellers and buyers vouching for their integrity. Whenever money is involved, such verification is hard to overestimate. The platform checks the users' data and either verifies their accounts or rejects them if the provided details do not satisfy its requirements.
For example, Airbnb wants a copy of your government ID before it allows you to make bookings. Hosts have to go through a similar verification procedure. Users appreciate such verification measures - when one side lets total strangers into their homes and the other side goes to stay with equally total strangers, you cannot be too careful. They rely on Airbnb's verification mechanisms to ensure their safety.
Image credit: https://www.forbes.com/
Many online marketplaces also conduct payments for their users adding another security layer. Usually, buyers never pay directly to the sellers but to the platform that forwards the payment to the seller or service provider. This way, the seller's payment is secured but the buyer is protected, too - the money is released only after the goods are delivered or the service is provided.
Lower costs for sellers
Online marketplaces provide all the necessary infrastructure - frontend and backend - as well as ongoing maintenance of the platform. Security mechanisms protecting both the users' and the platform's data are also provided and maintained by the marketplace.
In addition to the infrastructure costs, online marketplaces also take over the costs of marketing and promotions. Businesses and solo entrepreneurs offering their goods and services on marketplaces can expect wider exposure and higher awareness than when they advertise on their own. This advantage may be especially appreciated by startups that need to balance between cost-saving and active marketing.
High user traffic
Due to their brand recognition, online marketplaces attract significant user traffic. Buyers searching for certain goods or services can either return to the sellers they transacted with before or discover new ones. For example, even such a "niche" platform as Etsy showed almost 46 million active buyers in 2019 after years of steady growth. All these users are potential buyers for all businesses and individual sellers posting their craft items on the platform.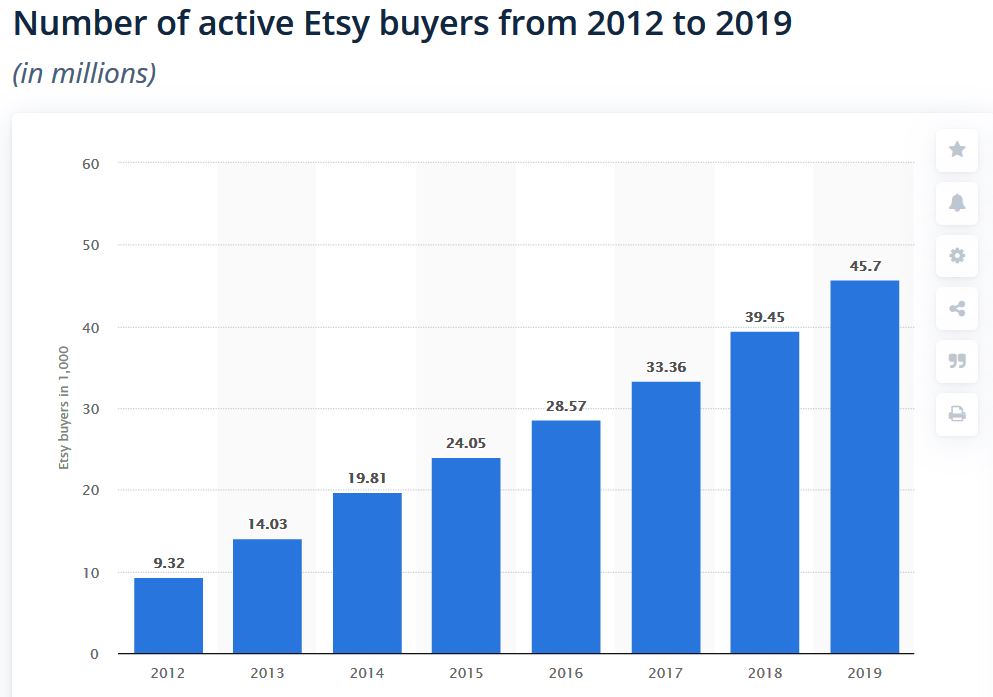 Image credit: www.statista.com
Moreover, there is a high chance that a marketplace visitor will navigate to the seller's website after coming across their name on the familiar platform. This way, the seller is getting higher traffic on their own website and, consequently, a potentially higher conversion rate.
International sales opportunities
Major marketplaces literally erase borders between sellers and buyers. They span dozens of countries and attract users from all over the globe. An online retailer or service provider posting their goods on a large marketplace immediately gets international exposure. For example, Toptal, a platform where professionals looking for jobs can meet companies having corresponding vacancies, operates in more than 100 countries connecting people and companies worldwide.
Of course, online retailers can also expect an increase in international traffic on their website and maybe even a higher conversion or direct sales rate. In order to use this feature fully, the sellers need to take care of an effective and secure payment gateway allowing for sales in multiple currencies and from multiple countries. Such an approach is very convenient for customers and will let the online retailer expand their sales geography.
Is joining a marketplace the only option?
With all the advantages of online marketplaces, you should not place all your hopes on them. While offering your goods or services on a marketplace, do not forget to actively promote and market your business otherwise - via a blog, in social media, using targeted advertising. Of course, invest time and resources in increasing your online store efficiency aiming at creating the best customer experiences.
This way, you can build a comprehensive marketing campaign using all available resources to promote your online store and make it recognizable by customers. As your business grows, the online marketplace may become just one of the places where your customers can find you with your own website attracting most of the traffic.