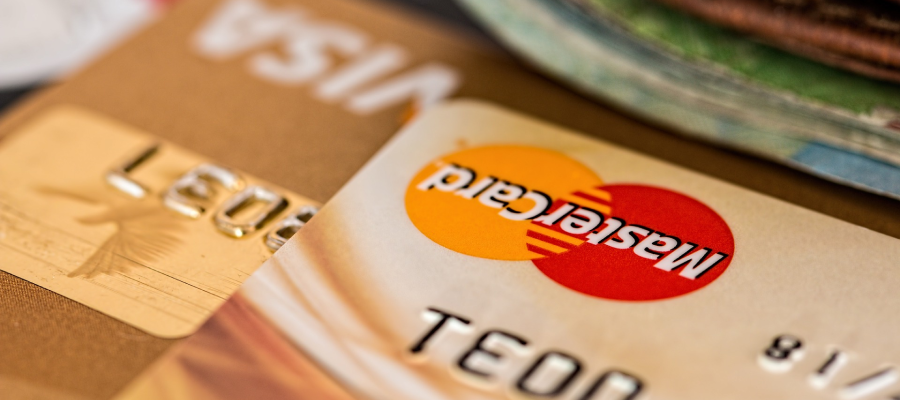 You can set up your online store in any way you like, but you cannot avoid payment services. You are selling goods or services, and you want to get paid for them, that's what doing business is about. Your customers, on the other hand, are not that eager to part with their money right away. When they have clicked through all your website and came to checkout, they tend to become extra careful and wary. At this point, they need to fish out their credit cards and enter those numbers and codes that will send money from their account to yours.
Whether they will go on with their purchase or not, largely depends on how your checkout is organized. According to the statistics, the average cart abandonment rate is 67.91%. Think about it - every two customers out of three decide to ditch their purchases already in the homestretch. The same stats say 10% of the customers abandon their carts for the lack of payment methods, 17% - for security reasons, and 26% - for the complicated checkout process.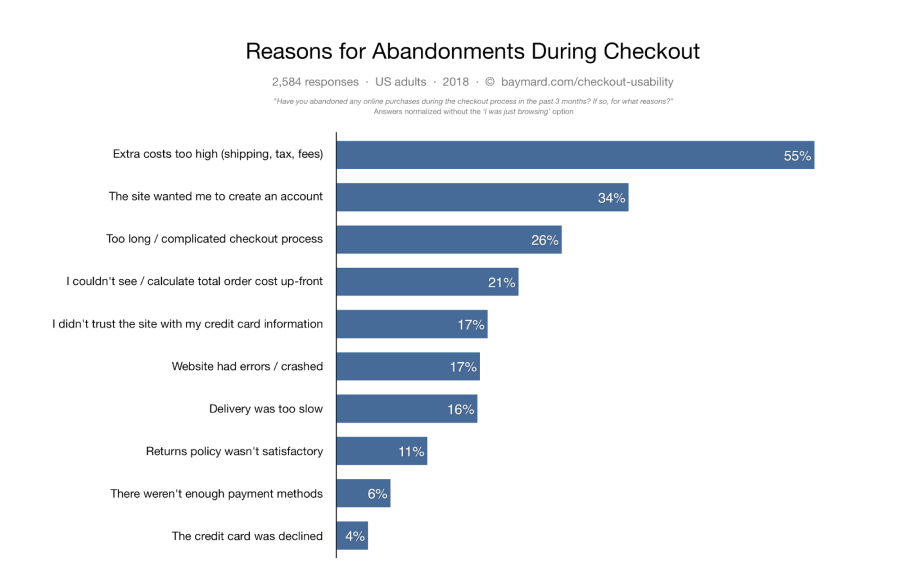 Image credit: https://baymard.com/lists/cart-abandonment-rate
That brings us again to the issue of checkout organization and selecting the proper payment methods. In order to reduce the cart abandonment rate, your checkout should:
Be convenient and intuitive
Support a sufficient selection of payment methods
Be secure
If you are building your website with Magento, the easiest way to add a payment method is through an extension. This is where the easiness stops, because if you google "Magento extensions", you will get pages over pages of results that all seem to offer the same thing. Dozens of PayPal extension providers, dozens of companies that offer Authorize.NET… How to choose the best one?
Here's our checklist of what to look for when choosing the payment extension provider.
Experience of payment extension development
Experience is key in any industry, not only payment extension development. The longer you work on something, the better you become.
A company that has been building Magento modules for years knows even minor details that may be overlooked by less experienced developers. Moreover, in the context of payment methods, there are no minor details - remember that 68% of customers can be lost exactly at the payment stage.
In twelve years that we have been on the software development market, we have come to realize that you cannot be too careful when building payment methods. Any tool or function that is related to payment and/or storage of payment data has to be especially secure and protected. Experienced developers know how to implement reliable security mechanisms and which components to pay attention to.
Therefore, our first recommendation is to look for experienced development companies.
Large selection of available extensions
A reputed development company will have a lot to show for its experience and proficiency. Browse the company's Products section to see what they have created to offer their customers. Usually, if a company has been on the market for some time, you will find quite a list of available extensions, including payment modules.
Look for payment extensions, especially for those that enable integrations with global providers, such as Authorize.NET or Realex Payments. Such products are often implemented in large enterprise eCommerce platforms, so if the company offers them it is an indicator of their high professionalism.
Security and PCI DSS compliance
Whenever there are payments involved, the matters of security get front and center. A payment gateway collects and processes credit card and customer data and sometimes stores it for future transactions. If you do not wish to compromise your customer's personal information, choose the provider that takes security seriously.
When selecting the payment method for your web store, look for the following security measures:
Transaction validation. Transactions can be validated by multiple criteria - CVN, customer address and postcode
Fraud management using such authentication mechanisms as CVN, 3DSecure, AVS, Amex SafeKey, an others
Customer data tokenization. If the payment method supports customer data storage for future purchases, it can be stored in the form of a token adding another layer of protection
Another important thing is the PCI DSS (Payment Card Industry Data Security Standard) compliance. The PCI DSS is a set of rules controlling the management of credit card data to protect from credit card fraud. Any business processing credit card payments should comply with the PCI DSS requirements.
Professional payment extension providers build their products with reliable security mechanisms in place and make them PCI-compliant. The protection measures come in the same package with the rest of the payment method features, thus, when you install one of such methods, you can be sure that your customers' data is properly protected. When choosing the payment method, check its features list for security mechanisms.

Certified developers
Developer certificates show that the developer is an expert in their field of study. It takes a lot of hard work to become a truly professional developer, and certificates prove their qualifications.
The certification procedures and requirements may differ from field to field, but we can say that in our area of experience, Magento 2, getting a certificate takes a lot of study and preparation. Magento recommends taking a certification exam after at least 1.5 years of practical development experience. Together with other requirements, this makes quite a substantial volume of skills and knowledge that a Magento developer must possess to qualify for a certificate.
From our practical experience (all Pronko Consulting developers are certified) we can say that, while certification can be a tough task, it pays off in spades. Certified developers know both the basics of Magento architecture and the tips and tricks making development easier and more effective. They build secure products that can be trusted. Since we are talking about this in the context of payment methods, quality development becomes even more important.
Therefore, our final piece of advice is to trust companies that have certified developers on board.
We hope our recommendations on choosing the best payment method provider will help you in setting up your web store. A smooth and user-friendly checkout experience will help you reduce the cart abandonment rate and make your customers come back again and again.
Good luck!