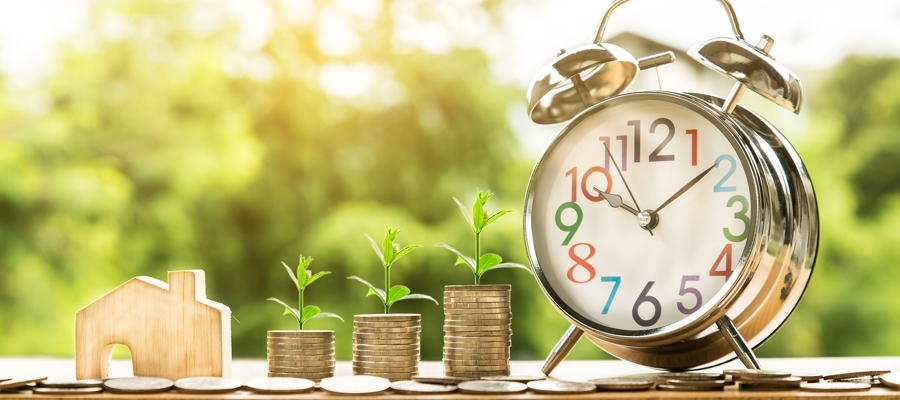 One of the secrets of a successful e-commerce site is the checkout process. If your checkout process is cumbersome you will still lose sales. Customers will browse through your products, add them to the cart and leave it there, failing to complete the checkout process. A research study revealed that 67.4% is the average checkout abandonment rate. That is very high!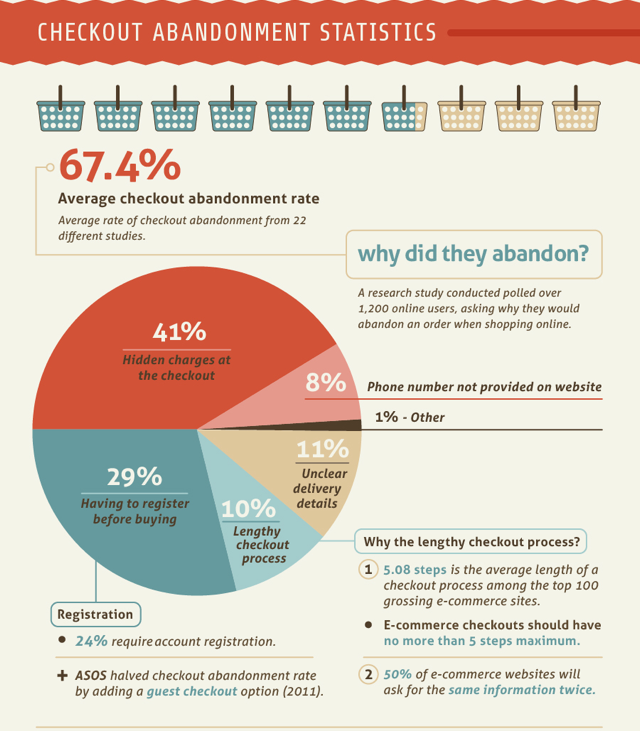 The reasons for this is not far-fetched. Some of the reasons are:
Lengthy checkout process
Having to register before buying
Phone number not provided on the website
Unclear delivery details
Hidden charges at the checkout.
Abandoned cart is one of the reasons why most e-commerce businesses are not successful. The good news is that if your e-commerce is on the Magento 2 platform, you can be assured of an excellent checkout process. On the other hand, if you are not using Magento or you have not upgraded your Magento platform to Magento 2, this is the right time to do it. Without that, it will be difficult to reduce your abandoned cart rate and increase sales.
The Magento 2 comes with improved and stress-free checkout system. It addresses some of the reasons given for abandoned carts on e-commerce sites. It improves users' experience as they enjoy easy and stress-free checkout system.
Below are the features of the Magento 2 checkout process.
1. Fewer steps required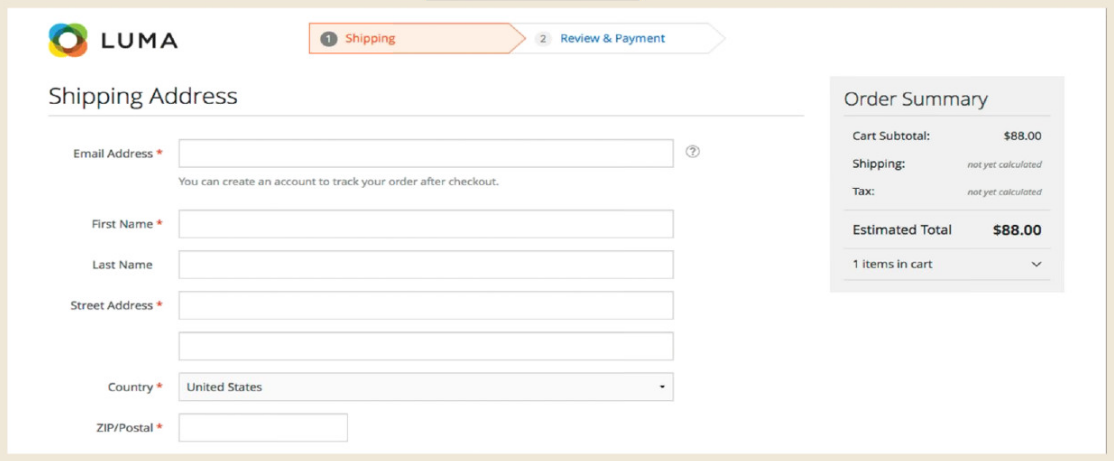 One of the reasons given for abandoned carts above is "lengthy checkout process". The average length of a checkout process among the top 100 grossing e-commerce sites is 5.08.
In Magento 1, it takes about six steps to complete the checkout process, which is much higher than the average. However, in the current Magento 2 version, it takes only two steps to complete the checkout process. Therefore, Magento 2 trumps them all. It has only two simple steps to check out. This makes it easy for people to buy as there are fewer fields to fill out on the form.
2. Automated Guest checkout
Some e-commerce websites mandate people to register before buying. This has greatly increased abandoned cart rates. Magento 2 solves this problem. It provides an automated guest checkout. This means users do not need to register before they make purchases.
They can shop for products, add them to the cart and checkout as a guest. However, on the order success page in the checkout process, users can sign up with their email addresses. This will help them to save their details. When they return back, the system will pull up their information and populate the field. This will make it less stressful when making purchases.
3. Clear shipping and billing details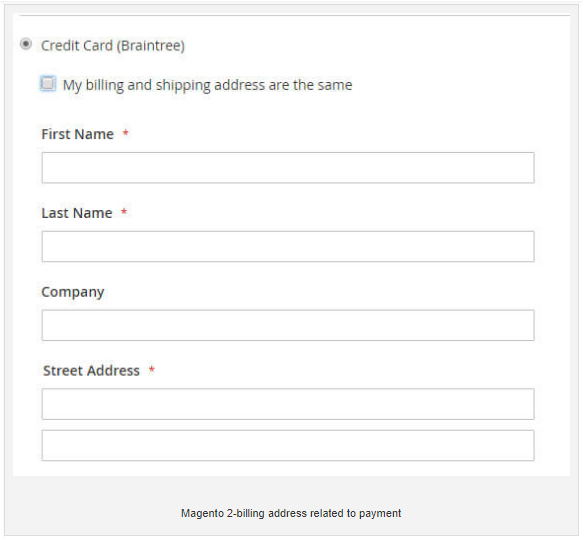 This is another reason why people abandoned their carts on an e-commerce website. The shipping and billing tab can really create a confusion. This is common in Magento 1, where the place to input the billing address comes before the shipping information. They can enter their shipping details into the billing tab, making it impossible to make payment. Magento 2 checkout removes this confusion. You don't need a billing address in Magento 2 for payment methods such as Paypal. The billing tab is separated from the shipping tab. This removes the confusion in the earlier Magento version. Magento 2 checkout also integrates different payment methods such as Braintree and Paypal.
4. Simplified design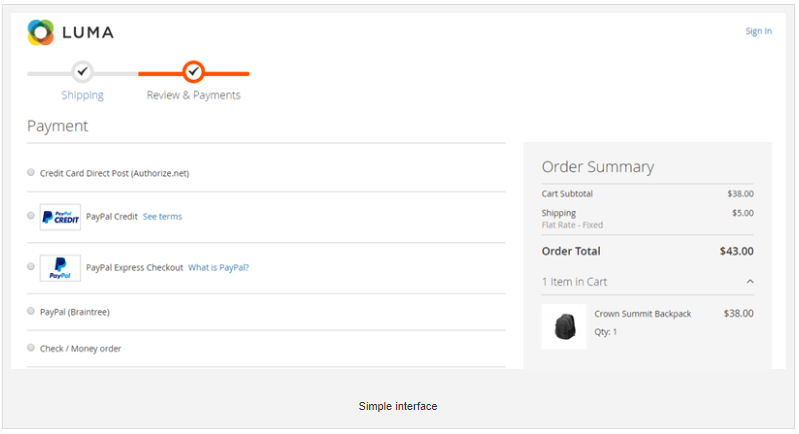 E-commerce website design is very important when it comes to the checkout process. A simple design makes it easy for customers to complete the checkout process with less distraction.
In Magento 1, the checkout page is cumbersome with different links, which is likely to confuse the user and make them abandon the checkout process. Magento 2 checkout process is simple, with only the logo and shipping options.
Conclusion
Cart abandonment is a common problem e-commerce site owners' face every now and then. You don't have to face the same problem. Magento 2 solves the problem helping you to increase your sales. The checkout process has few steps, automated guest checkout, clear shipping and billing details and the design is simple.
If you are not running Magento 2 or you have not upgraded your Magento version to 2, it is time to upgrade to increase your sales, reduce cart abandonment problem and grow your customer base.