Google Ads Dynamic Remarketing for Magento 2
Adobe Commerce 2.4
Adobe Commerce Cloud 2.4
Magento Open Source 2.4
14-day Money Back
90-day Free Support
365-day Lifetime Updates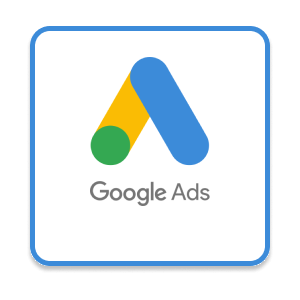 Google Ads Dynamic Remarketing extension allows you to target your ads at users who have interacted with your eCommerce website. With this extension, you can place your Google Ads strategically, so that to increase your brand awareness.
Google Ads Dynamic Remarketing allows you to show ads to people who have previously visited your website or used your mobile app. Dynamic remarketing takes this a step further, letting you show previous visitors ads that contain products and services they viewed on your site. With messages tailored to your audience, dynamic remarketing helps you build leads and sales by bringing previous visitors back to your site to complete what they started.
The version for Adobe Commerce and Adobe Commerce Cloud comes with:
Priority Support
Personal Assistance
Product Consultancy
License Information
A license entitles you to 1 year of updates and support from the date of purchase. But you can use this plugin as long as you wish. The license is for support and updates.
With Google Ads Dynamic Remarketing, you can reach the users who have visited your website or made a purchase from you before. The extension enables showing your ads even when users have left your website and are browsing other resources.

The main benefit of Google Ads Dynamic Remarketing is that it creates new opportunities to increase the conversion rate. With this technique, you are interacting with users who know about your service already - they have either browsed your web pages or purchased your goods. Google Ads Dynamic Remarketing reminds them about their past experience prompting them to come back.

How does Google Ads Dynamic Remarketing work?

When you enable Google Ads Dynamic Remarketing, the extension adds a special piece of code that is also called a tag to your website. This tag adds users visiting your website to the target audiences that are set up for remarketing.

For example, you can add visitors browsing your web store for headphones to a special target audience and then show them an ad of a special offer on headphones. Google Ads Dynamic Remarketing helps target users more precisely by showing them the ads for goods and services they are interested in.

Google Ads Dynamic Remarketing allows reaching users across a great number of websites that belong to the Google Display Network, including such popular services as YouTube and Gmail.

With remarketing, the correct conversion value is tracked and sent back to Google Ads when the user is on the "Thank you" page after successfully placing an order.

Benefits of Google Ads Dynamic Remarketing

Remarketing is a valuable addition to your marketing campaign bringing multiple benefits:

Better-focused ads. Google Ads Dynamic Remarketing helps build more specific target audiences allowing to focus advertising on groups of users having certain common features.
Better-timed ads. With Google Ads Dynamic Remarketing, you can show your ads when users are browsing for products similar to what you offer.
Wide reach. Google Ads Dynamic Remarketing allows targeting users browsing thousands of websites that are members of the Google Display Network.
Higher conversion rate. By bringing users who are already motivated and interested in your services, you can increase the overall conversion rate.
Lower pay-per-click. Google Ads Dynamic Remarketing makes your ad clicks more effective resulting in lower advertising costs.

Account and Pricing

In order to use Google Ads Dynamic Remarketing, you need to have a Google Ads campaign set up. The pricing for Google Ads Dynamic Remarketing is calculated on a pay-per-click basis and can vary depending on your industry and the campaign configuration.

Features

Multiple remarketing campaign options. With Google Ads Dynamic Remarketing, you can choose the campaign that is the most suitable for your business goals:

Standard remarketing - showing ads to users who visited your website before when they browse any of the websites from the Google Display Network
Dynamic remarketing - showing ads of products that users have viewed on your website
Remarketing lists for search ads - showing ads during follow-up searches that your visitors perform
Video remarketing - showing video ads to users who visited your YouTube channel or another video-sharing resource
Customer list remarketing - showing ads to customers based on their contact information that you have collected.

Multiple target audience selection options. You can define your target audience using various criteria - the products they viewed, the time they spent on your website, the pages they visited, the checkout stages they completed, etc.


Option to exclude users who have converted while visiting your website. Google Ads Dynamic Remarketing allows either to exclude the converted users completely or to show them different ads to increase their brand awareness. This way, you can increase the effectiveness of your advertising campaigns.

Quality

From a quality perspective, all our Magento 2 extensions are built by Magento 2 certified team. It means you can be rest assured that extensions comply with the latest versions of the Magento Coding Standards and best practices. Additionally, it ships with automated tests and has been carefully tested on all Magento 2 editions.

Support

The Google Ads Dynamic Remarketing extension for Magento 2 comes with a support period. All support requests will be reviewed within 24 hours.

You can find the list of module updates, functionality improvements, new features, and bug fixes in the Release Notes. If you have any suggestions for additional features or improvements, please share, and we will review and discuss them.

Please send all support requests and suggestions to support@pronkoconsulting.com.

Page Type Support

Dynamic Remarketing extension allows passing the ecom_pagetype parameter of any page in Magento 2.

Easy Ads Setup

Configure your Google Ads Dynamic Remarketing without any hustle. Intuitive extension configuration allows to the setup of conversion tracking integration in a matter of 30 seconds.

Configuration Settings

The easy-to-use configuration panel allows configuring all settings required for the successful conversion tracking of your Google Ads account.

Version 2.1.3

released April 16, 2023

Improved quality of the extension
Added API interfaces
Improved compatibility with Magento 2.4.6 Open Source, Adobe Commerce 2.4.6

Version 2.1.0-2.1.2

released January 31, 2023

Add Order Store Currency support

Version 2.0.0

released January 14, 2023

Added additional required Google Ads Dynamic Remarketing configuration settings

Version 1.1.2

released July 18, 2022

Added Magento 2.4.4 support

Version 1.1.1

released February 2, 2022

Added Magento 2.4.3-p1 and 2.3.7-p2 support

Version 1.0.1

released February 7, 2020

Fixed fatal error on the order success page.
Fixed order total value rounding and base_grand_total instead of base_subtotal amount.

Version 1.0.0

released February 6, 2020

Initial Google Ads Dynamic Remarketing extension release

 
Need additional functionality or further customization of your products?