Microsoft Advertising for Magento 2
Commerce 2.3-2.4
Commerce Cloud 2.3-2.4
Open Source 2.3-2.4
14-day Money Back
90-day Free Support
365-day Lifetime Updates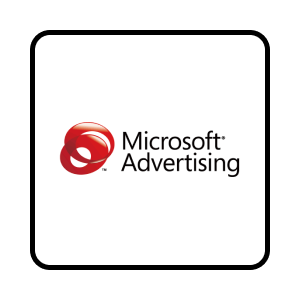 The Microsoft Advertising for Magento 2 (former Bing Ads) extension allows adding a UET tag to your website to monitor customers' activity with tracking multiple conversion goals and creating remarketing lists to better target your audience.
Optimize your ad campaigns for more conversions
Track conversion goals
Easy to set up and manage
Audience remarketing made easy
Supports major tracking tags
Track conversion on the order success page
100% test coverage
Microsoft Advertising, formerly Bing Ads, is a service providing pay-per-click ads to the Bing search engine. One of the solutions that Microsoft Advertising offers to monitor the performance of the ads and track related conversions is Universal Event Tracking - a tool allowing to track the customer's activity after they have clicked the ad.

Through the Microsoft Advertising extension, you can quickly install and configure UET for your website and start tracking multiple conversion goals. In addition, UET data can be used for remarketing purposes, too.  

With the Microsoft Advertising extension by Pronko Consulting, you can add the UET tag to your Magento 2 web store and enjoy its functionality immediately. The installation of the extension requires no changes to the code of your website, therefore, no coding skills are needed. 

After installing the Microsoft Advertising extension, you can set up the specific conversion goals that you would like to monitor to estimate the effectiveness of your ads discoverable via the Bing search engine. For example, you can set the following goals to be tracked:

Number of users visiting your web store. This goal shows how many users visited your website after clicking your Microsoft Advertising ad.

Time users spend on your website. You can set up the UET to track how long users stay on your website after they have clicked the ad.

Number of completed checkouts. If you want to know how many users actually completed a purchase when they were redirected to your web store from the ad, you can configure the tag to track such events as conversions.

The Microsoft Advertising extension provides the complete flexibility of the UET configuration. You can set up event parameters that you regard as a conversion, conversion value to monitor the effect of each event, the destination URL format. With the Microsoft Advertising extension added to your website, you get a complete picture of your Microsoft Advertising ad performance.

In addition to the conversion tracking functionality, the extension gives you wide remarketing opportunities. The data gathered via the UET tag allows adjusting your Microsoft Advertising ad to reach users who have visited your website before.

Our Microsoft Advertising extension comes with 100% test coverage ensuring that the product performs as intended.

Features

Easy installation and configuration

Multiple conversion goals tracking

Audience targeting

Remarketing lists

Support of major tracking tags

Compatibility with other leading tag management systems

Conversion tracking on multiple pages

100% tests coverage

Pricing

Before using the Microsoft Advertising extension, you need to create a Microsoft account. Your Microsoft account is where you are going to manage all Microsoft Advertising activities including the configuration of Universal Event Tracking.

The Microsoft account is created free of charge. You can immediately start creating ads and setting up your UET tag.

The Microsoft Advertising uses the pay-per-click billing model. Your account will be billed only when your ad is actually clicked, and the fee depends on the keywords you used.

Pronko Consulting charges no additional fees for using the Microsoft Advertising extension except for the initial purchase price.

Support

Pronko Consulting offers ongoing support of the Microsoft Advertising extension including all version releases and bug fixes. For any additional information on the extension, contact us at support@pronkoconsulting.com.

Version 1.2.5

Released on October 24, 2022

Updated PHPUnit library and code to version 9.5
Updated Magento Coding Standards and code to version 26

Version 1.2.4

Released on October 24, 2022

Fixed repository url in the composer.json file
Removed module version from the composer.json file
Added CHANGELOG.md and LICENSE.md links

Version 1.2.3

Released on July 15, 2022

Added compatibility with Adobe Commerce/Magento Open Source 2.4

Version 1.2.2

Released on March 11, 2022

Fixed bugs on checkout page for UET tag
Fixed CSP errors with the extension
Need additional functionality or further customization of your products?