Phillip Jackson, the Magento Evangelist at Something Digital and host of the MageTalk and FutureCommerce podcasts will be taking on the stage as the Master of Ceremonies at Imagine 2018, taking place in Las Vegas on April 23.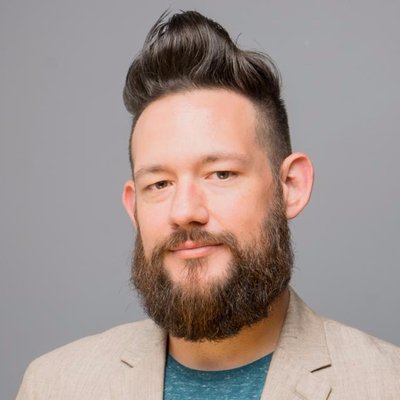 Talking excitedly about the program in an interview, Phillip said "Excited isn't even the word that I would use to describe it. It's a dream come true. I still remember my very first Imagine, I believe it was Gary Forman presenting and I think the topic was the 'Art of Commerce.' I remember seeing the flow of the show, and I just got it. I saw myself being able to become a communicator in the Magento community. Now, to be asked to present the biggest show in commerce, that's an honor."
When asked about how he got involved in e-commerce, he said "My mother had a string of retail bakeries in Orlando, Florida, when I was a kid and into my teens. I was twelve years old and running the cash register. I don't know if that's even legal! But seeing how retail works and the challenges of the supply chain, labor, accounting, and balancing the books…I feel like it gave me a unique take on the challenges that merchants face. I understand their aspirations of wanting to grow and scale their business".
Speaking further he said "My commerce career began during the dot-com boom. I started in 1998-1999 as a programmer and I was building custom websites. I was helping merchants, small and large, dip their toes into eCommerce. This was before we even had anything that resembled a platform. And so I knew all the challenges of building software that enabled commerce on the web. In 2008, I heard rumors of Magento…like rumors of the return of the king in Lord of the Rings. I heard that there was one platform to rule them all. As soon as I got my hands on Magento, I immediately said, 'this solves everything.'"
Talking about his most memorable Magento projects, he said the most important project for him was what he did at Something Digital for Rite Aid. The project won the Magento Excellence Award for Growth.
He reiterated that he loves storytelling and the fact that Magento has helped him to grow in his professional and personal life. He said he loves Magento because it is open source and it wins all the time.
Phillips loves wearing a phenomenal hairstyle. When asked who will be his stylist, he responded "I'm looking for one! I can't hope to come close to the personal style of a Mark Lavelle or a Gary Specter. Have you seen Gary Specter lately? Seriously…he's got a great physique. You know he puts in work!."
The Magento Imagine 2018 program is holding in April 23, get your tickets by registering here.