The holiday season is drawing close. This is the right time to prepare for the holiday marketing. You might think it is too early, but it is not.
Do you know 20 to 40 percent of yearly sales for small- and mid-sized retailers take place within the last two months of the year?
Also, 38% of buyers do their Christmas shopping in October.
This is the right time to plan your holiday marketing campaign if you want to benefit from massive sales that were predicted to take place this year by Kiplinger. It says 2018 retail sales will grow 5.1% better than 2017's 4.2%.
Are you ready to start?
Below are holiday marketing ideas that will help you boost sales and conversions.
1. Update your website and social media channels to reflect the holiday mood
There is something about the holiday season that makes you love it. The colors, the atmosphere, fairy lights, and Santa. As the season change, people's moods will also change. Everyone becomes joyful because of the season. One great idea you can incorporate into your holiday marketing campaign is to reflect the holiday season on your website and social media channels. Change the colors on your website and social media networks. Let it reflect the Christmas colors (Red, white and green) to attract customers to your store.
For example, take a look at what Crate & barrel did on their website.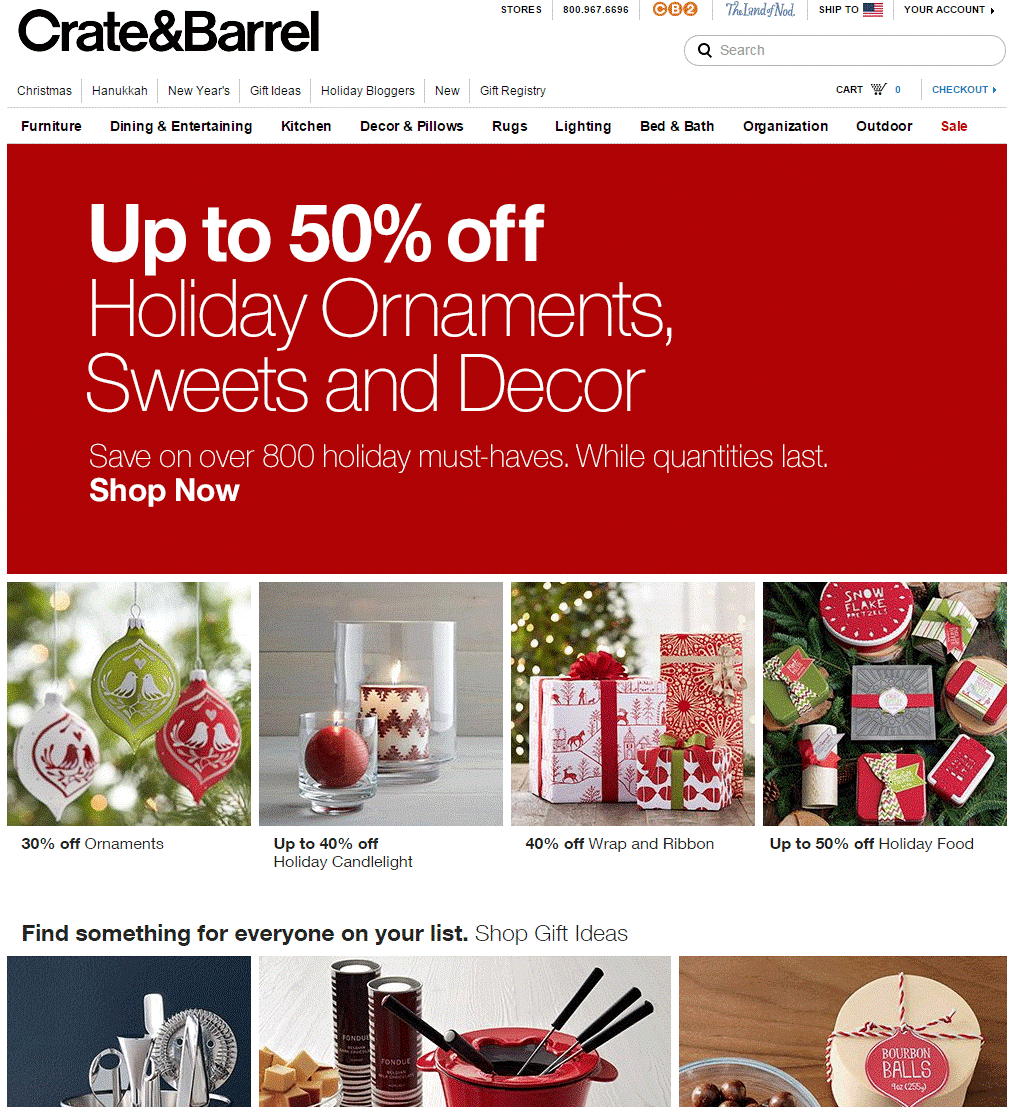 Below is how Ferreiras (home décor company) changed the look of their Facebook channel to reflect the holiday season.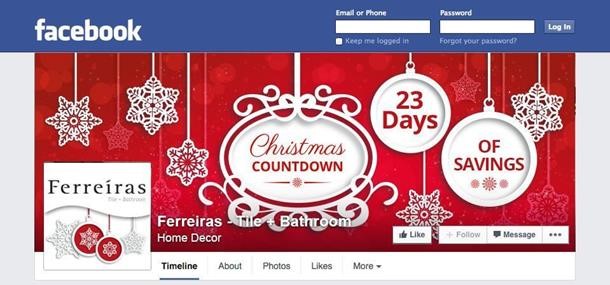 Isn't it attractive?
Change your social media channel backgrounds to reflect the holiday mood.
Also, engage your fans by asking them to post their best picture of them using your product and give the winners a discount code. Share your discounts codes and giveaways on your channel a month before the holidays.
Besides that, you also can customize your packaging to reflect the Christmas mood. See an example below from Tiny Delights. Their product packaging reflects the season.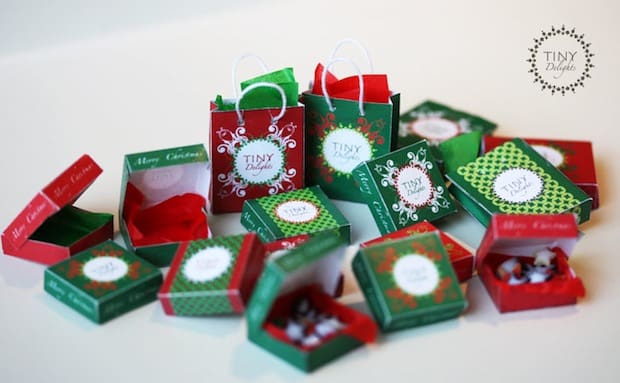 2. Host days of Giveaway
Giveaways are good for the holiday season. It is a way of giving back to your past, present and prospective customers. But, during the holidays, you will do it differently. Instead of doing it for a day or two, you will stretch it to a week or two of giveaways.
You don't have to give away expensive things, it could be a free trial of your premium products, product samples, free e-books, white paper, Q & A session about your products/service, etc.
To make it work, post a gift for each day. It will help you bring daily traffic to your website because people will be eager to see what you will offer for each day. Your sales will also increase tremendously.
A good case study of this campaign is the one Proko did. He had 12 days of Proko during the holidays.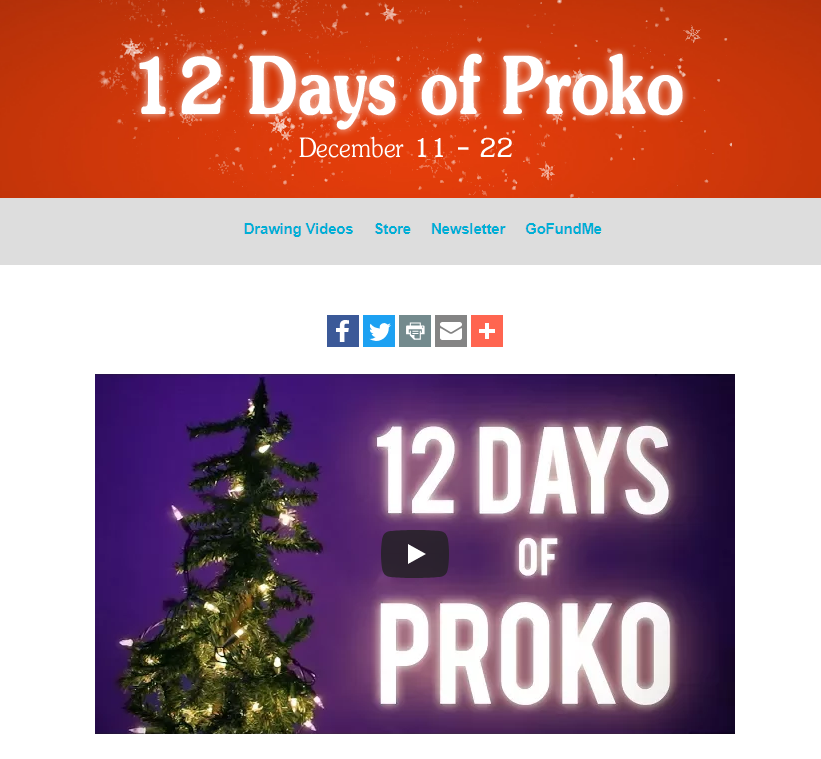 He set up the promotion to allow users to try their premium products for free for a day and also added gifts for each day such as a downloadable e-book as shown below.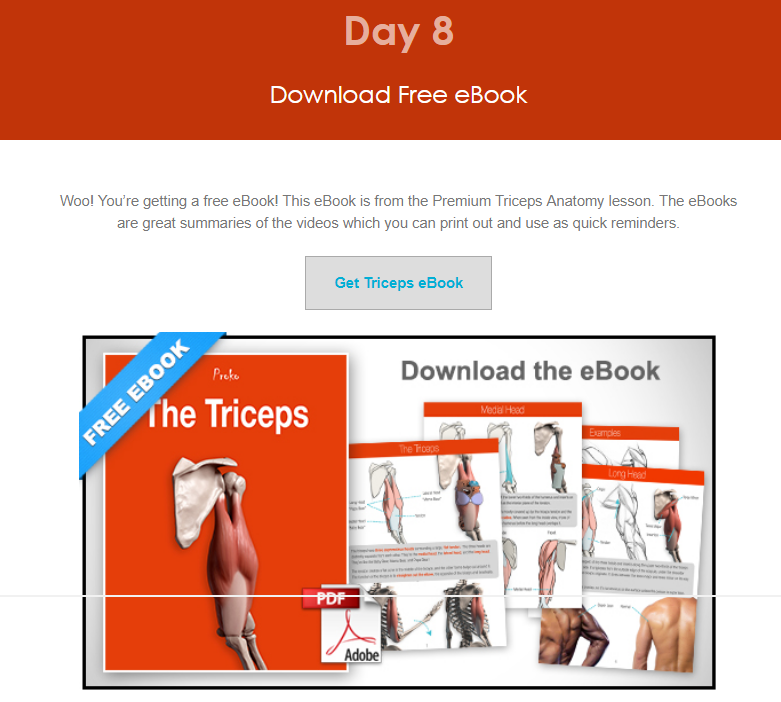 The campaign increased their traffic by 20-30%. Their sales also exploded. This did not stop during the Christmas season, it continued well into January.
3. Set up a holiday-focused your email campaign.
Email campaign still tops the list as the most effective way of marketing that drives great ROI. The holiday time is one of the best time there is to utilize the email list you've been building all year round.
For the holiday season, you can create an email campaign drip with a theme such as "12 deals of Christmas". For this, select top products or service you want to sell this period and give a kind of discount to make it sell fast. For this to be effective, you need to know what your customers have bought from you in time past and just promote similar or complementary products to them.
A good case study is what David Jones (an online clothing store) did. He created a series called # 12 Days of Christmas to promote Christmas offer. Check it out below: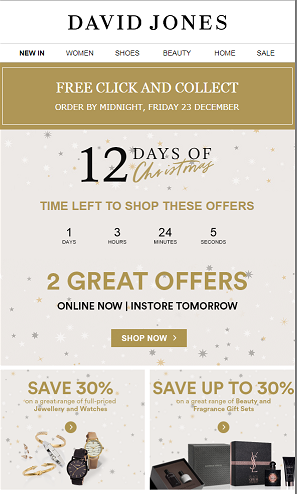 In addition, you could also email prior to the season to encourage your email subscribers to buy your product or services by adding a QR code with a link to your ordering page. This is great because all iPhone with iOS11 has QR codes built into the camera.
Encourage referrals by adding a link to "refer a friend" in the email. Tell them to forward the email to their friends so you can also get new customers.
4. Use holiday keywords for your campaigns
There are common keywords that people use during the holiday period. This includes "Christmas dress", "Halloween shoes", etc. Do a keyword research specifically for the holiday season to target your prospects. Although you have your usual keywords, holiday keywords will boost your sales.
Use the Google Trends to find out new keywords that can help you start the holiday campaign. If you can match your usual keywords with trending holiday keywords, you will get new customers.
Besides that, add holiday keywords to your meta-tags.
5. Use paid Facebook advertisement to showcase your holiday campaign
One of the best ways to target your customers during the holiday season is through paid advertisement on social media, especially on Facebook. Facebook allows you to target your prospects. Use excellent images that can attract the attention of your fans. Add urgency to your ad text, such as shipping deadlines, discount ending days.
Check out Boxed Facebook holiday campaign ad below: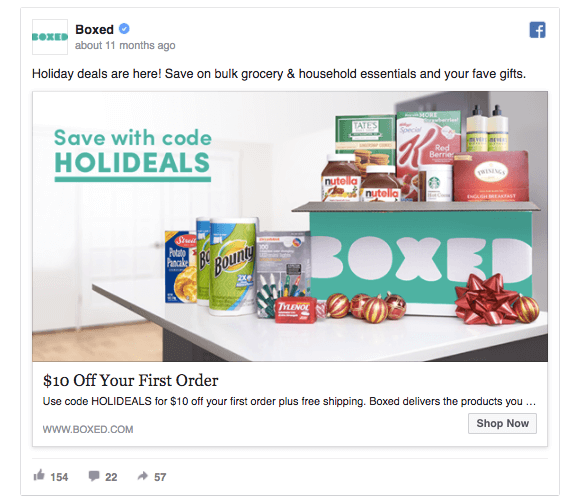 Conclusion
There is no need to wait until Christmas to start your holiday marketing. Plan it now and be ready to launch. Use holiday ideas shared above to boost your e-commerce sales.
Have you tried any of the ideas above? Share in the comment section below.