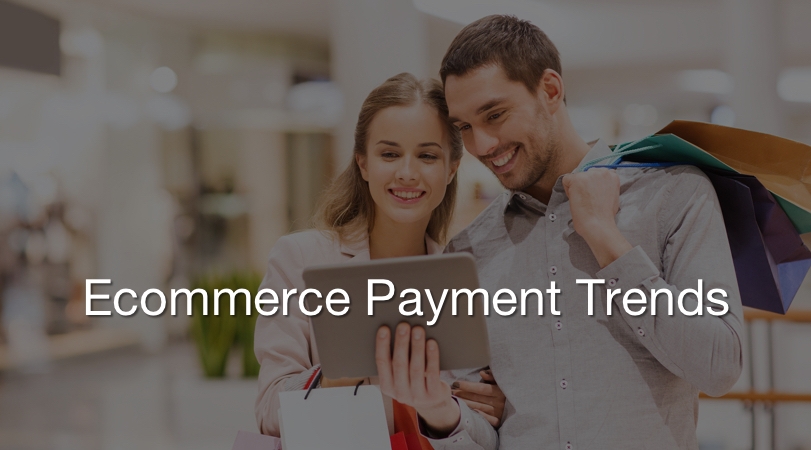 In 2017 there will be changes to the way you pay for goods and services. I love the thought of removing the register in retail stores in the same fashion as the newly proposed Amazon Go.
There's a lot we can take from Amazon's newest project, but one of the most important takeaways is that Amazon recognizes how much people value checkout ease. This is evident in their ecommerce platform as well. It's now as simple as saying, "Hey Alexa, I need some paper towels" to have them at your front step within an hour.
In 2017, you'll need to stay ahead of the trends to make sure your ecommerce business doesn't get left in the dust. Here's a few things to pay attention to in the upcoming months.
Contextual Commerce
Having a simple buy button on the product page of your website isn't enough anymore. You're missing a massive opportunity by limiting your buying options. What if you could integrate your buying options into a blog post or service provided on your site.
For example, on the new messaging app from google users will be prompted to act on things they talk about in text. If you mention going out to get drinks or see a movie, the app will suggest a bar or theatre and present reservation and ticket purchasing options as well as giving the option to order an Uber to the location.
Use this technology to propel your business and convert window shoppers and retail store shoppers into online shoppers. It's as simple as presenting the buying option while they're in the mood to buy. Take a nod from some of the most successful companies around and create more opportunities to sell.
If you have blogs written about your products or know of complimentary services or products, take advantage of the relationship and use it as an opportunity to sell. Take advantage of impulse purchases to grow your business.
Faster Payments
We're not talking about one touch checkout. As nice as that is, it would be even nicer to see transactions completed in the back end in real time. The need for speed is real. Take advantage of increasingly fast payment options to create a more conducive experience for return customers.
In the world of banking there is a constant question of how fast transactions need to be. There have been pushes from private businesses and government agencies alike to speed things up and satisfy the consumer's desire for instant results.
In 2017 you should make sure your payment system is not only up-to-date, but also fast enough to satisfy your clients. Pronko Consulting recommends considering Realex Payments, Elavon Payment, and PagSeguro to keep your business running as fast as possible. Don't fall behind, keep your business running at peak performance and reap the rewards.
Connect Home Purchases
Creating more buying options is crucial. In 2017 you should explore ways to give your customer more opportunities to make purchases when it's on their mind, but they aren't necessarily shopping. Amazon is pushing connected homes hard this year. Alexa rolled out quickly after the buzz surrounding the Amazon Dash Button.
If you run a business that sells products that run out and must be restocked after a period of time, preparing for the smart home and office will be crucial for you. More and more brands are getting involved in using things like the Dash Button to create more opportunities to sell and create an easier and more rewarding buying process for the consumer.
While it may not make sense for you to jump right in and start developing your own smart home system, it can be advantageous to explore ways you can start selling to smart home users. Consider working with Amazon to give customers an opportunity to buy with ease. Siri, Alexa, and Google Assistant can be your greatest allies.
Increased Focus on Security
People are starting to worry more and more about the security of their payment methods. The more people hear about companies like Target having security issues with the physical payment methods they know and trust the more they worry about the still developing payment methods of ecommerce. It can be difficult to instill confidence in some customers, but make sure to include some brief information to highlight the safety and security of your payment method. Do your research to make sure you don't encounter any problems.
Take the time to explore some payment options that will protect your clients and yourself from any stolen information or funds. The Realex Payments extension features 3D Secure and advanced Fraud Management to help keep your business and customers safe. If anything does go wrong you will always have 365 day free support as a backup. Make sure you protect yourself and clients before it's too late.
Simplicity and Integration Take Center Stage
As more and better payment methods come into the market it is increasingly important to make sure your payment option is user friendly and is properly integrated into your site. Payment methods that provide a poor experience will be under increased scrutiny and can cost you conversions.
Make sure to spend the time to set things up properly after picking an extension that you're sure will meet your needs. A buy now button for returning customers is crucial to taking advantage of impulse buyers.
Make sure to truly audit your site and user experience. If you notice things aren't running quite as smoothly as you'd like, Pronko Consulting recommends Evalon Payment due to its seamless shopping experience. The extension allows a customer to easily pay using their favorite credit or debit card with top notch security.
In 2017 it will be important to keep your business from falling behind. Increased competition will make it harder to keep your business growing, but if you make sure to stay current with your payment options you're sure to have a leg up on your competition.