Reading about Magento, you may get an idea that launching a web store is as easy as installing the platform. Download Magento, add a couple of tweaks here and there - et voilà, you can start selling right away. Well, if it was that easy, all web stores would have been alike, and customers would not be able to tell the difference.
The truth is that, while Magento, indeed, has powerful out-of-the-box functionality, its real beauty is in the additional services called extensions. Extensions let you make your Magento web store unique by adding all sorts of custom features and functions. The official Magento Marketplace offers more than five thousand of different extensions allowing to customize your online store content, add marketing and analytical tools, optimize the website performance and integrate dozens of third-party services.
The Magento extensions help you build unique and eye-catching web stores that attract customers and make them return again. However, with thousands of extensions on the market, it's easy to become overwhelmed and confused. Let's look at the main components of great customer experience and see how they can be implemented with Magento extensions.
Building blocks of superb customer experiences
Before we plunge deep into Magento, there are other things that you need to consider if you are aiming at building a great web store:
Sleek, uncluttered design. This is in the "no comment" league, as everybody loves a good design with a place for everything and everything in its place.
Intuitive navigation. Use controls, widgets, and user journeys that most customers are familiar with so that they are not lost the moment they open your website.
Mobile responsiveness. The number of mobile users is almost as high as the entire population of the Earth - 6.8 billion in 2019 and predicted to reach 7.33 billion by 2023 - so make your web store mobile-friendly.
Advanced search. Make it easy for customers to find what they need. Use a search engine supporting filters and autocompletion to make search intuitive and transparent.
Quality product images. People want to see what they are buying, so upload good hi-res images showcasing your products.
Informative product descriptions. Make sure to include descriptions that are concise and informative at the same time. Size, dimensions, technical parameters, important usage notices, accessories - you know what to do.
Now that we are done with the eCommerce website basics, let's see how you can make your customer experience truly unique with Magento extensions.
Magento extensions for great user experiences
We recommend that you check out the following extensions that can add up to the customer experience of your website.
Live chat
Customers love the possibility to connect to your service desk or consultants when they have a question or need assistance. By adding a live chat feature to your web store, you open a communication channel that lets customers interact with you.
Besides the primary communication function, a live chat is also a source of valuable analytical data. It allows you to monitor the effectiveness of your support team and identify the most common issues that customers face.
Among dozens of live chat extensions on the Magento marketplace, check out the one by LiveChat. It will give you a robust and customizable communication tool that will enhance your website and be appreciated by your customers.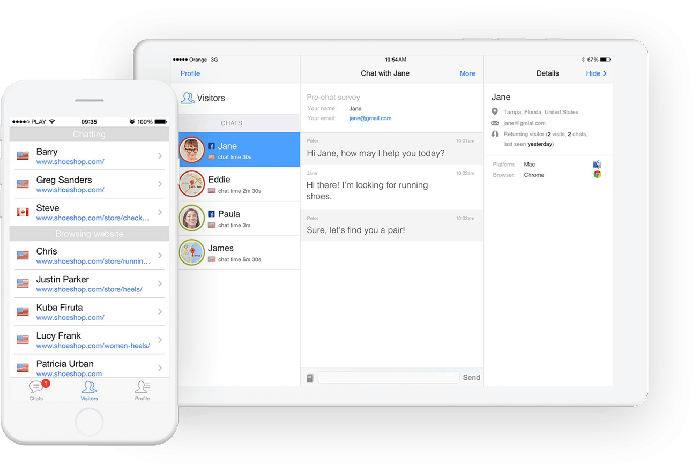 Image credit: https://marketplace.magento.com/livechat-module-magento-livechat.html
Payment methods
Here, you need to be careful, as there are no little things when it concerns payments. The main things to pay attention to are security and support of different forms of payment. Often, customers abandon their shopping carts for the lack of their preferred form of payment, so make sure you give them a wide range of choices. There are other criteria to be used in selecting the payment method, you can read about them in our blog.
In terms of security and flexibility, we think you should consider the following payment extensions for Magento 2.
Authorize.NET comes with the most advanced security mechanisms protecting your and your customers' data. It supports multiple credit cards and allows a wide choice of accepted currencies.
By installing the Authorize.NET extension, you create a smooth and intuitive checkout experience encouraging the customer to complete their purchases.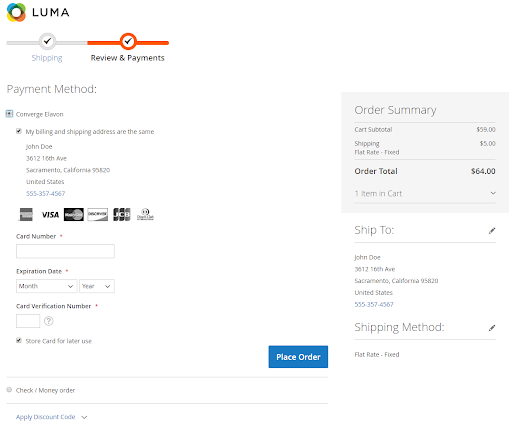 Global Payments boasts a number of advanced features that combine into a great checkout experience. It is highly secure with built-in PCI compliance mechanisms and payment processing by the Global Payments server. The security measures are enhanced with multiple fraud prevention measures, such as CVN, 3DSecure, AVS and Amex SafeKey.
The Global Payments extension supports all major credit cards and allows accepting payments in multiple currencies. The Dynamic Currency Conversion feature enables immediate conversion of the payment amount by the current exchange rate.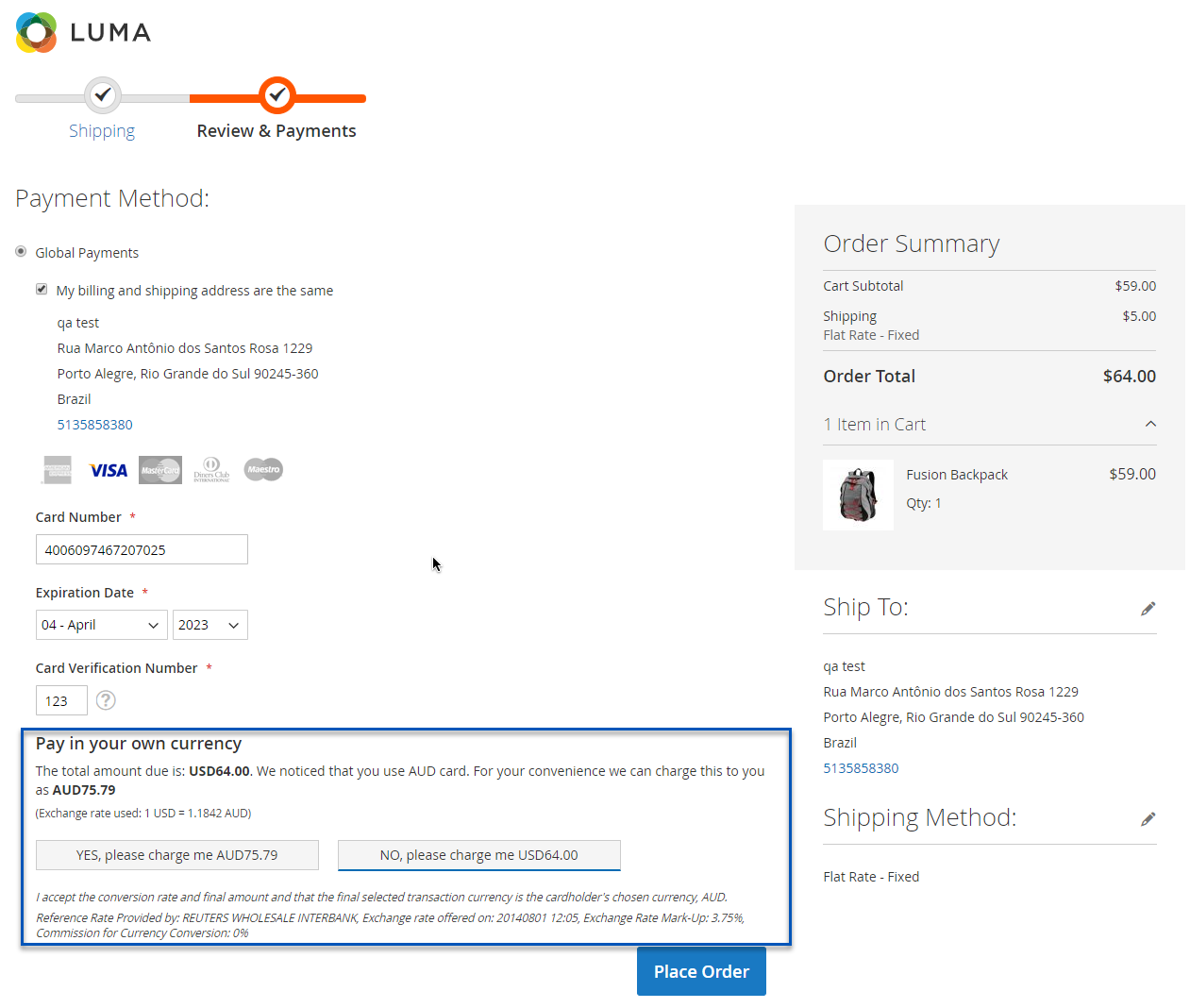 Converge Elavon is another payment method available for your Magento 2 web store. With Converge Elavon, you are getting the support of multiple credit cards as well as secure fraud prevention mechanisms (AVS, CVV).
The Converge Elavon payment method allows selecting the accepted currencies and supported countries. This way, you can configure your checkout page for the maximum security and effectiveness for your business.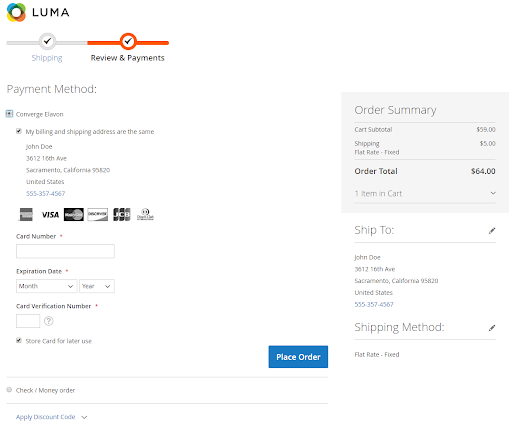 Shipping
No online shopping experience is complete without shipping. Customers always want to know how their purchases are going to be delivered, whether the delivery is free, how long it takes, which carrier is used. Thus, add a shipping module to your online store to have all those questions answered.
Magento 2 has a native shipping module offering a great choice of features and options, but you can also browse the marketplace for other shipping extension providers. There are extensions by development companies offering different shipping methods or those built by carriers to provide their own services, for example, DHL.
The DHL Shipping extension includes a wide range of services that you can provide right from your website. You can create DHL shipment labels and issue tracking numbers to customers. Just make sure that your service areas are those that are also served by DHL shipping.

Image credit: https://marketplace.magento.com/dhl-module-shipping-m2.html
Abandoned cart reminders
Statistically, two customers out of three are likely to abandon their cart without completing the purchase. However, a cart abandonment does not always mean that the customer does not want to go on with the purchase. Sometimes, they just need a reminder.
Abandoned cart reminders work, they really do. About 40% of the reminder emails are opened by customers, meaning that they are still interested in the purchase.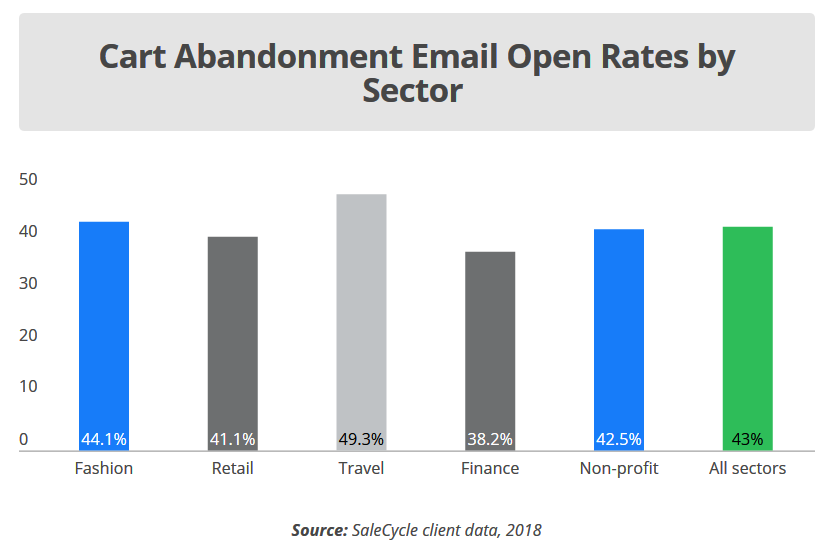 You can make these statistics work in your favor by adding the cart abandonment reminder extension to your web store. It would send automatic reminders to customers who have unpurchased items in their cart and invite them to recover them.
The Magento marketplace offers pages over pages of abandoned cart reminder extensions. Most of them allow building custom email reminders based on a number of templates. Some extensions also include options to offer discounts and coupons together with the cart recovery reminders. Usually, you can customize the email template to make your unique brand easily recognizable.
Summing up
Magento extensions are a great method of enhancing and customizing your eCommerce website. Use them to give your online store unique features and make it easy and engaging for customers.