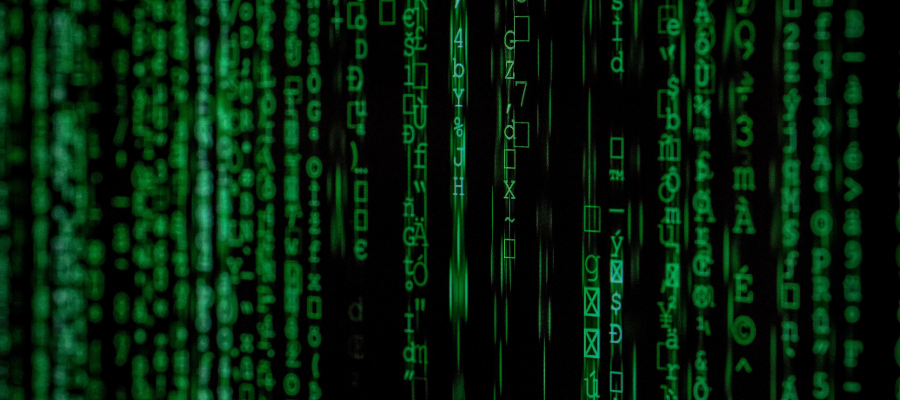 E-commerce sales in the U.S are booming. In 2018, the e-commerce sector in the United States is expected to reach $461 billion up from 409 billion in 2017. As it is increasing, so also are hackers.
According to Symantec, U.S. consumers lost $19.4 billion dollars and about 20 hours of time dealing with the impact of Cyber-attacks in 2017. Hackers are working ceaselessly to discover vulnerabilities they can explore. Now, their eyes are on e-commerce platforms, so you cannot be complacent with your Magento e-commerce store. Already, about a third of all retailers have been affected, and they have suffered revenue loss.
The question is, what can you do to ensure that your Magento store is secure?
In this article, we will look at seven tips you can use to protect your Magento e-commerce store.
1. Upgrade to the latest Magento version
The first thing you can do to protect your e-commerce store from hackers is to upgrade to the latest version of Magento. One benefit of upgrading to the latest version is that Magento is an open source software, therefore, it is liable to hackers. They know how the application operates and they can take advantage of your business and your customers. So, upgrading to the latest Magento version will give you an edge over hackers because your store will be up to date with security patches.
Security Patches contain a script that has all the updates to fix security issues being addressed in earlier versions of Magento. When a security lapse is discovered in Magento application, programmers swift into action to create an update that will enable them to block hackers from accessing the weakness and stealing information.
The programmers write the update and test it, then Magento announces and releases the patch in form of a new Magento version that includes the latest security patch and all previous security patches. If you refuse to update to the latest version of Magento, your customers' financial details and privacy is at risk. This is because hackers are watching out for security patch announcements. When they are released, they target Magento stores that have not upgraded. This is why you need to upgrade to the latest Magento version as soon as possible.
2. Use secure password
Passwords are known to be the most common way for hackers to gain access to a website. They can figure it out if you are careless. To prevent them from accessing your Magento store, follow the following tips:
Create a strong complex password. To do this, you can create a password with alphabets (lower and upper cases) and numbers with special characters like an exclamation mark (!) or ampersand (@).
Use a unique password. Some merchants use the same password on their email, services they use on the internet and on their Magento web store. Use a unique password for your Magento store so they cannot figure it out. Cultivate the habit of creating different passwords for different services you use on the internet.
Avoid saving your password on your computer. There is a malware that hackers can use to find the passwords on your computer. Therefore, avoid saving your password on your computer.
Change your password regularly. If you give anyone access to the password of your store account previously, change it afterward. Always change your password periodically.
3. Implement two-factor authentication
Implementing a two-factor authentication is one of the best ways to secure your Magento e-commerce store. One way hackers can access your system is through your password, but the two-factor authentication is a layer of security that requires the user input a password and username to log in and also another important detail from the user to grant the access. This can be a string of numbers of texts.
The good thing is, you don't have to create the two-factor authentication manually. There are different third-party extensions you can use to set up a two-factor authentication for your store. You can find them on the Magento Marketplace.
4. Create a custom Admin Panel URL
By default, all Magento websites have a URL like this - my-site.com/admin. Most websites use this default admin URL and credentials such as the username and password. This is not secure because hackers can easily create a brute force attack to gain access to the website. The brute force enables them to discover your login details. To prevent any attack, you can use an uncommon name to create a custom admin Panel URL for your Magento website.
That is, you will change the /admin path of the website's URL into a name that will make it difficult for hackers to find your URL. To create a custom URL for your web store, read this guide from Magento.
5. Enable Captcha
Captcha is the combination of letters and numbers created to help confirm the human response. As a merchant, you can set Captcha requirement for all your customers as they log in to their accounts. This enables you to prevent spam and the robots from login to the website. It secures your admin panel against brutal force.
You can start by enabling admin login captcha and installing security module. Specify if it requires customers to type in a captcha each time they log in to the web store or after they have tried to log in several times. You can also design your web store so it will show captcha requirement for forms in the storefront like login, forgot password, create a user, checkout as a guest, register during checkout and contact us.
6. Scan your store with Magento security scan tool
Magento security scan tool is a free tool created to help Magento commerce and Magento open source based websites for monitoring. The tool alerts merchants about updates and shows any detected security risks, malware, and unauthorized access issues. It has over 30 security tests that help it carry out a thorough scan of the web store security; it checks the store security conformance, and it quickly reports suspicious activities in the web store. It has the following features:
The Magento security scan tool monitors your web store in real time

It reports any issues in the configuration of a Magento store that can make it easy for hackers to access the store and it shows ways to fix them

You can schedule the security scan any time you want

It does not slow down the operation of your web store during the scan process

It saves the history of security scan results in Magento merchant accounts.
7. Configure admin account security
Magento allows you to protect your e-commerce store backend area from unauthorized access. You can do this by configuring your admin security settings in the systems admin panel. Using a configuration, you can:
Add a secret key to URLs
Create case-sensitive passwords
Limit the duration of admin sessions, the password validation period and the number of login attempts that anyone can make before the user is blocked.
Limit the number of password reset requests per hour to 3 and the maximum login failures to lock out account to be a minimum of 30 minutes.
The above security tips show ways you can protect your Magento web store. But, the most important tip is the upgrade to latest Magento version. It is very important. If you are ready to take the step now, we can help. Send us an email on info@pronkoconsulting.com message or call +353 85 85 32 401.