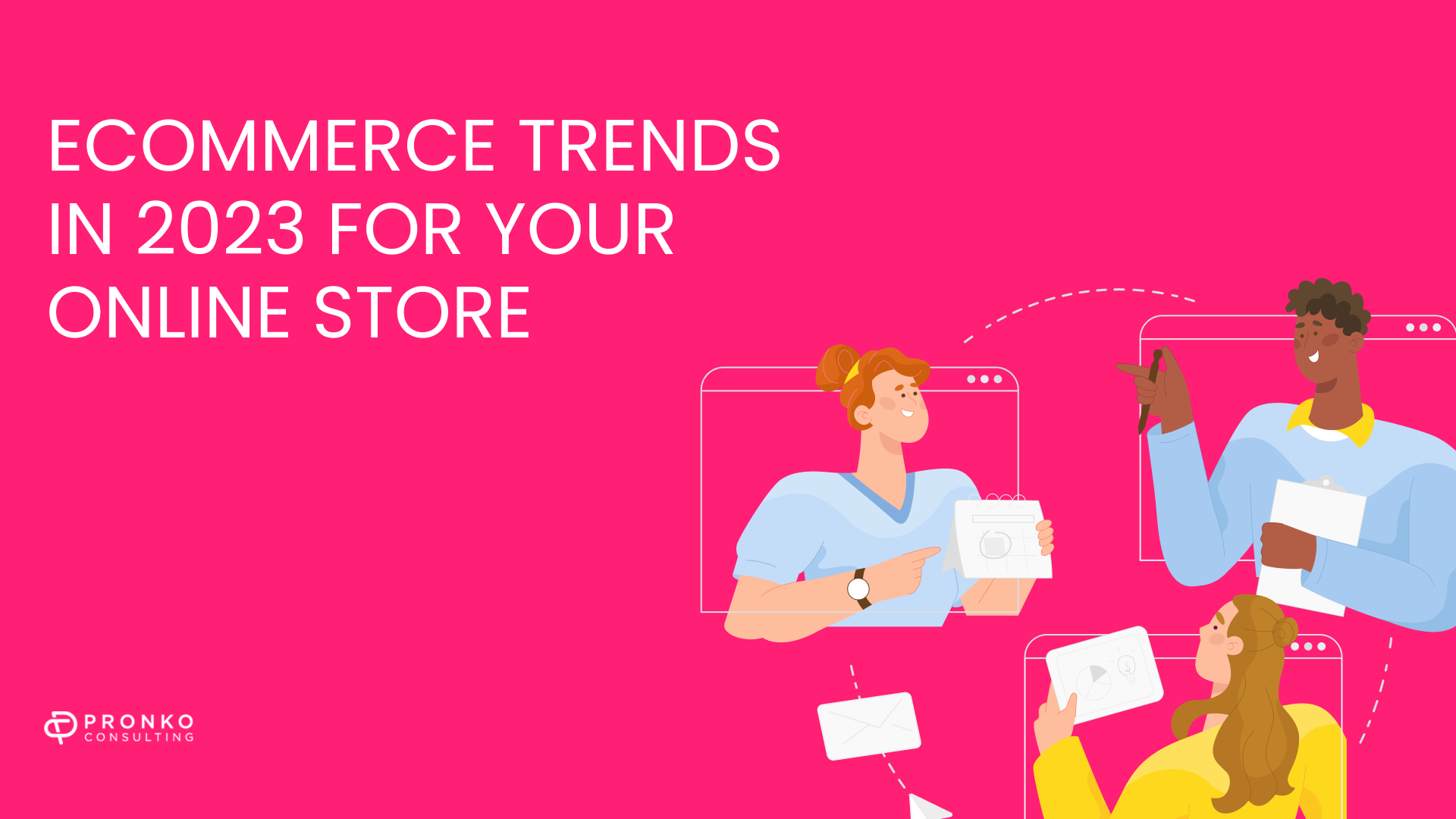 Marketplaces do not stand; still, logistics markets are changing, new marketing strategies and models of interaction with the client are emerging, stricter requirements are imposed on content, and new technologies are gaining popularity.
If an online store owner wants to have a successful business, then he needs to be aware of all the trends. We have compiled a list of trends that will likely affect the eCommerce and logistics market in 2023. We hope that the information collected will help you and your business.
PWA instead of native
PWA is an application that can be opened directly in a mobile browser and does not need to be installed on the device. The advantage is that such an application has a faster download than a standard application. By the way, Magento 2 can create such an application.
Video marketing and streaming
Studies show that video content accounts for 82% of all online mobile traffic. Also, more than 84% of consumers decide to buy a product after watching a video.
Video reviews are an effective tool, so it's no surprise that video marketing will continue to dominate. Platforms like Alibaba.com are embracing the video format, encouraging more interaction with shoppers.
Currently, short marketing videos are viral on the Web. However, long videos and streams are quite promising in promotion - potential buyers need to see products in real life.
The rise of the subscription model
The trend originated a few years ago in the United States. The essence of this model is that customers subscribe to the supply of goods, the stock that needs to be regularly replenished: food, socks, razors, etc.
This model benefits the client because the subscription product is usually cheaper. Also, the buyer can spend time buying different types of goods. The online store, in turn, receives regular customers and can more accurately manage inventory and forecast deliveries and sales.
And while some sites' transition to a subscription model doesn't always work out well for shop owners, subscriptions can keep customers returning for more if used wisely.
Methodology of direct sales or Direct-to-Customer
This trend continues to develop actively in all business sectors. Entrepreneurs look for any opportunity to save money, especially in sales and customer experience management.
The D2C methodology allows businesses to eliminate intermediaries and communicate directly with customers on any platform. A single window for customer communication with the brand will enable you to improve loyalty, create the necessary tone of voice, improve service quality and increase sales.
Direct selling is the key to trust and effective promotion of new and existing products for businesses of any size.
Conversion Rate Optimization
CR is the most critical marketing KPI for any eCommerce business. A company's task is to ensure that the cost of attracting paid traffic is as low as possible and the number of conversions is as high as possible. It uses ad experiments, analytics, sales funnels, tracking other important KPIs such as customer lifetime value, return on investment, and NPS.
The first step to conversion rate optimization is hypothesis analysis, followed by experimentation. The conversion optimization chain can also be as follows: goal, estimation, hypothesis, testing, reporting, implementation of changes, and further optimization. Such a chain will allow you to optimize the company's conversion rate most effectively.
Personalized advertising campaigns
By gathering customer data, AI can assist in creating content and recommendations that are specifically suited for a given client. To improve marketing campaigns and personalize customer experiences, it can also forecast buying behavior based on a user's internet browsing and search history when data is legally available.
eCommerce companies can take advantage of impulse purchases by providing customized product recommendations. Recommending various products to customers at the checkout based on their chosen brands and categories, your eCommerce business can successfully cross-sell or upsell products.
Trends change constantly, and the digital world is no different. You must adapt to one or more of the above trends to improve your eCommerce business strategy and increase sales.