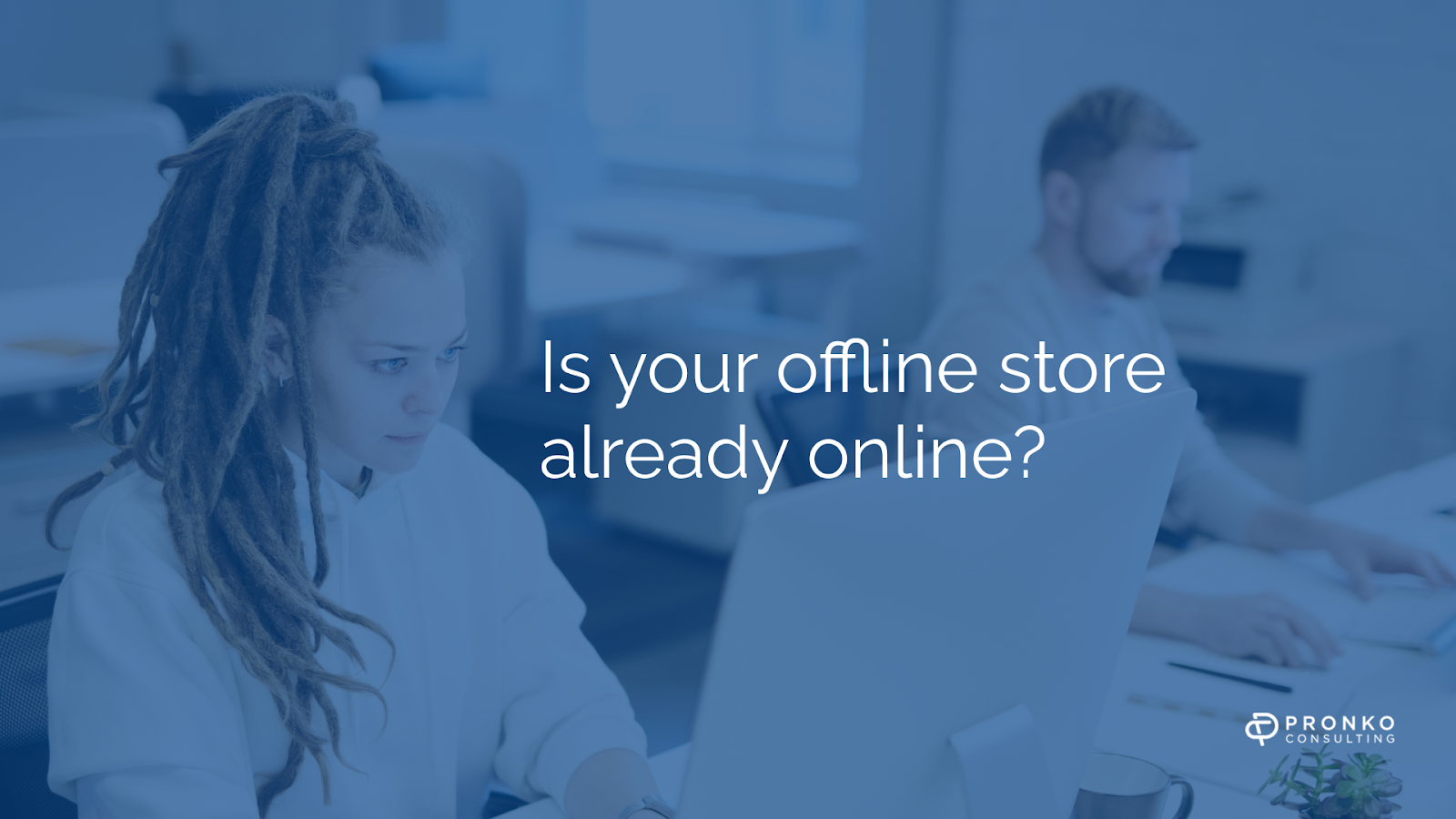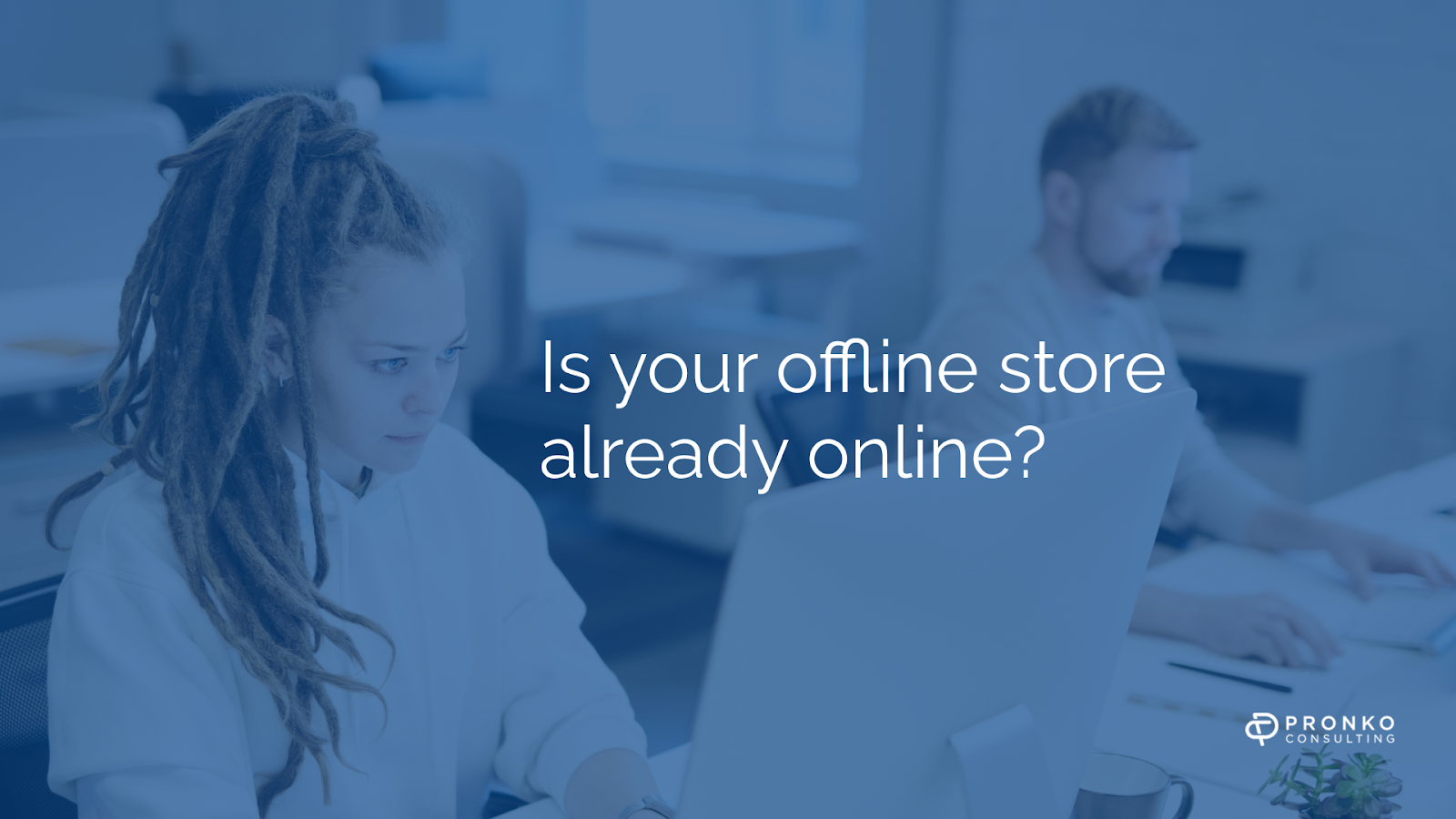 You may have a small store selling goods from your production or reliable suppliers. Do you want to expand your audience and enter online sales? Then this article is for you.
Why trade should go online
Going online opens up new opportunities for any business, particularly for selling goods and services. Let's list the main ones.
First, the transition to the Internet expands the geography of your presence. If an offline store is available only for your city, district, or region, then online, you can get customers who are geographically distant from you.
Secondly, this is another sales channel, which, depending on the specifics of your offer, can be either leading or additional.
Thirdly, your customers can place orders around the clock, increasing your business's sales and profitability. Running a 24-hour offline store is much more complex and almost impossible in most niches.
Fourthly, this is additional advertising to increase your recognition and strengthen your image. Reputation in social networks, exciting solutions in advertising, blogs, and newsletters - all this works for you.
Fifth, online means lower costs: no need to spend money on renting an offline point and salaries of sellers. At the same time, the quality of service will not suffer, and in many cases, it will be higher.
What can get in the way of moving your business online
Now, if not all, most sellers of goods and services have websites and public social networks. But many reasons prevent a company from moving online quickly.
The first group of reasons is psychological. It is both conservatism and unwillingness to change the format: only some are immediately ready to work remotely, reconfigure business processes and adjust the layout of communication with customers (and among the buyers of the outlet, there may be a dedicated audience). Some business owners are skeptical about the remote work of their employees, believing that this format harms productivity. But with the growing popularity of remote work in the wake of the coronavirus pandemic, those fears are slowly fading away. In addition, not all sellers are well versed in the methods of promotion on the Internet - this will have to be learned and trained by staff, possibly hiring new employees.
Another group of reasons preventing the transition to online is related to the technical component. You must make a website, purchase software for organizing business processes, spend budgets on online advertising, manage document flow and databases, and protect trade secrets and personal data. It can be challenging to do this in a short time.
Sometimes the very specifics of the business do not allow going online. For example, a key-making workshop or shoe repair can work offline, but the site is unlikely to expand its audience significantly. Also, many goods cannot be sold online by law. For an alcohol or tobacco store, the site can become an informative addition, but it will no longer be possible to organize the delivery of goods.
The main mistakes when moving online
Only some succeed in moving a business online. We will analyze the main mistakes entrepreneurs make along the way.
Often, sellers of goods and services need to carefully analyze competitors and the target audience in the new conditions. Online and offline specifics may differ.
Also, only some understand the importance of website quality. For a client to want to stay and buy a product, you need good design and usability (including in the mobile version), high-quality content, and a simple mechanism for paying for goods.
In addition, sellers only sometimes strive to automate business processes: from direct sales of goods to accounting and analytics. The same goes for logistics: there are many opportunities, from self-pickup to courier delivery to parcel terminals, but only some pay attention.
And finally, only some business people use all available online promotion channels: online advertising, content marketing, working with opinion leaders, mailing lists, and creating high-quality content.
What you need to do to go online
Create a website
First, a business owner must create a website to go online. You can hire a staff of designers and programmers or turn to freelancers for such services, or you can use the platform to create online stores and your website.
At this stage, you must register a domain, choose a design template, upload products to the site, set up payment and delivery, find suppliers, and consider advertising and promotion on the Internet. Next, we will analyze each of these points in more detail.
Registering a domain
You must select and register a domain name for the online store's website. It is done in one of the following ways. You can connect an existing domain if you have paid for one.
Completing the product catalog
So, we already have a ready-made online store, a paid domain, and a developed design that combines convenience and aesthetic appearance. To start selling, you need to add products from the supplier's assortment to the site through the store's administration panel.
The recent coronavirus pandemic has shown that, in some instances, going online is a way to save a business. But even when offline trading and the service sector are operating, as usual, going online almost always means new customers, new horizons, geographical expansion, and the development of modern business technologies.
Choose the best Magento 2 development services here: https://bit.ly/3Z07GF8