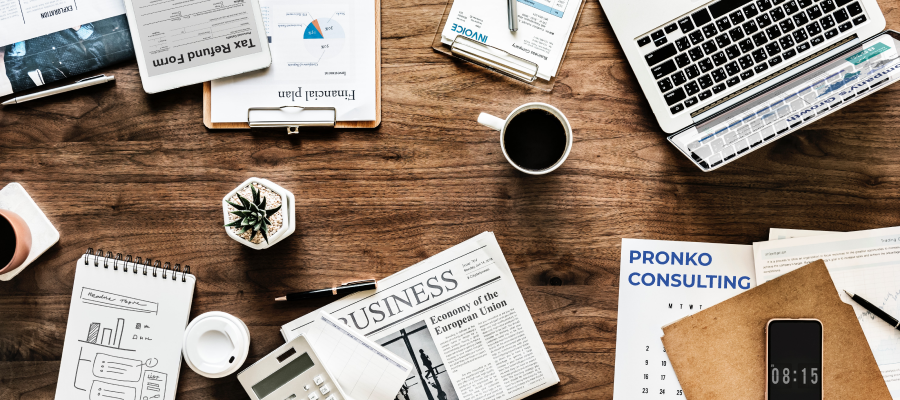 Every e-commerce store needs traffic to get customers and sales. However, the competition is fierce online. You need a solid e-commerce marketing tactics to drive traffic and sales to your business.
E-commerce marketing tactics are promotional tactics that will help to drive traffic to your online store. Not only that, it will also help to convert the traffic into paying customers and retain them for future purchases.
In this article, you will learn how to use 7 e-commerce marketing tactics to generate traffic and more repeat purchases for your business.
Let's get started.
1. Use content marketing
Content marketing is an effective marketing tactic that can drive traffic and sales to your e-commerce store. This is why 88% of marketers use it for their business.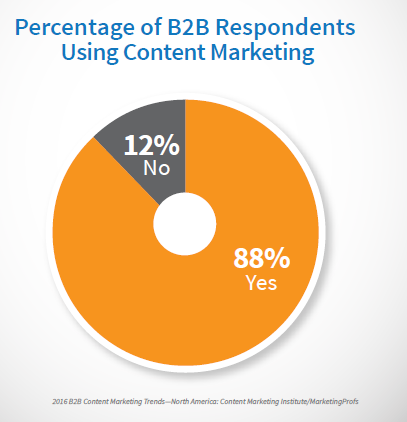 To benefit from content marketing, you need a content strategy for your business. A great content marketing strategy includes:
Knowing who your target audience is: This will help you create useful content that meets their needs.
The content format: There are different content types. They are blog posts, e-books, infographics, videos, webinar, social media content, etc.
The content distribution: This is where you want to promote the content so that your audience can engage with it. Examples include LinkedIn, Facebook, Google+, Twitter, etc.
Content metrics: this involves measuring your content marketing efforts or results.
Following the content marketing strategy above will help you create content that your audience will love to engage with and share. It will drive traffic to your e-commerce store and lead to massive sales.
2. Use Retargeting
While content marketing will help to drive traffic to your website, not all the visitors will buy. A research study revealed that it takes 6 to 8 touch points to generate leads and sales. Therefore, you need to devise a way to bring them back to your website.
An effective strategy you can use is retargeting. It is an effective strategy to bring back the visitors who do not convert at their first visit. In fact, retargeting ads are 76% more likely to be clicked on than a regular old display ad.
The image below shows how retargeting works: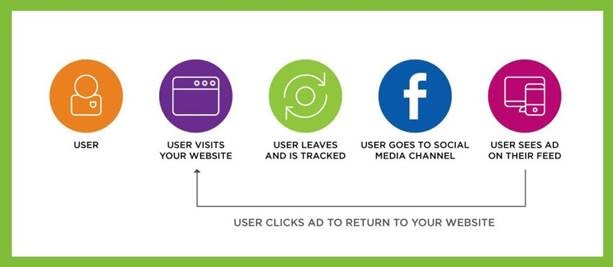 A visitor comes to your website, you track their movement with a pixel installed on your website which follows them to their social media channel (Facebook, LinkedIn, Quora, etc) with your ads. They click and they are brought back to your website.
You can retarget your visitors on Facebook, LinkedIn, Quora, Google AdWords, etc.
Find an example of a retargeting ad below: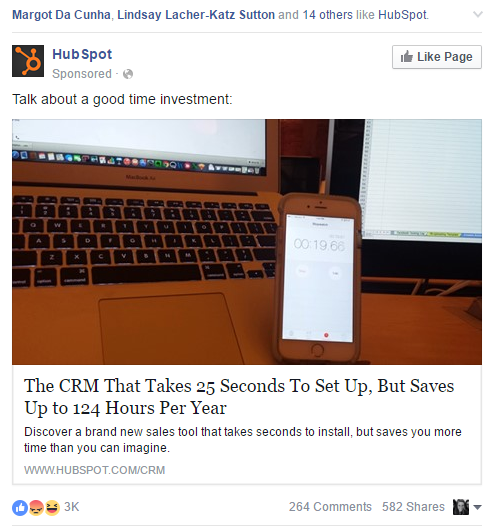 HubSpot used the ad to educate their audience about the ease of setting up their CRM software.
3. Get more email subscribers
Email marketing is one of the best e-commerce marketing tactics you can implement for your store. This is why 54% of marketers rate email as the most effective marketing tactics and 89% said it was their primary channel for lead generation.
The truth is, for every $1 spent on email marketing campaign, you can get as much as $44 on average in ROI.
The reason email marketing is very effective is that it is easy to read that social media posts. Subscribers can easily click the link in their email to read than clicking from social media channels.
You can implement this tactic by using email automation platform like MailChimp, Aweber, GetResponse, etc.
Then use email opt-ins forms to capture your visitors' email address. You can then promote your blog post and newsletters to them.
You can do periodic promotions, exclusive promo codes, free gifts, product tips and company news as appropriate.
4. Add live chat to your online store
Live chats are becoming popular on e-commerce stores. It is an effective way to engage with your site visitors. According to Martech, 51% of customers are more likely to purchase from an e-commerce store with live chat support. Below are more benefits of using live chat on your e-commerce store.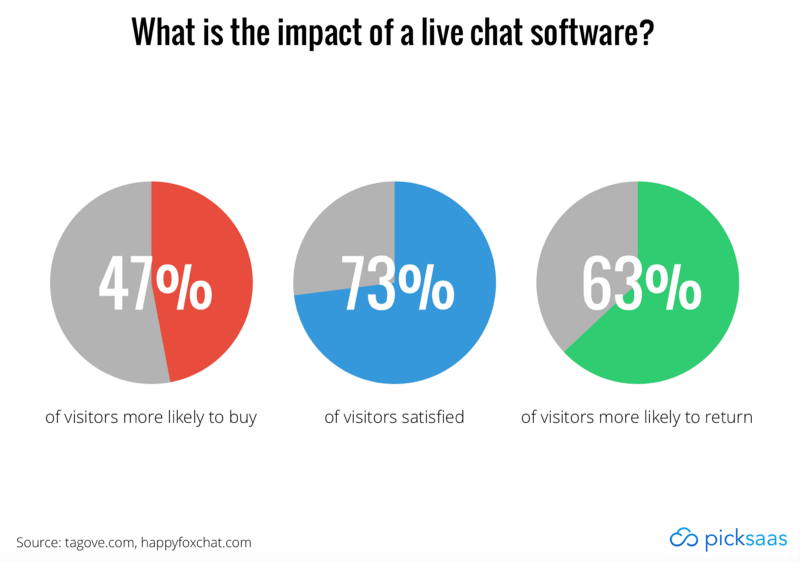 It is an effective tactic to turn your store visitors to repeat customers.
With live chat, you can engage with visitors after they have been on your store for a certain length of time. You can directly chat with them to prompt for questions they might have on your products and address their concerns speedily.
Find an example below: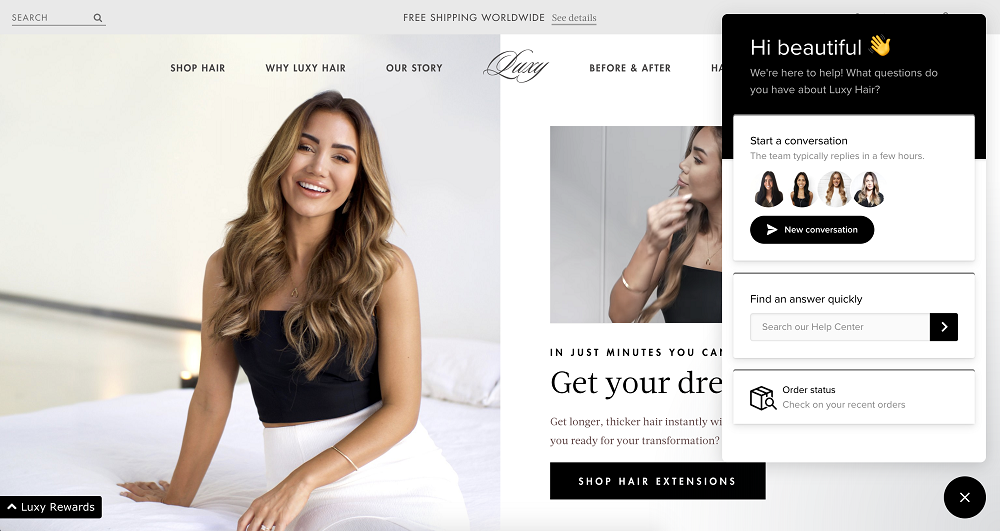 You can use live chats on your product pages, return page, shipping faq pages, etc.
There are so many live chat apps you can use such as LiveChat, Tidio Chat, and LivePerson.
5. Use incentives
Taking care of your existing customers is more valuable and profitable than acquiring new customers. Existing customers account for 22% of a retailer's revenue while making up just 10% of the total customer base. Existing customers also spend 15% more over the period of a year.
This is the reason you need to treat them well so they can always return to your e-commerce store. One way you can do that is by implement customer loyalty program. This involves giving incentives to customers that make purchases. You can give them discounts on products that are expensive or when they purchase a certain number of products, free shipping, coupon codes, etc.
Incentives help to keep your customers coming back to purchase more from you.
Conclusion
Above are five solid e-commerce marketing tactics you can implement for your small business. You can pick the one you are most comfortable with and try it out. They are tested and tried tactics that work for all businesses.