Compatibility:
Magento Open Source 2.1.x - 2.3.x
Magento Commerce 2.1.x - 2.3.x
Magento Commerce Cloud 2.1.x - 2.3.x
Realex Payments extension enables integration between your Magento 2 store and Global Payments. The only native extension from the Magento Experts, former core Magento developers. The extension supports all types of integrations with Global Payments and provides PCI compliant (SAQ-A) and secure experience.
Hosted Payment Page and built-in payment form
All credit and debit card support
Fraud Management CVN, 3DSecure, AVS and Amex SafeKey
Comprehensive Order Management
Dynamic Currency Conversion
Secure Tokenization support
The version for Magento 2 Commerce and Magento 2 Cloud comes with:
Priority Support
Personal Assistance
Product Consultancy
License Information
A license entitles you to 1 year of updates and support from the date of purchase. But you can use this plugin as long as you wish. The license is for support and updates.
About Global Payments
Global Payments with its European branch, Realex Payments, is a provider of payment solutions and services for eCommerce businesses.
With our Global/Realex Payments extension, you can accept payments online in your Magento 2 web store. This is one of the best in its class payment integration carefully implemented and tested by Developers specializing in Magento 2 (experts in payment integrations). The Global/Realex Payments extension allows your customers to pay without interrupting the checkout user journey of a website. It also supports MOTO orders placed directly from the Magento Admin panel. We are releasing new features and improvements regularly to ensure the best possible set of payment functionality.
The Global/Realex Payments module connects your eCommerce website with the the Realex Payment gateway. This integration uses the Realex gateway API (PCI SAQ A-EP) which gives you, the merchant, full control of the customer's payment experience. The extension also provides a Hosted Payments Page solution (PCI SAQ A) to enhance your website's security.
Stores that use Realex Payments for Magento 2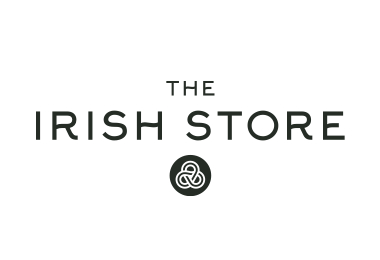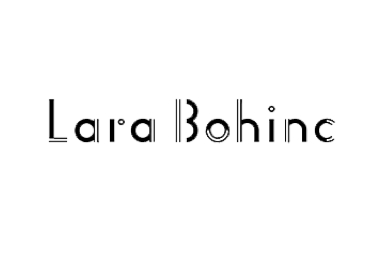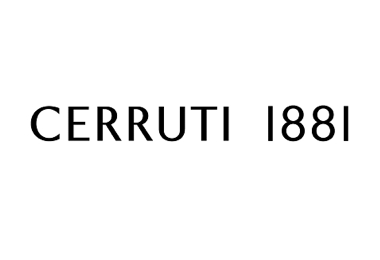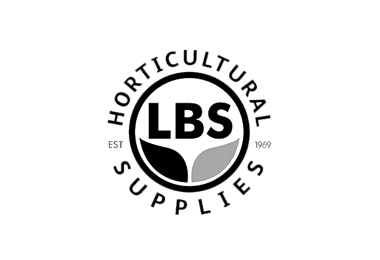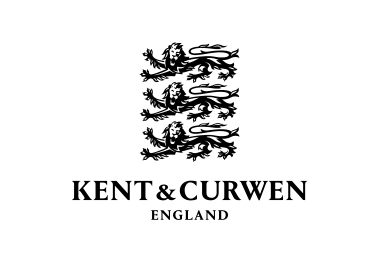 Account
In order to use Realex Payments extension you'll need a Global Payments account. You can sign up for a free test account on Global Payments website.
Small & Medium Business All-in-one solution: £25 per month, 1.75% + 12p per transaction.
Features list
Support of the following credit and debit cards: Visa, Visa Debit, American Express, MasterCard, Discover, 3V Visa, Diners, Maestro International, Switch/Solo Multi-store.

Multi-currency and multi-account support.

Transaction management from the Magento Admin panel. Choose between Authorize and Capture payments (the customer's payment will be immediately captured) or Authorize Only online payments (in case additional stock or payment verifications should be performed).

Support of partial Invoices (also known as Multi Settlement) and partial Credit Memos (Refunds).

Support of order creation and payment capturing from the Magento Admin panel through Realex Payments, also known as Mail Orders/Telephone Orders (MOTO).

Selection between a Hosted Payment Page and an in-built payment form.

Transaction Authorization information on the Order View Page. The additional validation options allow the store owner to see the result of Address, CVN and Postcode entry by the customer immediately.

Transaction management and reporting on a single page, report export in CSV and Excel formats in just a few clicks.

Fraud management mechanisms including CVN, 3DSecure, AVS and Amex SafeKey.

Dynamic Currency Conversion.

Secure tokenization support.

Comprehensive error validation allowing the system to notify the merchant of any data errors or payment amount issues while sending the payment transaction.
Remote Integration (API)
The Remote Integration API option allows to fully control a look and feel as well as user experience on a website. The extension renders a payment form on a Checkout page, which is fully customizable to your business needs.
Hosted Payment Page
With the Hosted Payment Page option, the payment is processed by a secure Global Payments server that forwards the payment details to the financial institution for approval and returns the result to the Checkout page of your web store.
Card Storage
One-click payments increase conversion rates of any eCommerce website. Card Storage provides access to a customer to use and store credit card details during Checkout. Card Storage uses Vault Magento 2 functionality which allows to store token and store credit card information on Realex Payments Level 1 PCI Compliant servers (Credit Card details aren't stored in Magento 2).
Fraud Management
The Fraud Management feature allows the merchant to pass, hold or block transactions that are suspected of fraud. When Fraud Management is enabled, a set of fraud filters are activated that check each transaction.
Realex Settlement report
With our Global Payments extension, the merchant can manage payment transactions via the Magento Admin panel. A transaction can be processed as Settled, Refunded or Void.
The settled transactions can be found in the Realex Settlement Report that is available user Reports → Sales → Realex Settlement.
Transaction Management
Transaction Management gives full control to a merchant over the status of payment transactions allowing them to send for settle, refund, and void quickly and easily from Magento Admin. Comprehensive error validation allows the system to notify the merchant of any data errors or payment amount issues while sending payment transaction.
Quality
From a quality perspective, the Realex Payments integration is unique in that it was built by Developers specializing in Magento 2. This means you can rest assured that the complies with all Magento Coding Standards and best practices. Additionally, it ships with automated unit tests and has been carefully tested on all Magento 2.x versions.
Merchants
Realex Payments extension allows Merchants to fully manage the order life-cycle from the Magento Admin. The module enables a mobile checkout payment experience PCI Compliant (PCI SAQ A and PCI SAQ A-EP) website. Sensitive customer data is never stored and passed to the Magento Application. All successful payments transactions are available from Magento Admin.  
Customers
GlobalPayments extension provides a seamless shopping experience. It allows a customer to pay using his/her favorite credit card securely once he/she decided to purchase a product on a website.
What's Included
100% open source code
User and Installation Guide document
12 months free bug fixes and upgrades
24/7 free support
License Type: Single site license + Development site
Support
The Global Payments module for Magento 2 comes with a support period. All support requests will be reviewed within 24 hours.
You can find the list of module updates, functionality improvements, new features, and bug fixes in the Release Notes. If you have any suggestions for additional features or improvements, please share, and we will review and discuss them.
Please send all support requests and suggestions to support@pronkoconsulting.com.
Release Notes
Version 2.3.1
released July 23, 2019
Added GBP to the list of default currencies
Fixed issue with an order status "pending_payment" does not change after the successful transaction with Hosted Payment Page
Updated PHPUnit library to the 6.5 version
Added Integration Tests
Fixed Unit Tests
Fixed Magento Coding Standards
Version 2.3.0
released February 6, 2019
Added Magento 2.3 support
Fixed the dependency issue when running composer install for Realex Payments 2.2.1 release
Fixed "Place order" button become unavailable when user trying to Place order after "Payment Details" popup was closed on payment page
Version 2.2.2
released January 5, 2019
Fixed 508 error is displayed in "Payment Details" popup on Checkout page if currency is not default
Version 2.2.1
released November 6, 2018
Added Uninstall script
Added frontend JavaScript component implementation
Added notice message to the Configuration
Fixed incorrect fraud response fields data in an Order Transaction
Version 2.2.0
released September 10, 2018
Added Global Payment re-branding changes
Added AVS result on the Order View Page
Added User will see a notice message when Global Payments account settings are missing
Added Updated "Credit Card" labels to be "Card" only
Fixed Decoding failed error in the zendframework1/library/Zend/Json.php class
Fixed Loading mask is not removed when HPP popup is closed
Fixed Resizing issue in the HPP popup
Fixed The disabled Place Order button when the HPP popup is closed by an user
Fixed Change of the order status to "Suspected fraud" Fraud Management is disabled
Fixed JavaScript error in the browser console when the resize function is triggered by an event
Version 2.1.11
released June 28, 2018
Fixed the error with circular dependency when a user is redirected from HPP back to the website
Updated Copyright header
Added User Guide link for the configuration settings
Version 2.1.10
released December 1, 2017
Added AVS support for Shipping and Billing addresses
Fixed Notified note is set for pending payment status when order is just initialized
Fixed Order confirmation email is not sent when payment is confirmed via Hosted Payment Page
Version 2.1.9
released November 18, 2017
Fixed invalid card error message is shown when the card number is valid (Remote Integration)
Version 2.1.8
released November 15, 2017
Fixed missing Remote Integration form on Checkout Payment page (affects only version 2.1.7)
Version 2.1.7
released November 2, 2017
Fixed form validation with incorrect field focus
Fixed CVV tooltip visibility for mobile devices
Fixed an empty HPP popup when credentials aren't configured in Magento Admin
Fixed expiration date fields are shifted when submitting the form with incorrect