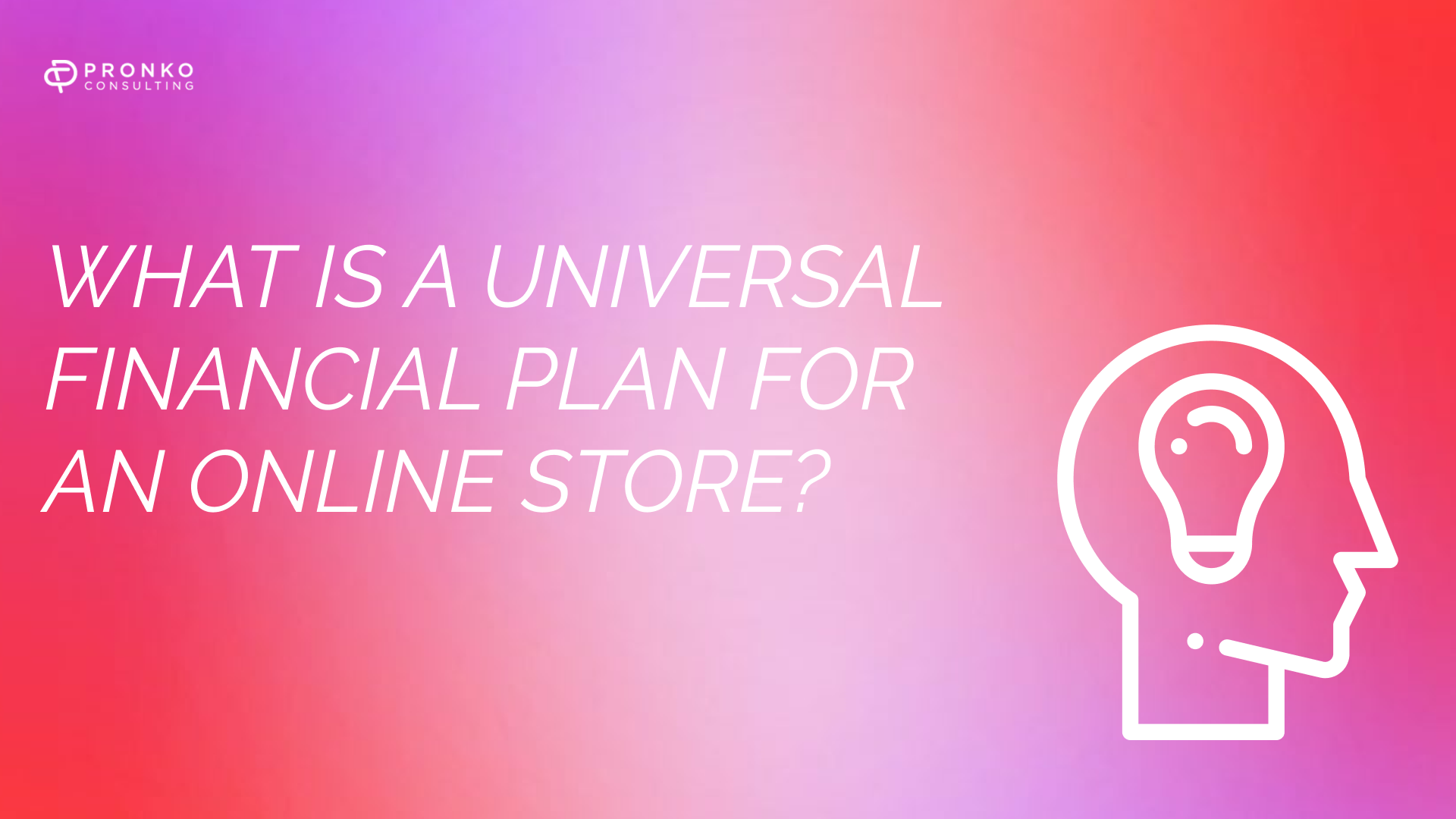 The financial plan of the store is built even before the start of the business. Beginning business people often take into account only costs and potential profits. But this is not the only thing to consider. Let's talk about the preparation of financial plans and explain why there is no universal recipe for their practice.
Why do you need to make a financial plan?
A financial plan is necessary to understand how your online store will work, whether it will pay off, where it is worth looking for funds at the initial stage, and, subsequently, why a particular business is needed (to make a profit, to introduce the audience to a product or brand). The desire to make money and outperform competitors is often not enough.
What should be in the financial plan
An online store's financial plan should consider all financial flows. First, you need to designate the start-up capital and understand what expenses will be in the first place. It may be the registration of an enterprise, the development of a website, the equipment of offices and warehouses (if needed), advertising, or the purchase or production of the first batches of goods.
Then it would help if you made a plan of income and expenses for the coming months. You may be self-employed now and then, looking to expand your staff and pay people salaries, or you may need an expansion loan. No one is insured from fines, price increases for renting premises, or product consumables. It is also essential to consider.
Then you need to calculate the income and understand at what margin you intend to sell the goods. Subtract the expenses and get the expected profit. There is no need to wait for super-profits in the first year: if you managed to recoup your investments, it's already good.
Learn more: How to allow your customers to finish the purchase on your Magento 2 website securely?
Why the financial plan will not be universal
It is essential to carefully consider an online store's financial plan to understand whether your business will bring profit (and refuse to create it if the risk of loss is too significant). However, there is no one size fits all business plan. Someone needs offices and warehouses, keeps records, and stores goods without leaving home. Someone produces goods with their own hands, and someone interacts with suppliers. Some niches are tied to other countries, and business prospects depend on the political situation and interstate relations, while for others, this risk factor is absent. Some goods are bought constantly; for some, there is a seasonal demand, and some products are generally piece-by-piece.
Risks and possible problems should be considered and understood exactly how they must be dealt with. These can be global factors (for example, political or economic), issues with the site, reviews, suppliers, and delivery.
An online store financial plan helps you understand your growth strategy and ​​your business's operation. By compiling it, you will know what you need to do and in what order: this is how you move from an abstract idea to practice.