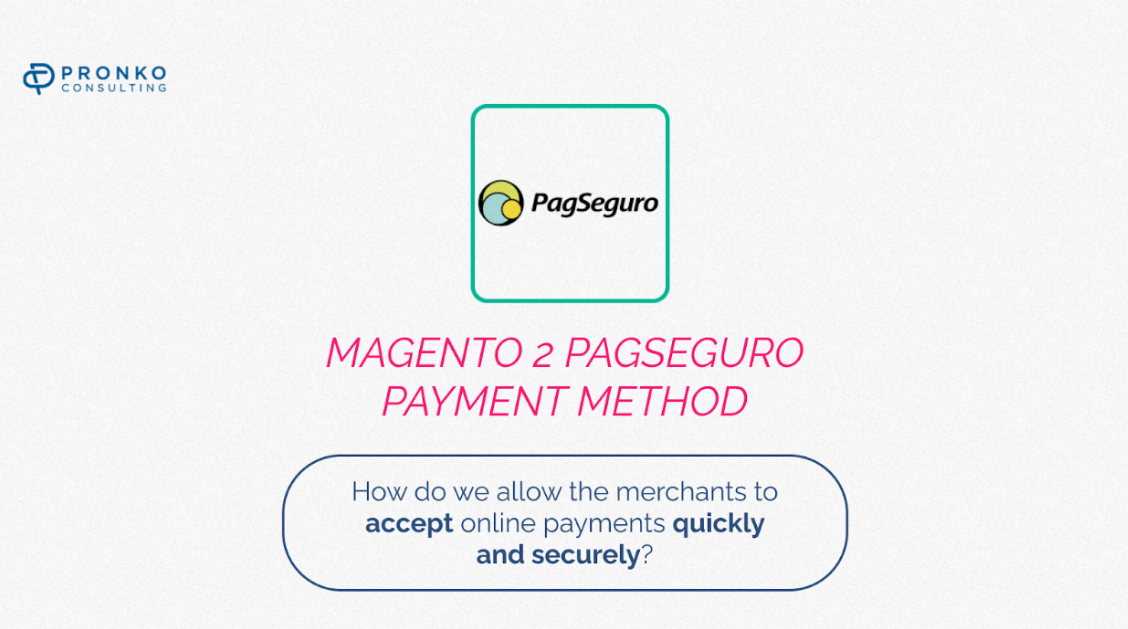 What does the module allow?
The PagSeguro Payment module for Magento 2 web store allows the merchants to accept online payments quickly and securely. This extension is one of the best-in-class payment integrations professionally implemented and tested by developers specializing in building payment modules for Magento 2. The PagSeguro module for Magento 2 allows customers to pay without interrupting their checkout journey on your website.
Redirect and Lightbox Payment Experience

Advanced Payment Management from Magento Admin

Transaction Notification support

Installments support
We are regularly releasing new features and improvements to ensure that the module offers the best functionality and creates excellent customer experiences.
This integration uses the PagSeguro Payment API (PCI SAQ A) with redirect and lightbox support.
PagSeguro is a Brazilian gateway that also processes foreign transactions. With this extension, your Magento 2 website can offer PagSeguro as one of the payment methods. For safety, all financial transactions are conducted within the secure environment of PagSeguro, so you do not need to purchase an SSL certificate.
What features does the module have?

The PagSeguro Payment module for Magento 2 supports all the necessary features allowing you to accept and manage online payments with PagSeguro Payment. Notably, the extension supports the following features:
Fully PCI Level 1-compliant payment integration

Lightbox support with seamless user experience

Redirect support for the more secure experience

Support of the following credit and debit cards: Visa, Mastercard, Diners, Amex, Hipercard, Aura, Elo, PLENOCard, PersonalCard, Brasilcard, FORTBRASIL, CARDBAN, VALECARD, and Cabal

Multi-store, multi-currency and multi-account support

Flexible and powerful PagSeguro payment configuration

English and Portuguese language packs
The PagSeguro Payment module for Magento 2 comes with a support period. All support requests will be reviewed within 24 hours, and all future module updates and bug fixes are included. We inspect and discuss all additional feature requests.
Please email us with any queries: support@pronkoconsulting.com.