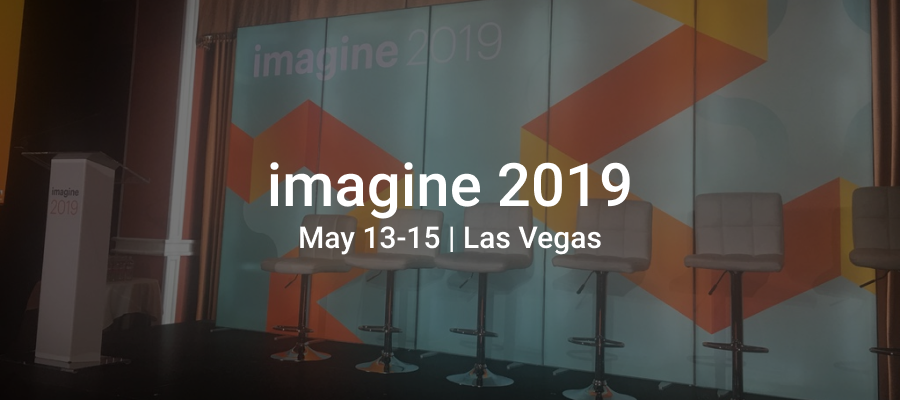 Another year has gone by, and again we are getting ready for Magento Imagine. Max Pronko, our CEO, had the pleasure of attending this major Magento event in 2017 and 2018 bringing heaps of new knowledge, dozens of new connections and lots of impressions. We are sure that Imagine 2019 which takes place in Las Vegas on May 13-15 will be no less exciting.
What's so special about Magento Imagine? It is a colorful roller-coaster of knowledge exchange sessions, labs, games, socializing, discussions, and various events. Most of all, Magento Imagine is fun and it is a great chance to get together with hundreds of Magento experts from all over the globe.
Magento Imagine attracts all sorts of professionals working with this eCommerce technology - merchants, developers, service providers, and consultants. They all come together to share insights, exchange news, and best practices, join forces in Magento education and, basically, enjoy this time spent with hundreds of like-minded people.
While Magento Imagine is a grand eCommerce event packed with panel discussions, product presentations, special sessions on various Magento-related topics, it maintains a healthy balance of work and fun. Watch Max's video from Magento Imagine 2018 to get an idea:
Magento Imagine has something for everyone. If you are a developer, merchant, or representative of an educational agency, you will definitely find lots of events concerning your field of interests. Browse the agenda of Magento Imagine 2019 to see what the organizers have prepared this time.
In addition to getting tons of priceless new knowledge and experience, you are bound to meet interesting people. All such events are mostly about people, both among the audience and organizers and at the speaker's stands. This year, the list of speakers is rather impressive with the names of representatives of Adobe, PayPal, Google and, of course, Magento, an Adobe company, itself. The workshops, presentations, and discussion sessions are going to be rich with insights and new technology announcements.
However, Magento Imagine is not only about work. The event program is balanced with lots of fun activities, such as races, parties and yoga classes. You will not be bored, and team activities will help you get to know your new friends better.
Join our lead developer, Max Pronko, at this great Magento event in Las Vegas on May 13-15, 2019. If this is the first time you are attending Magento Imagine, browse Max's YouTube channel for more videos of his visits to these events in the past years to get the spirit. For Ukrainian and Russian-speaking colleagues, Max has a Russian-language channel where he also shares his Magento knowledge and event experiences. See you in Las Vegas!