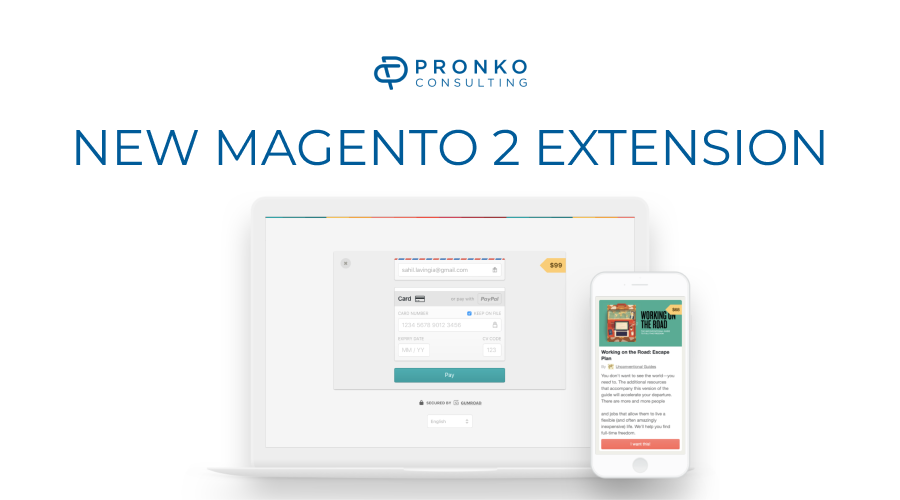 We are glad to announce the release of the Gumroad Widget extension for Magento 2. The extension is a rocket opportunity to have a seamless experience for buyers on Magento 2 website.
Gumroad Widget is a service offered by Gumroad. Gumroad is an e-commerce startup founded in 2012. It is designed for marketers and business owners to help in selling their products and services on their websites. It is easy to use and visually appealing. Gumroad is in use by 2,600+ customers.
Gumroad Widget extension offers a payment system, a checkout process, a product delivery, and a customer email management system.
Magento is one of the best e-commerce platform available online. It is an open-source technology, scalable, and is suitable for both big and small businesses. Magento has a market share of about 30% in 2016. Over 250,000 business owners are using it as their e-commerce platform. BuiltWith.com also revealed that Magento powers 28% of websites across the internet and 16% of the top one million websites.
Gumroad Widget Extension for Magento 2
Gumroad Widget extension for Magento 2 is easy to use and easy for customers to make purchases. Instead of going through the checkout process, the Gumroad Widget can be added to any page and a pop-up will be opened without redirecting to a checkout buyer will buy a product.
The Gumroad Widget extension for Magento 2 will help you to:
Sell easily
The Gumroad Widget extension makes it easy for you to sell your products or services. It helps you to keep your customers on your website and take control of your business instead of sending them to different platforms.
Refund easily
Gumroad makes refund easy. All you need is a few clicks, and it is done.
Use easily
The extension is easy to use. After installing the extension for the widgets, all you need is to add information to the Gumroad Widget. You need no knowledge of HTML or JavaScript.
If you have any questions regarding this extension or need assistance in installing and configuring it, contact us for professional advice.
Download the installation package together with detailed instructions from our website. If you have any questions or need assistance, do not hesitate to contact us!