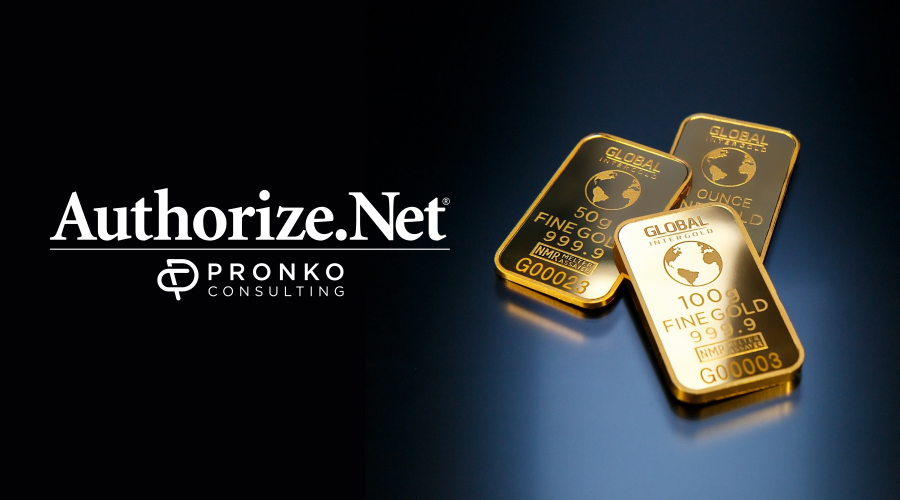 We are excited to announce another extension to add to our line of payment methods that can be integrated into your Magento 2 web stores - Authorize.NET. A subsidiary of Visa, Authorize.NET leverages all advanced payment features supported by this financial service corporation providing a reliable and secure payment gateway for your web store. With Authorize.NET, you are getting direct integration with a global payment system with the possibility of accepting all major credit and debit cards and electronic checks.
What is especially important about this extension release is that it comes with the updated verification mechanism that Authorize.NET announced just recently. All previous versions of this payment gateway used MD5 hash for verification that is being discontinued and replaced with SHA-512. All current users of Authorize.NET have been instructed to install a patch in their Magento 2 stores, otherwise, payments via Authorize.NET will not be possible.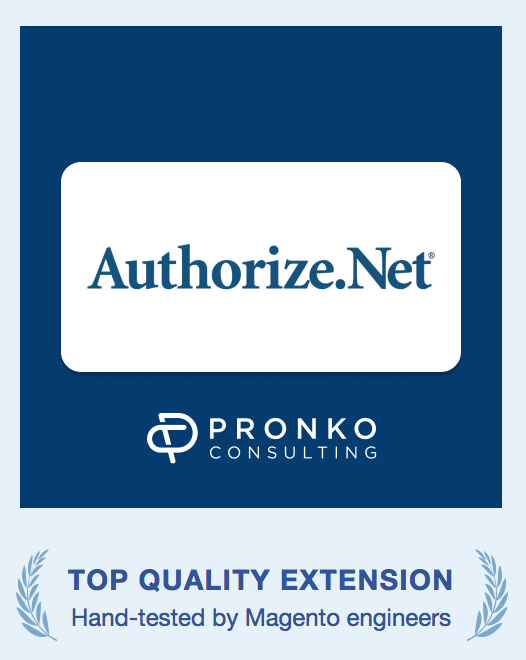 We at Pronko Consulting have built our extension taking into account this major update and made sure that our product includes the new verification mechanism. Thus, when you install the Authorize.NET extension of Pronko Consulting you are getting a working payment gateway with no patches required!
Main Features
In addition to the SHA-512 support, our Authorize.NET extension comes with a number of useful features turning it into an effective, secure and highly configurable payment gateway.
Support of the latest Magento 2 versions
The Authorize.NET extension is compatible with Magento Open Source 2.1, 2.2 and 2.3 and Magento Commerce 2.1, 2.2 and 2.3. For you as the merchant, this means that no matter which of the Magento core product variations you have selected to build your web store, the Authorize.NET extension will work with it.
Configuration options
Our extension provides broad configuration opportunities allowing to set up your web store payment gateway in accordance with your business goals. You can select the accepted currencies and credit card types, choose the allowed payment countries, enable the verification mechanism, limit transaction amounts if necessary.
User-friendly checkout page
The Authorize.NET extension provides a secure payment method and creates a positive customer experience with an intuitive checkout flow. A one-step checkout with the ability to modify the billing address details before submitting the order can increase the conversion rate and reduce cart abandonment.
Install the new Authorize.NET extension now
By choosing the new Authorize.NET payment extension by Pronko Consulting, you are ensuring the effective performance of your payment gateway working in accordance with the latest updates by the service provider. You are getting a fully functioning payment service with no need for any additional patches or updates.
Download the installation package together with detailed instructions from our website. If you have any questions or need assistance, do not hesitate to contact us!