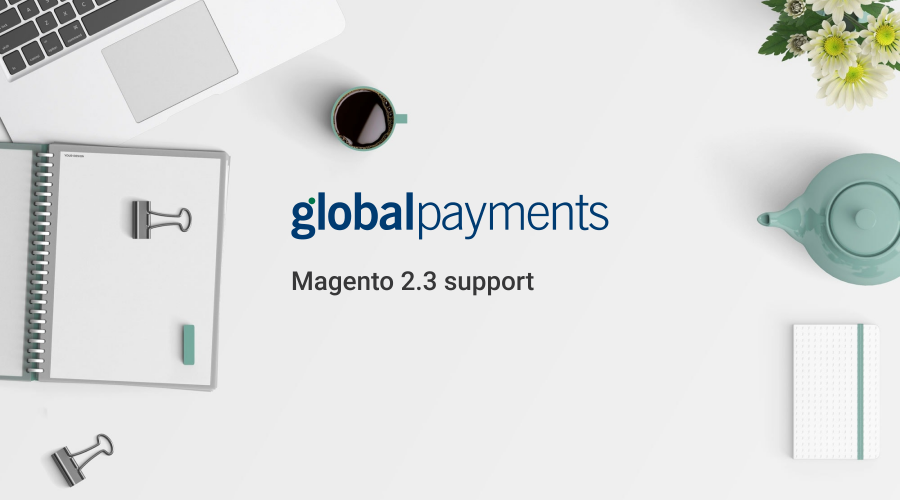 We are happy to announce the release of one more product in the line of our Magento extensions - Global Payments extension with Magento 2.3 support. Realex Payments is a European division of Global Payments, a payment service provider allowing eCommerce businesses to accept payments directly in their web and mobile applications.
The Global Payments extension developed by Pronko Consulting supports Magento Open Source 2.3 and Magento Commerce 2.3 enabling smooth integration of the payment service in an eCommerce platform built using the latest version of Magento.
Features
Below is a brief summary of the Global Payments extension features that you are going to get when you install the extension in your website.
Hosted Payment Page and built-in payment form
The Global Payments extension allows configuring the checkout process either with the payment form embedded in your web page or with redirecting to a secure Realex payment server. This option provides higher flexibility in designing the user flow without compromising the payment security.

Support of all major credit and debit cards and the ability to store payment details
With the new extension, your online store will be able to accept all major credit and debit cards. For regular customers, the Global Payments extension provides the option of storing their credit card details to automatically populate the payment form during the next purchase. The storage is protected with advanced security mechanisms guaranteeing the safety of credit card details. The extension is enabled with tokenized card storage creating an additional layer of security.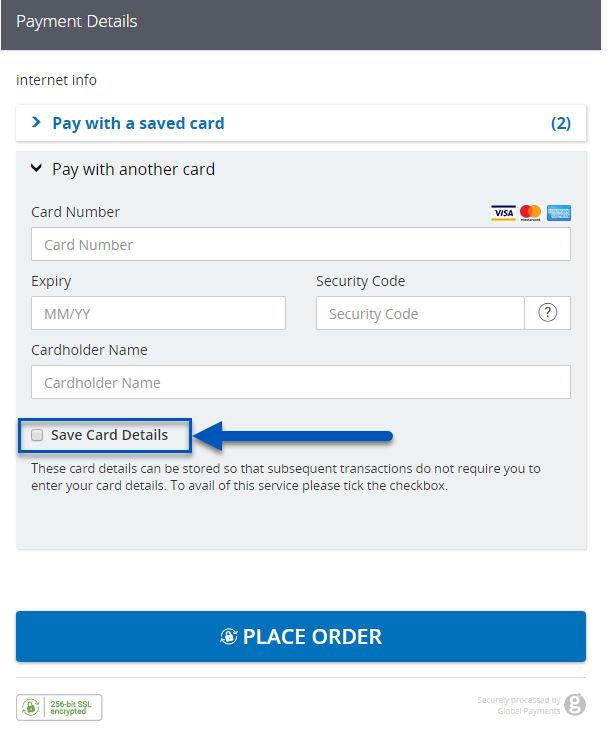 Fraud prevention
The extension offers a comprehensive fraud prevention mechanism including 30+ configurable rules. Among others, the fraud prevention configuration includes such features as CVN, 3DSecure, AVS and Amex SafeKey.
Dynamic Currency conversion
Our Global Payments extension is an optimal solution for online stores operating internationally, as it includes an integrated currency conversion mechanism. This way, you can accept payments in multiple currencies.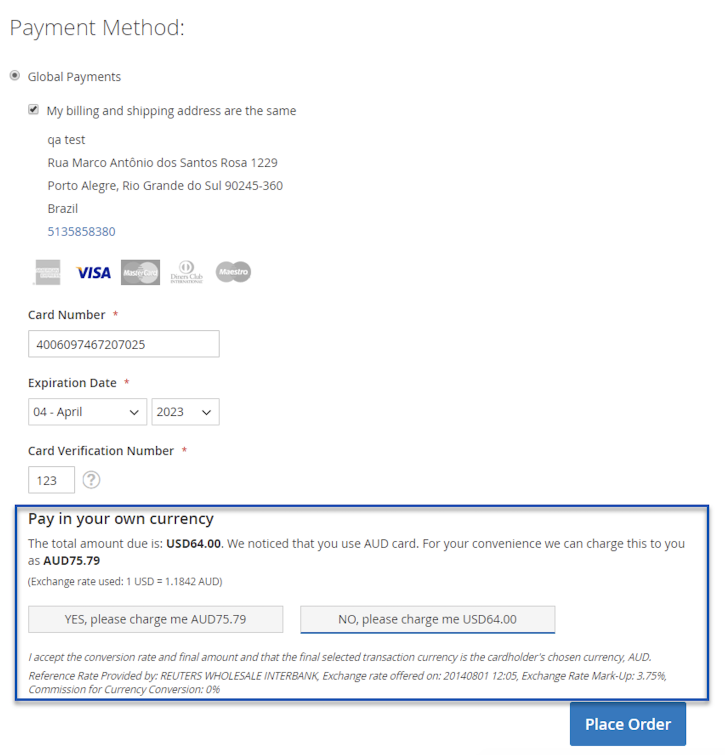 he currency conversion feature is enabled through Global Payments Dynamic Currency Conversion, a Magento 2 extension allowing the customer to choose whether to pay in their local currency or the online store currency. With this feature, customer can benefit from choosing a better exchange rate.
Install Magento 2.3 Global Payments extension now
The installation of the latest version of the Global Payments extension will bring all the advanced features included in its functionality and provides enhanced security and configuration flexibility. You can download the extension together with the installation guide from our website.
Should you have any questions or need assistance in installing the new Global Payments extension, feel free to contact us!