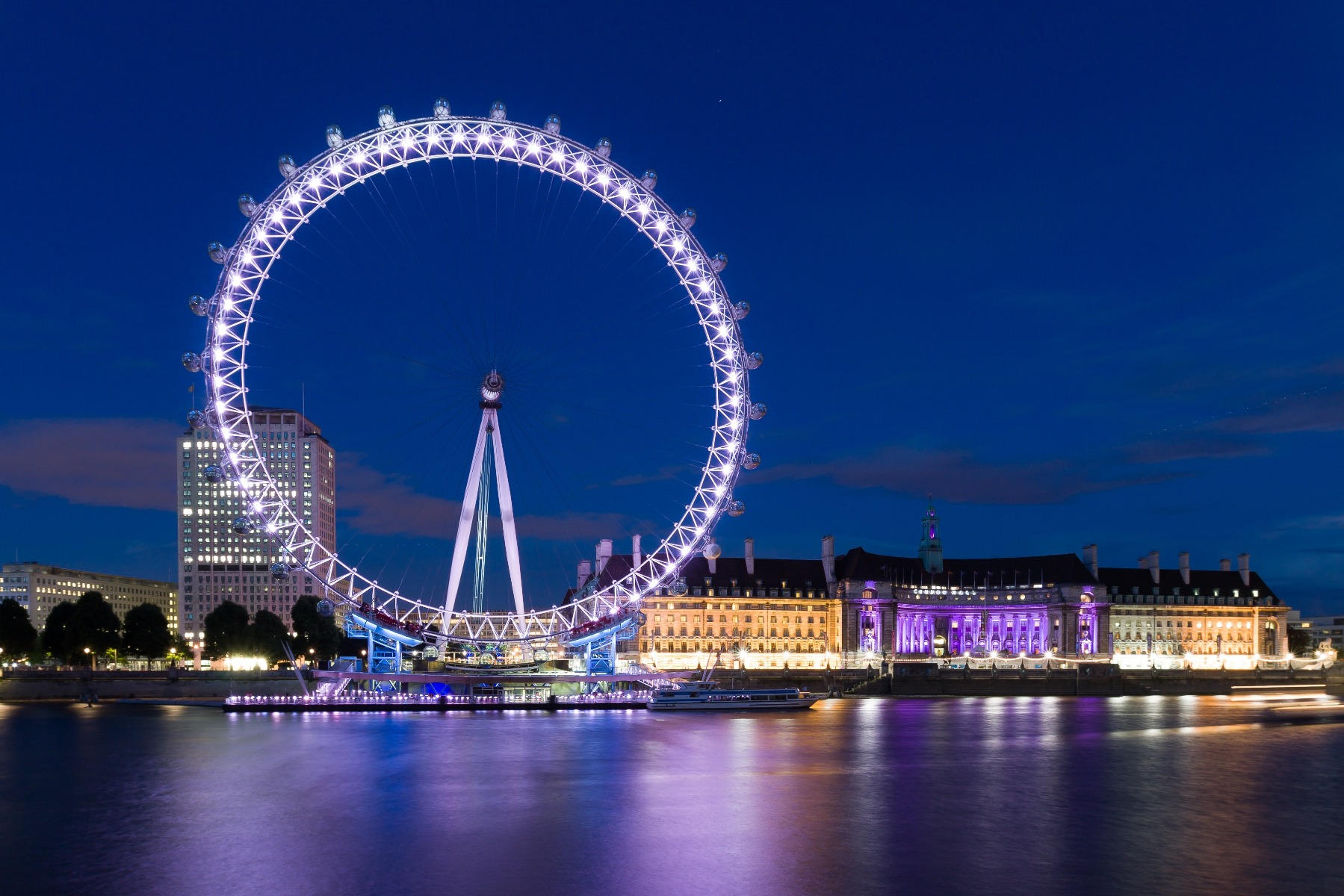 When we plan our live trainings, we keep in mind that quite a number of our attendees are young developers wanting to learn the basics of building eCommerce platforms with Magento 2. Thus, we try to arrange the schedule and venue so that the trip can be as practical and affordable as possible.
In fact, training does not need to be expensive at all. For our guests, we have put together a couple of useful tips that may help them reduce the cost of the training.
Accommodation
Our Magento 2 Developer Training will be held at Lancaster Gate Hotel on February 27-28, 2019. The hotel is right next to Hyde Park, and we have found several hotels nearby that you can consider for your stay.
Atlas Studio Rooms - € 158 for 2 nights
Elysee Hotel - € 159 for 2 nights
Rhodes Hotel - € 150 for 2 nights
We list prices for a single room, but you can always book a twin room and share it with a friend or colleague. Twin rooms are usually more practical than single ones. Besides, many hotels include breakfast in the room price.
Transportation
Lancaster Gate Hotel is located very close to four underground stations - by the way, did you know that the London underground is called the Tube? Well, the Tube is going to take you right from the Heathrow airport to Queensway Station which is the closest to Lancaster Gate Hotel. The underground fare is about £6.
Alternatively, you can take an express from Heathrow to Paddington station that is about 20 minutes walk from the hotel. The fare is going to be about £25. A bit more expensive than the Tube, but takes only 20 minutes.
If you arrive to a different airport, you can still use the network of London trains and underground to get to our venue easily and comfortably. Plan your journey beforehand using the Transport for London website where you can find the available routes and calculate the fares.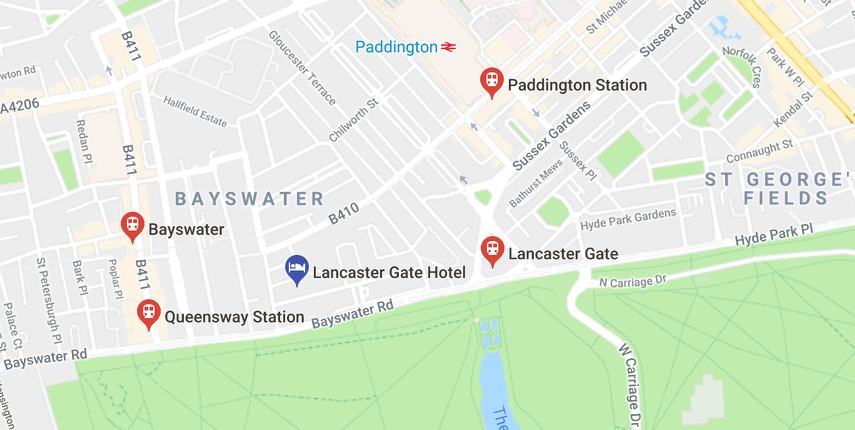 If you prefer traveling by taxi, the fare will depend on the distance as well as the time of the day. Check the taxi fares on the Transport for London website where you can also find additional information on payment options, extra charges, and basic rules. Of course, if you travel together with friends or colleagues, sharing a ride will be practical.
Places of interest nearby
Our training ends at 5 pm leaving you enough time to enjoy the sights in the vicinity. You can walk across Hyde Park with its Albert Memorial and Princess Diana Memorial Fountain coming right to the Buckingham Palace at the opposite edge of the park. Walk a bit further to Westminster with the famous Westminster Abbey and the Big Ben. In fact, you will not need any special transportation to get to the very heart of London and admire its legendary buildings and monuments.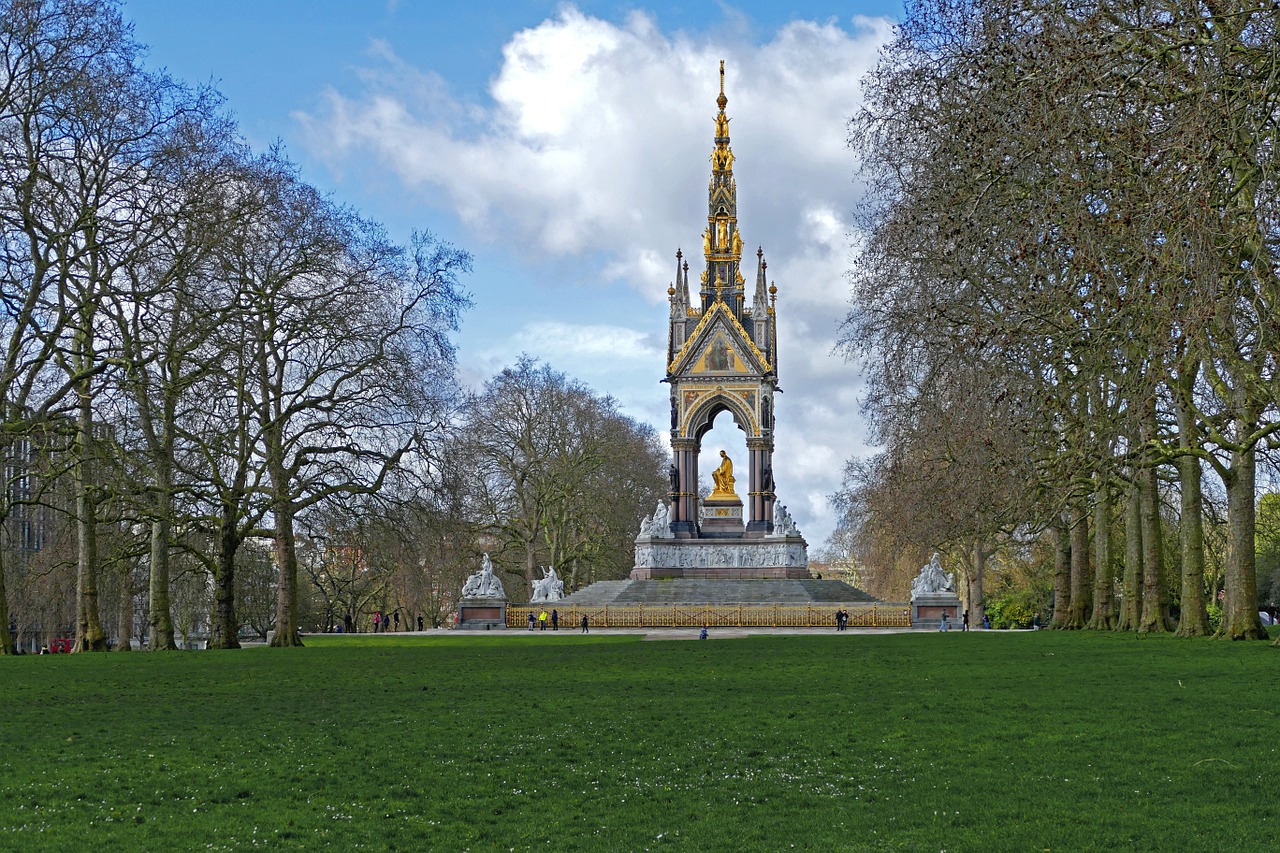 Dining
The Hyde Park area is densely packed with restaurants offering all sorts of cuisine - from British, French and generally European to Japanese and American. Browse the recommendations on TripAdvisor to see what other travellers have to say about their experience. You will definitely find something to fit both your taste and your budget.
Here, we would like to remind that we include lunch and coffee breaks in the training price.
We are looking forward to meeting you at our Magento 2 Developer Training in London at 9:00 am on February 27, 2019. You are going to have a great time learning new development techniques and enjoying one of the most beautiful cities on the globe. If you have not secured your seat at the training, do it now.