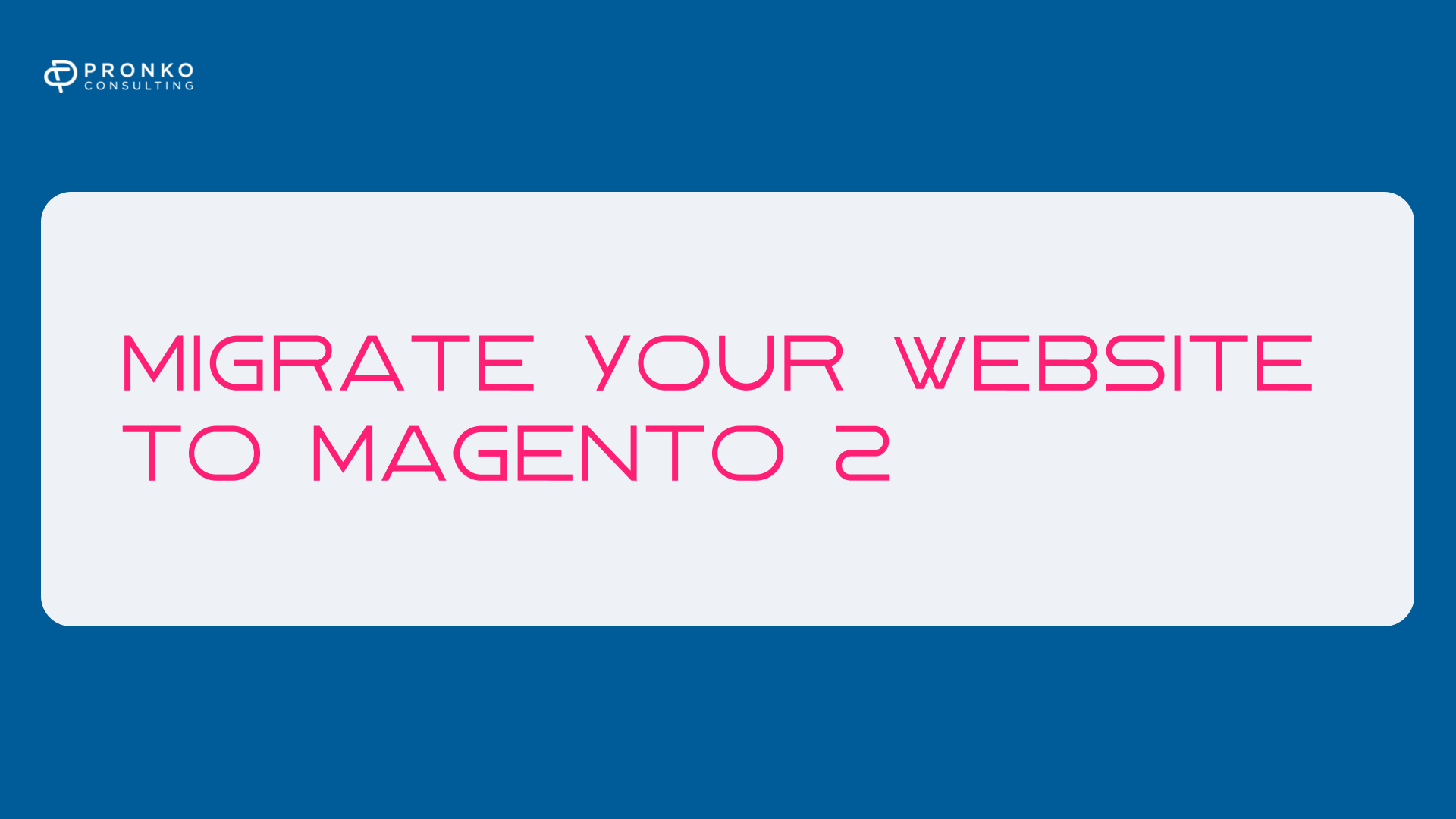 Tracking the lead time of migration is one of the critical requirements for a successful transition to a new platform. This factor does not play an essential role for small eCommerce sites as for large projects.
Therefore, in the case of large websites, the migration process, on average, can take from several to ten months.
It is worth considering that, at the same time, you do not have to go offline for such a long time. The longest stage of the transition to a new platform is creating a backup copy of the database. After that, it is necessary to include a balancing phase, which in turn requires introducing an offline degree.
It is also essential to introduce restrictions on operations that should not be carried out during the migration period.
Exporting the contents of a database is a rather lengthy process, however, just like importing this content into a Magento 2 database. The current structure of Magento 2 allows direct data transfer from one database to another.
Usually, information about what data should be transferred from the Magento 1 database to the Magento 2 database is embedded in the corresponding configuration file. However, official support for this feature became available only in the latest versions of Magento 1, and earlier versions require manual configuration file corrections.
Why do you need to migrate?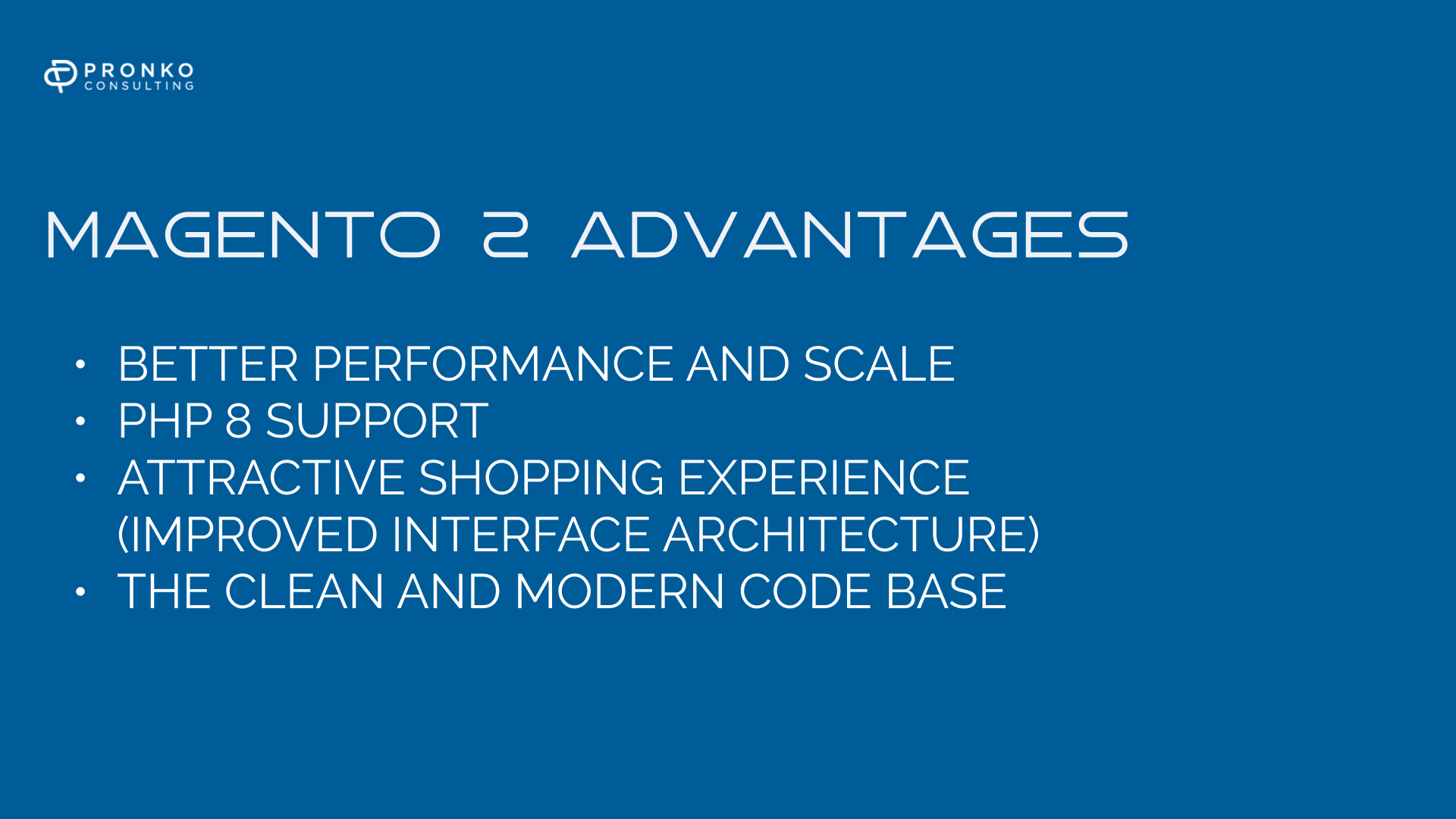 It is essential to build your business on a platform that developers support.
It's safer.

It's cheaper because engineers spend fewer hours adding new features and maintaining existing ones.
Better performance and scale
Improved performance and scalability allow Google to improve the online store's ranking.
PHP 8 support
Magento 2 supports PHP versions starting with PHP 7.4, so if you're using PHP 7, you'll love this feature. However, if you don't, you will get all the benefits of PHP 8 with Magento 2.
Attractive shopping experience (improved interface architecture)
Magento 2 has many built-in features that help improve the user experience.
– Convenient ordering: Magento 2 offers a simplified ordering process. And this contributes to more excellent conversion.
– Admin interface. They can customize the admin panel so that vital business information is available. Moreover, creating products with the new interface has become easier than ever, thanks to the ability to import products four times faster.
– Adaptive design. Users are increasingly ordering goods from their phones. Please enable them to shop from your brand's online store
The clean and modern code base
There is no room for non-optimized code in the Magento 2 store, which helps optimize the website and improves the users' overall performance.
We provide a migration service from Magento 1 to Magento 2. As we've already mentioned, a migration of a big project can take ten months to transfer all the data. However, this change is worth it.
Contact us by the link!