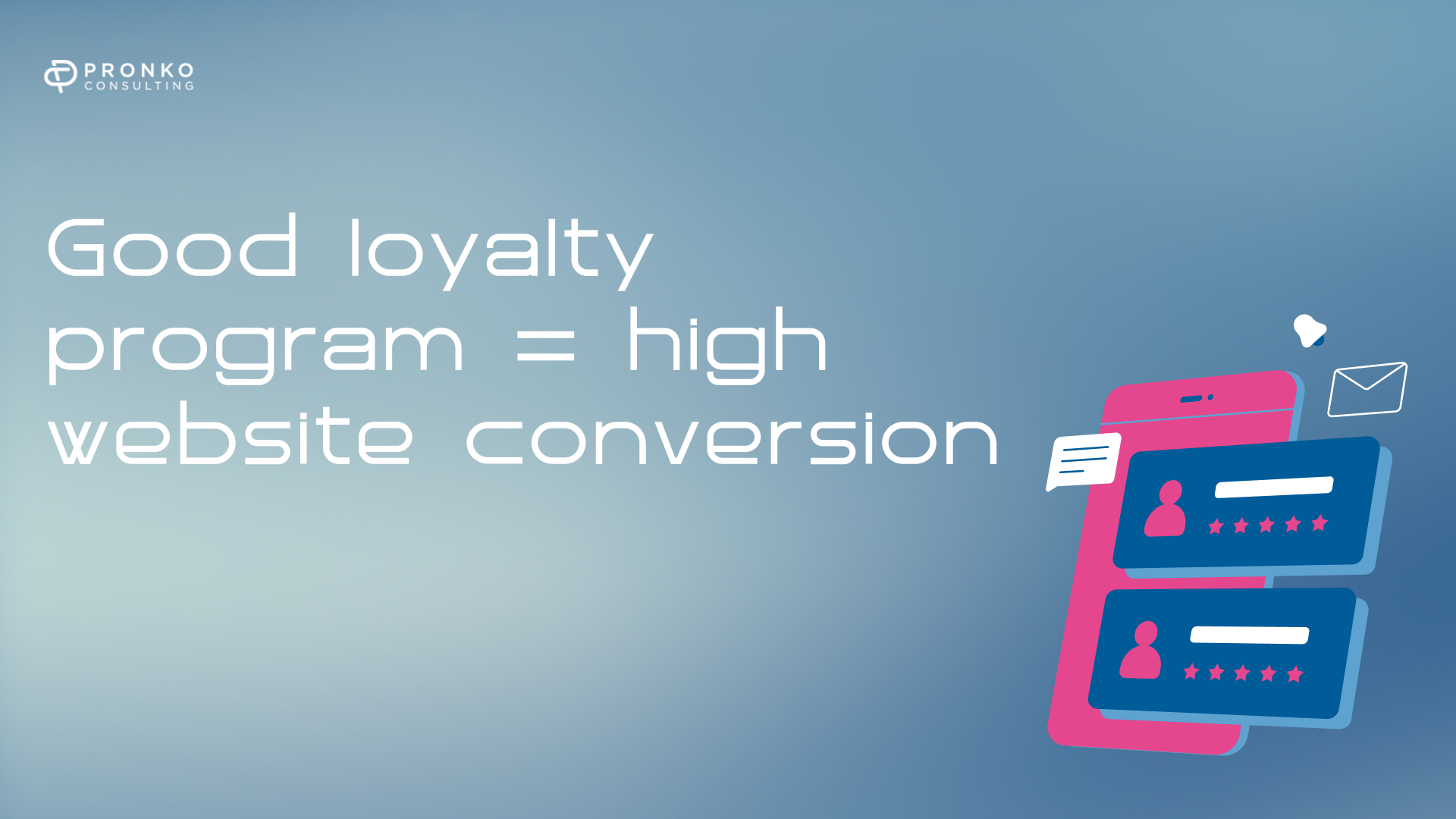 At all times, retailers need to increase conversions and increase customer return rates. A well-designed loyalty program helps to solve this problem. The days of plastic discount cards are a thing of the past, and a company that wants to be on-trend cannot do without a loyalty system built into digital channels.
The loyalty program helps businesses:
collect purchase data in the format of customer accounts;

segment the audience according to any attribute it needs: gender, age, amount of purchases, frequency of purchases, time since the last purchase, assortment, trigger actions;

test different reward rules for different audience segments and choose the most effective ones;

personalize communication, build strong relationships with the buyer, and increase his loyalty to the company.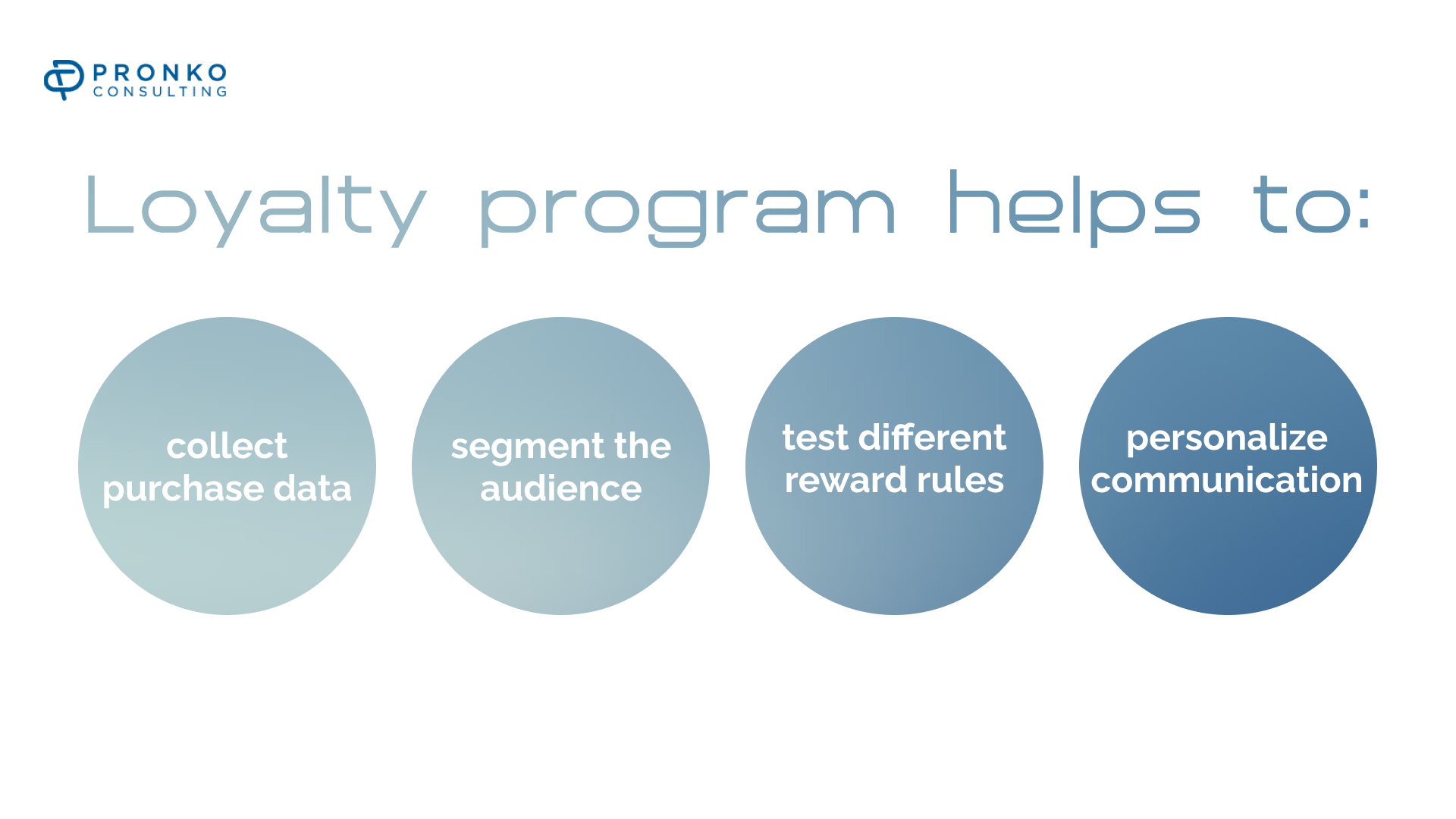 What loyalty systems are and how they work
For customers to use a loyalty program, it must meet 3 basic conditions:
please them;

give a benefit;

be easy to use.
Most popular loyalty program mechanics meet these requirements. But, as a rule, brands are rarely limited to only one of them, most often the loyalty program of a large company is a combination of several common techniques.
Bonuses
The more often a customer buys, the more discount they earn. Accumulated bonuses or points can be exchanged for a free product or a discount. When implementing, you need to take into account the frequency of purchases and the average bill.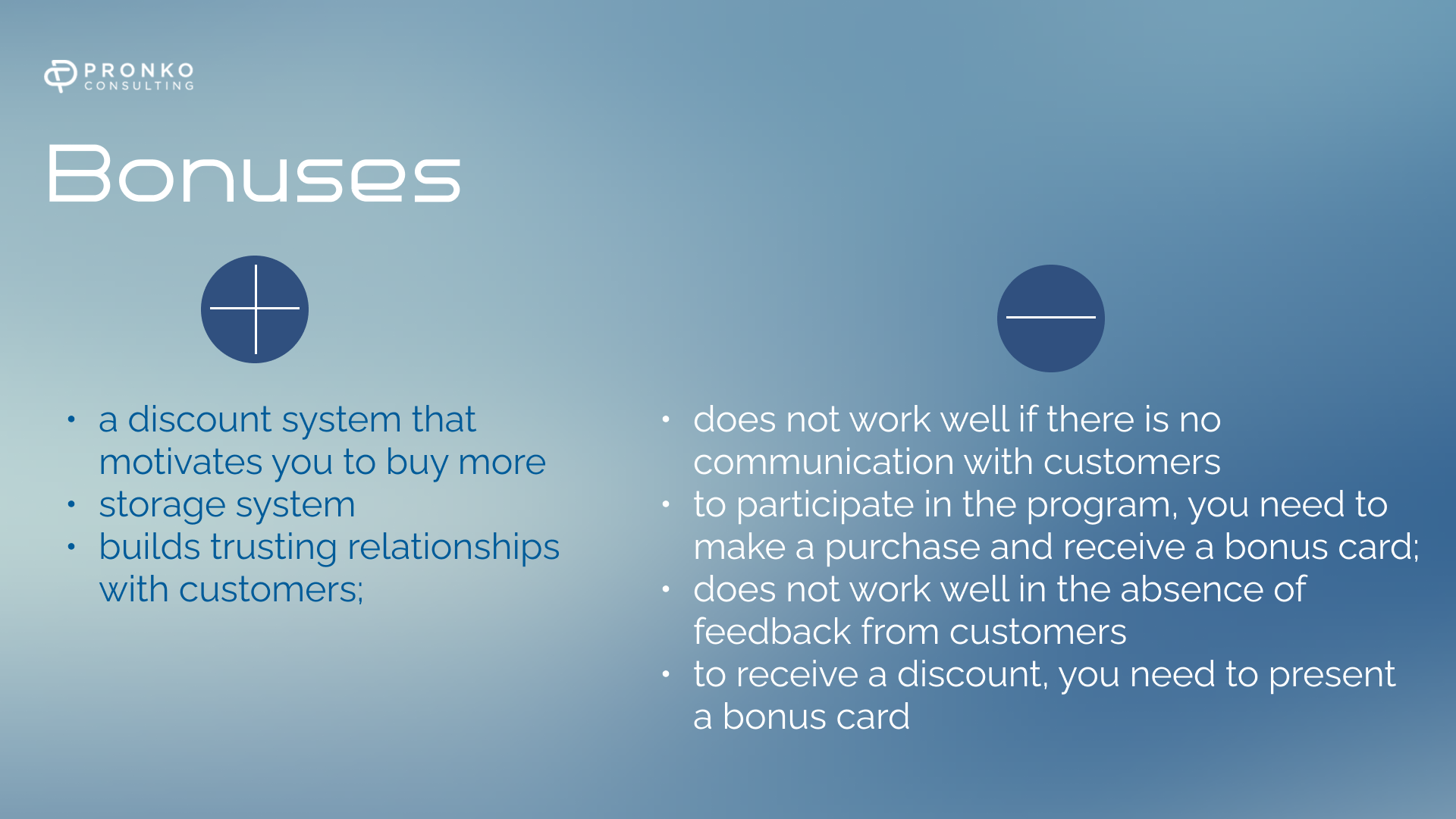 Promotions for a selected group of goods
In the classic model "3 for the price of 2" the buyer takes two products and receives the third as a gift. This system works well for short distances. For example, it is good when you need to increase the number of goods sold or quickly empty the warehouse.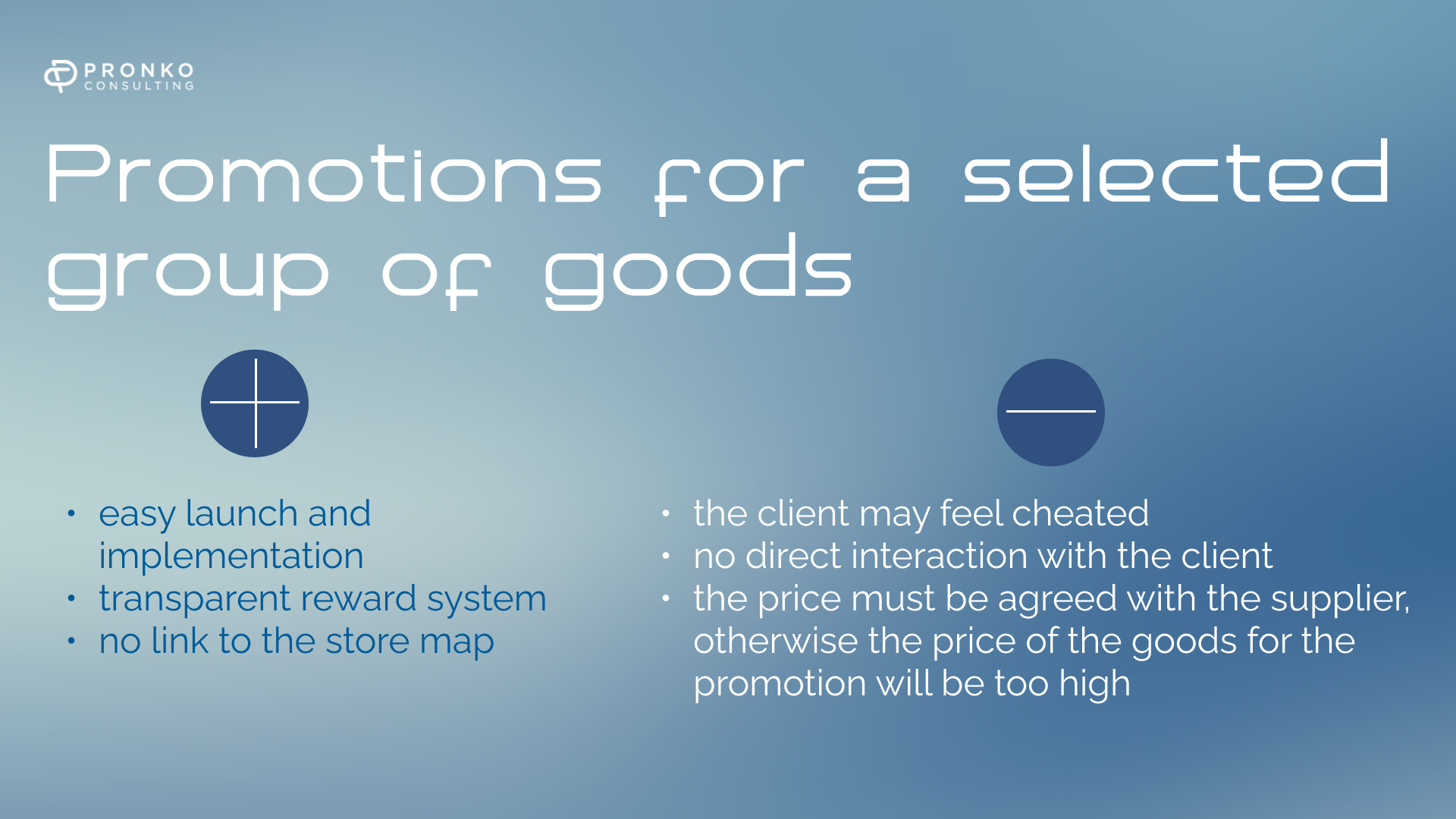 Partnership programs
The buyer draws up a bonus card, which has already included offers from partner stores. For each purchase made, the client receives points on the card, which can be used as a discount on purchases or gifts. Interaction with clients and control takes place with the help of CRM systems.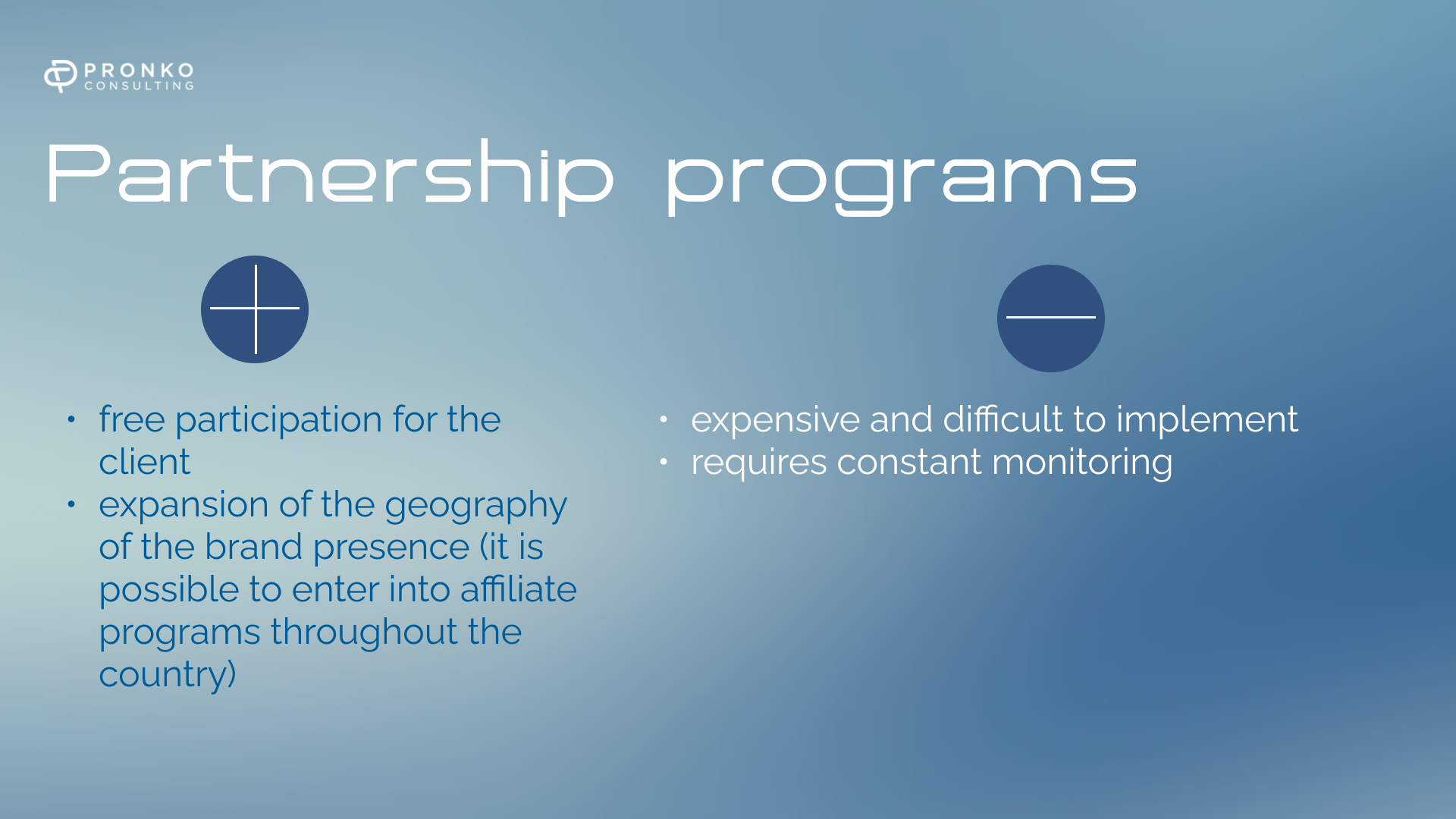 Multi-level loyalty program
The client receives a small reward for registration, then the discount grows in proportion to purchases in the store. The more purchases a customer makes in a store, the greater his discount on future purchases. The multi-level system also involves the accumulation of all discounts and the ability to apply them to the promotion. Also, a multi-level system can combine other types of rewards – points, bonuses, and cashback.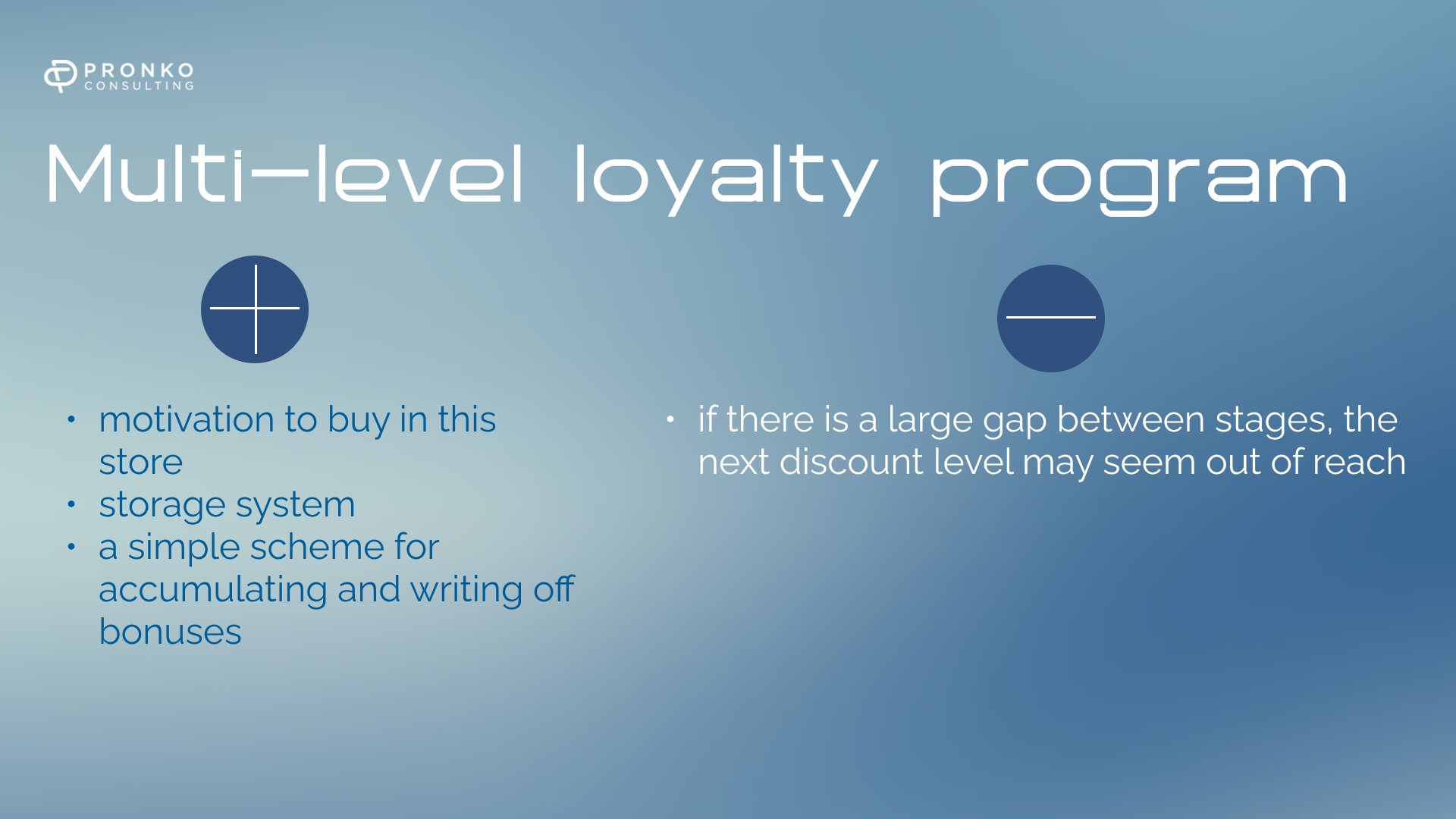 Game loyalty program
Almost every customer action can now be gamified: a purchase, a mention in social networks, a recommendation. The game mechanics in the loyalty program allows you to receive different types of rewards for actions. This makes participation a win-win.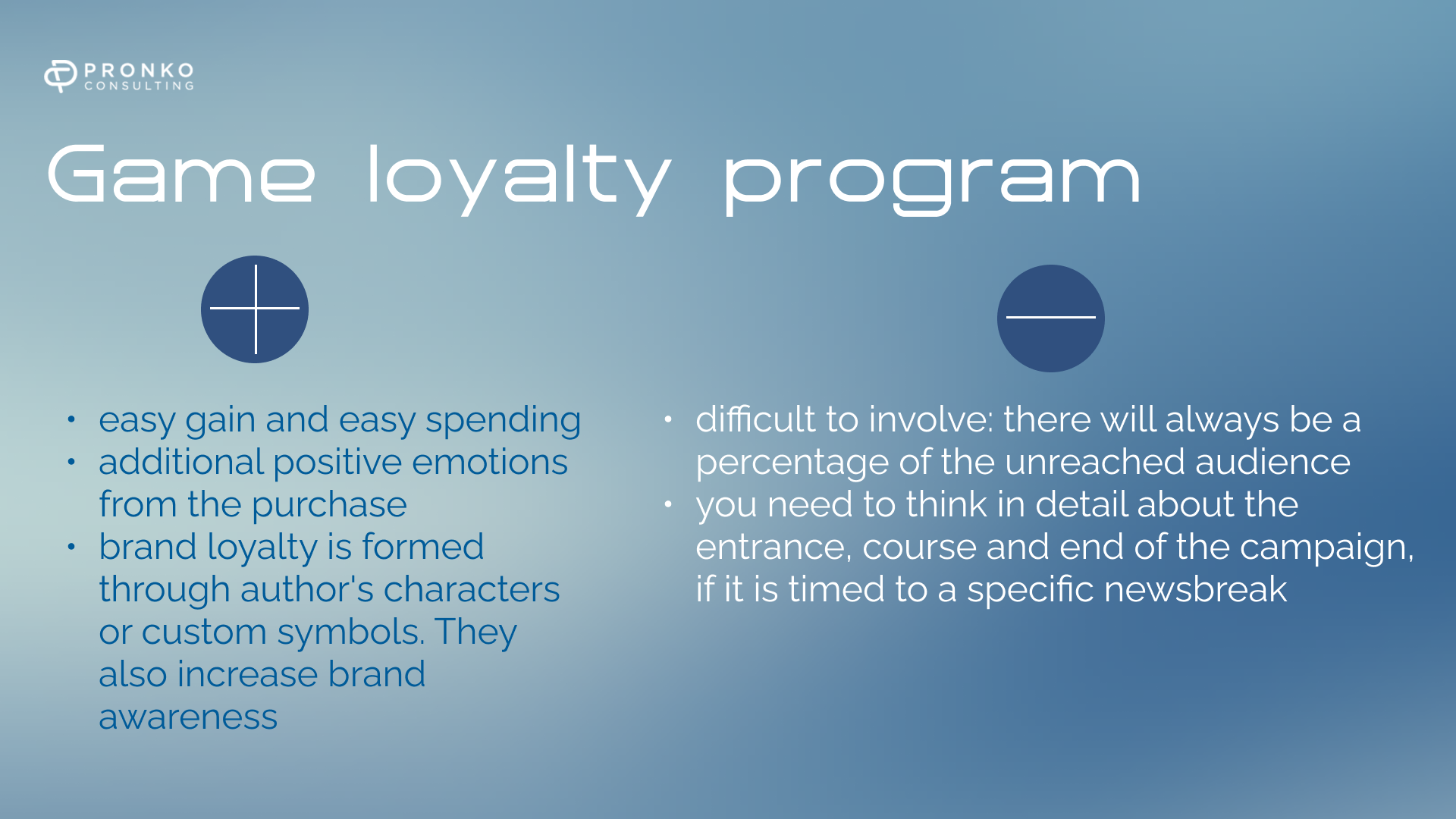 Cashback
Cashback mechanics, a partial refund of the purchase price, is now almost the most popular loyalty system. You can implement it directly, through a bank with a special cashback program or through an intermediary service. This loyalty system is often used by banks themselves.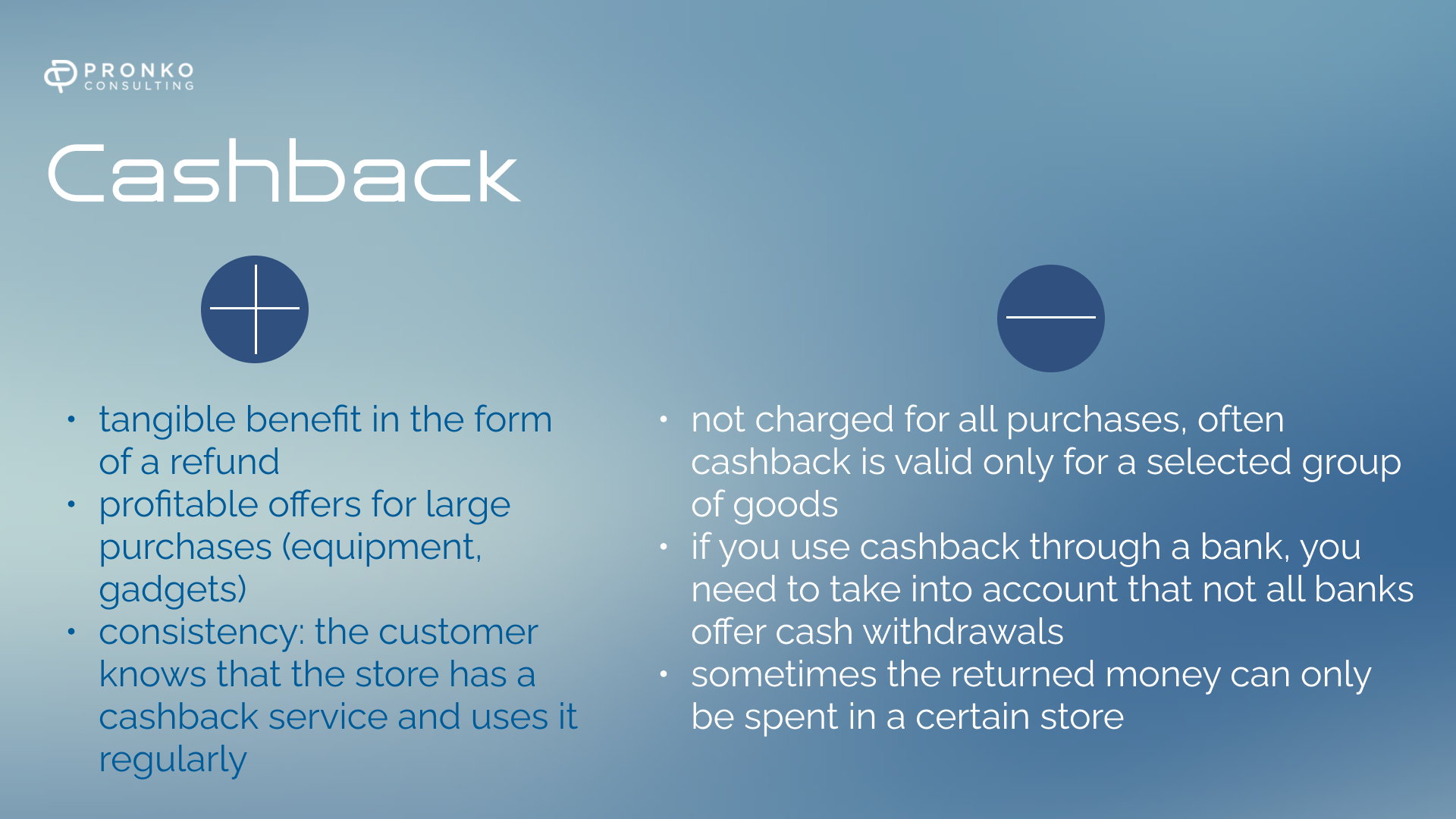 Closed groups
The company provides special conditions for members of a closed club: promotions for limited goods, and access to a closed sale. The buyer also needs to prove their value to the company. Participation can be set by the number of previous purchases or a large one-time purchase.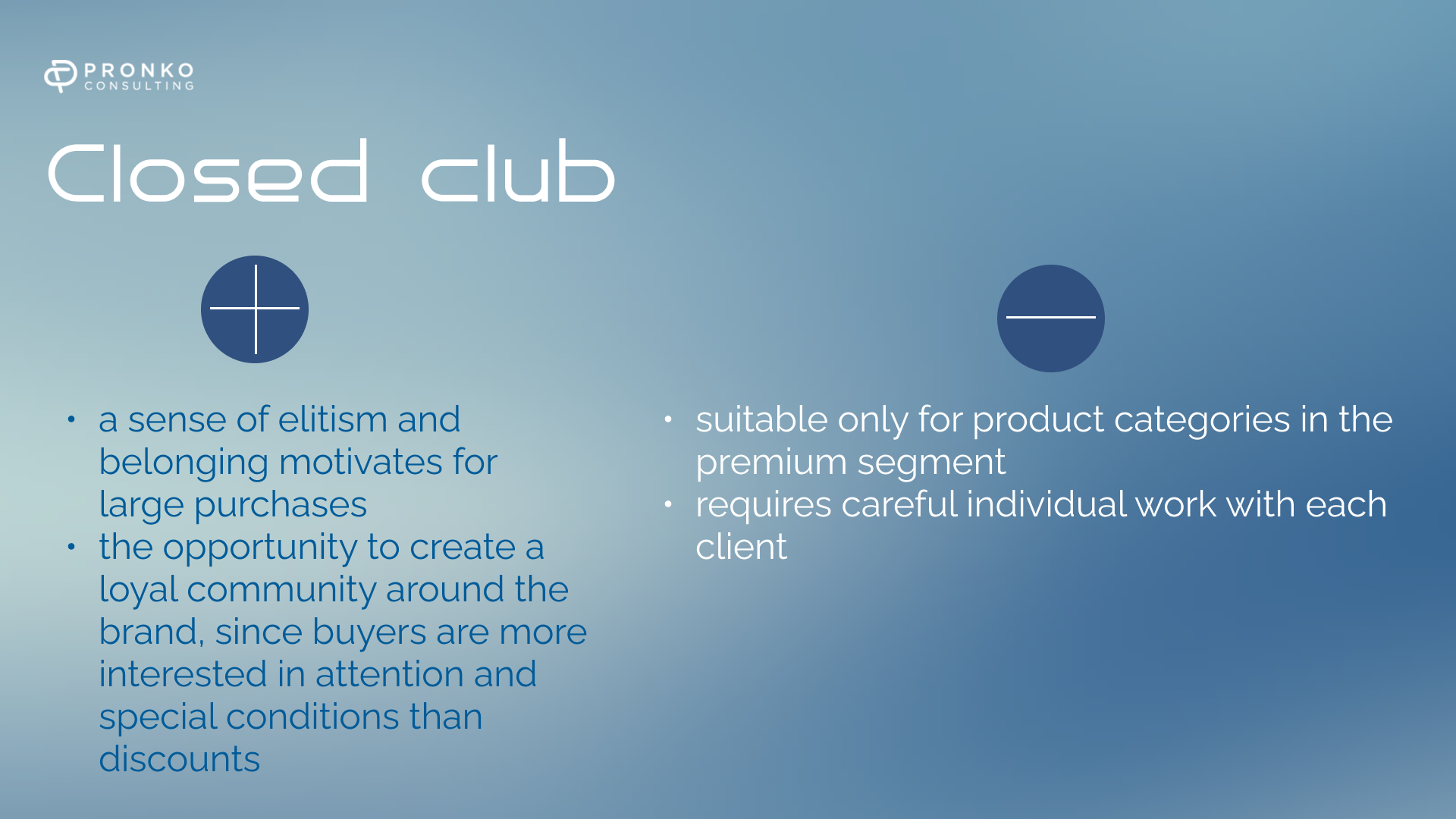 Loyalty program: success criteria
To make it convenient to use the loyalty program in the online store, you need to work out in detail each point of user interaction with it:
The loyalty program should have several entry points (the application and the site should work in conjunction).

Implement several authorization methods: via email, Google account, or SMS. If the user has forgotten their username or password, it is important to allow them to restore them conveniently.

Convenient personal account, which reflects the balance of the bonus account, purchase history, special offers, as well as the ability to change contact details and delivery address.

Transparent accrual of points, bonuses, and cashback. The rules of the loyalty program are written in a simple and understandable language.

The ability to use one card by several family members can be an additional motivation to use the loyalty program and increase the number of purchases from one account.

Fraud control - fraud with bank cards. The system has filters to identify fraudsters from among employees or customers.

Accessible communication model - there is a built-in chat, integration with email newsletters, SMS, WhatsApp or Telegram messengers, and push notifications.
A well-designed loyalty program helps to increase conversion and retain customers.
A convenient and modern can be considered a loyalty program that the client can equally comfortably use offline, on the website. If you offer your customers a transparent and convenient reward scheme for purchases, this will lead to an increase in their loyalty to the brand and increase the number of regular users of your services.