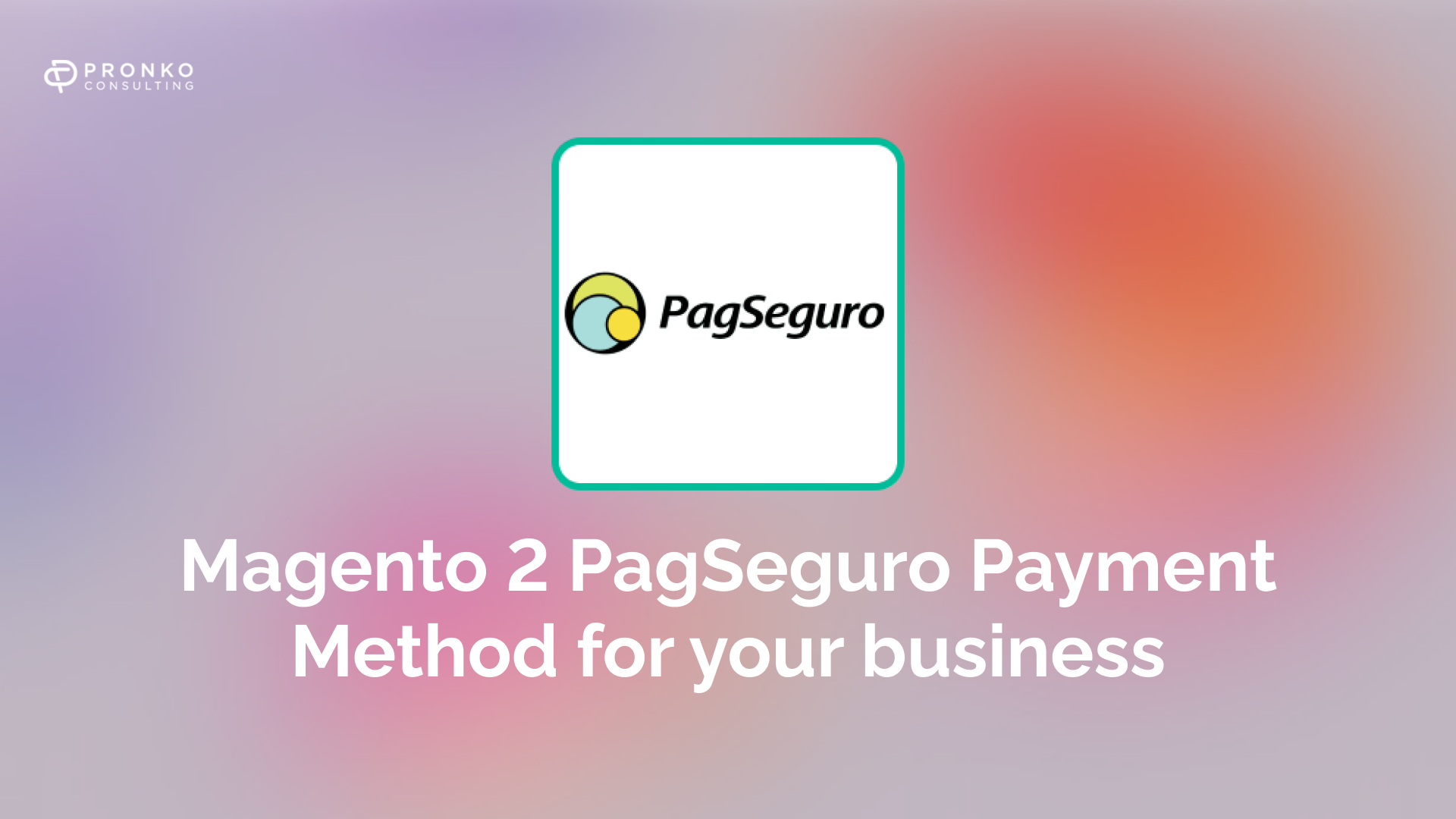 The PagSeguro Payment module for Magento 2 web store allows merchants to accept online payments quickly and securely. This is one of the best-in-class payment integrations professionally implemented and tested by developers specializing in building payment modules for Magento 2.

The PagSeguro module for Magento 2 allows your customers to pay without interrupting their checkout journey on your website. We are releasing new features and improvements regularly to ensure that the module offers the best functionality and creates great customer experiences.
This integration uses the PagSeguro Payment API (PCI SAQ A) with redirect and lightbox support.
Our PagSeguro extension ensures the highest level of customer data security and PCI compliance. At the core of the module, there is the PagSeguro Payment API (PCI SAQ A) that guarantees secure online payments in the form of both redirect and lightbox.
With a redirect, the customer is redirected to a PCI level 1 compliant PagSeguro page. In the lightbox form, the transaction details are entered into a lightbox on the web-store page. However, the payment is processed in the PagSeguro secure environment.
Magento 2 PagSeguro Payment Method can:
Redirect and lightbox payment experience

Create advanced payment management from Magento admin

Support transaction notification

Support installments
Features:
Fully PCI Level 1-compliant payment integration

Lightbox support with seamless user experience

Redirect support for the more secure experience

Support of the following credit and debit cards: Visa, Mastercard, Diners, Amex, Hipercard, Aura, Elo, PLENOCard, PersonalCard, Brasilcard, FORTBRASIL, CARDBAN, VALECARD, and Cabal

Multi-store, multi-currency and multi-account support

Flexibility in controlling the transaction status when an order is placed. This feature is useful when additional stock or payment verifications need to be performed.

Flexible and powerful PagSeguro payment configuration

English and Portuguese language packs
Want to install this extension on your website and enable all the mentioned features? Go to the link: https://bit.ly/3y6AG2C