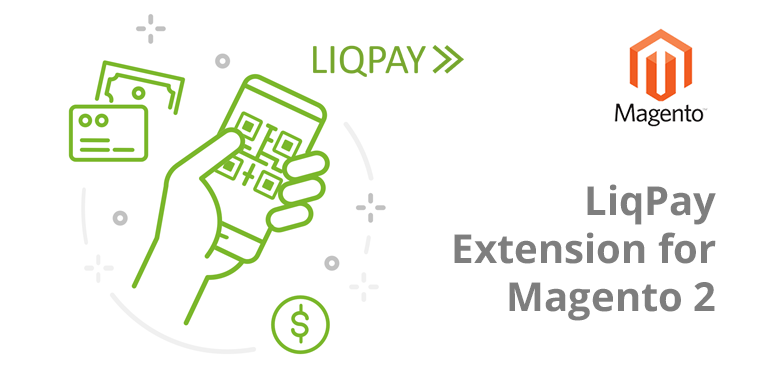 Pronko Consulting extended its line of payment extensions on Magento Marketplace by adding LiqPay - a secure and convenient payment module that merchants can use for instant payment processing.
Online retailers who install LiqPay will appreciate the variety of available features - acceptance of major credit cards (Visa, Visa Debit, MasterCard, Maestro), multi-currency sales, multi-account service, comprehensive reporting. LiqPay is very efficient in payment processing - payments are credited within one business day.
For international retail businesses, LiqPay can become a perfect solution due to its ability to accept payments from more than 150 countries and using multiple currencies. Customers in various countries will appreciate the flexibility and convenience of currency choice.
Another great feature of our LiqPay extension is that is supporting one-page checkout where the customer can review their order and fill in or edit their payment and delivery details on the same page.


What should be particularly noted is the outstanding security mechanisms implemented in LiqPay. The module uses the secure LiqPay API allowing to send the customer's payment data directly to the Liqpay server without storing it on the merchant's website. In addition, the LiqPay extension enables a number of security checks protecting both the merchant and the customer from fraud - CVN, 3D Secure, AVS, and others. The online merchant can quickly see the results of customer data validation on the order view page.
With our LiqPay extension, you are getting flexible configuration and the ability to set up the payment gateway in accordance with your business goals. You can choose the accepted currencies, available countries, and security checks to be implemented to enable maximum data protection and ensure superb customer experiences.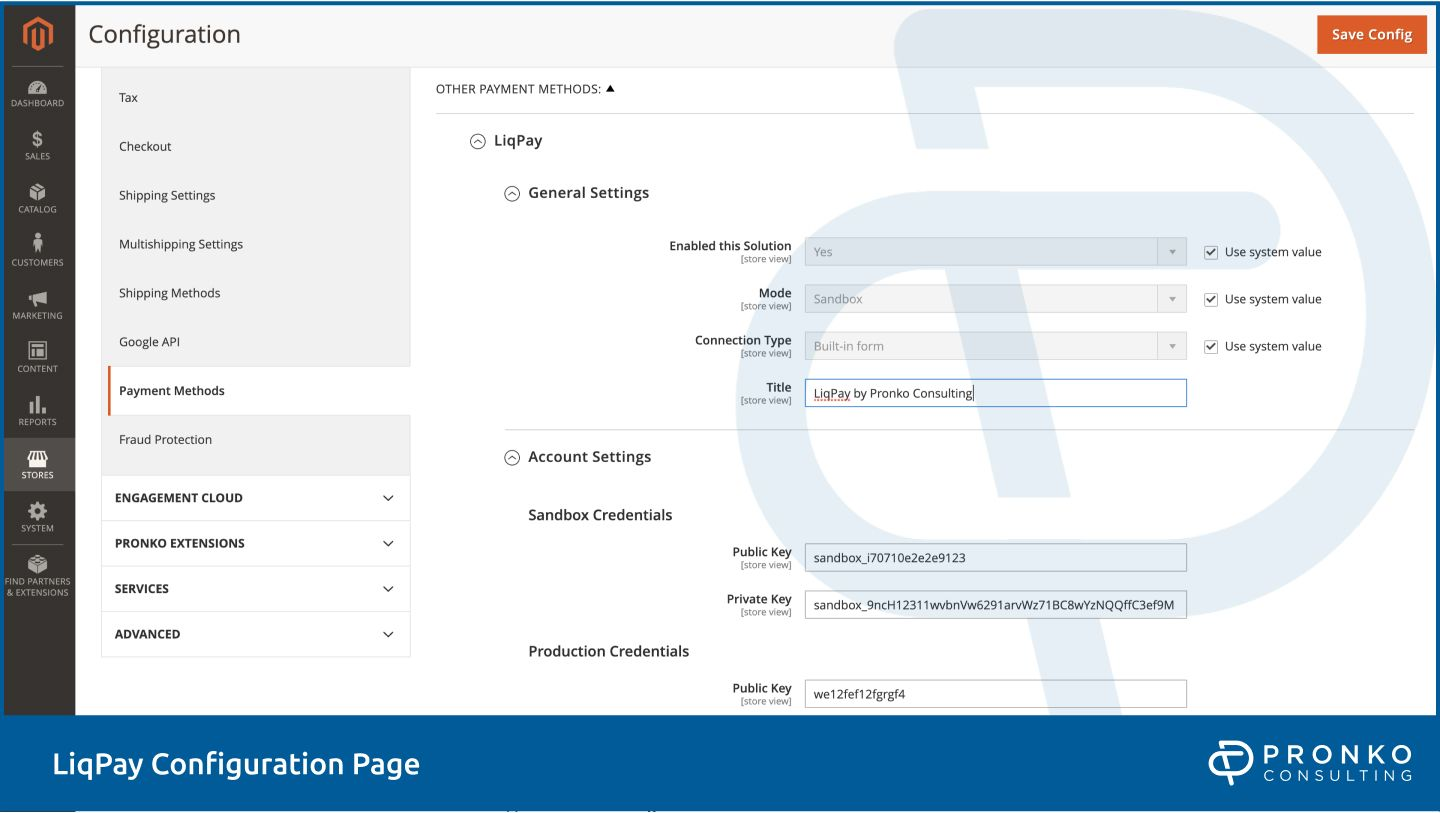 We recommend the LiqPay extension to online retail businesses that are looking for a reliable and secure payment method to add to their web store. Our LiqPay extension is compatible with the latest version of the Magento platform and is supported by all the popular browsers. If you have questions about the LiqPay extension purchase, contact us at support@pronkoconsulting.com, we'll be happy to help.