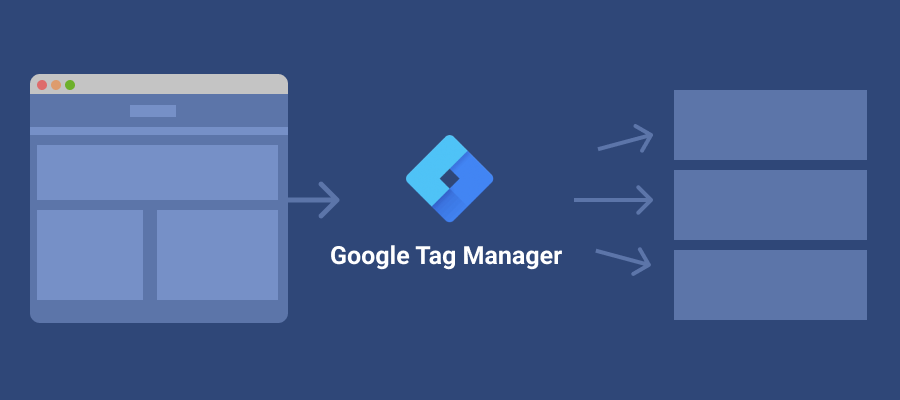 Pronko Consulting is proud to announce the release of the powerful and all-new Google Tag Manager extension for Magento 2 platform with quick and easy installation with no coding skills needed.
Google Tag Manager is a service offered by Google. It makes it easy to add, edit and manage Javascript, HTML tags and other related code snippets on your Magento 2 website. You can add your AdWords conversion tracking, Facebook tags, remarketing, double-click code, Google Analytics and other code snippets without you having to code.
Currently, there are 3,483,493 live websites using Google Tag Manager.
Magento is a platform of choice for popular brands in the e-commerce sector. According to Magento's website, over 250,000 business owners are using it as their e-commerce platform. BuiltWith.com also revealed that Magento powers 28% of websites across the internet and 16% of the top one million websites. This is attributed to its great features such as the ease of use, flexibility, open architecture, enterprise-grade performance, and scalability.
Google Tag Manager Extension for Magento 2
Google Tag Manager extension helps you to run efficient and effective marketing campaigns and get the right data you need to make winning decisions.
The Google Tag Manager extension for Magento 2 helps you to:
Track events
With Google Tag Manager, you can track events like button clicks, form filling, PDF downloads, form abandonment, shopping cart abandonment, video tracking, and product promotion.
Remarket easily
With Google Tag Manager, you can display your ads to people who have been to your website but have not taken desired actions. Remarketing helps you to bring them back, again and again, to make it easy for them to convert.
Improve e-commerce Data tracking
Data is life to e-commerce stores. Google Tag Manager helps you to track your Product clicks, Product Impressions, Product detail impressions, Promote impressions and clicks, monitor and measure checkout processes, and add or remove products from the cart.
Enhance website functionality
Google Tag Manager enhances the functionality of your website because it manages your script-tags and all you have to do is to add the code to your website. It does not slow down the speed of your website as all scripts are loaded asynchronously to a website.
Check out the Google Tag Manager Extension for Magento 2 here.