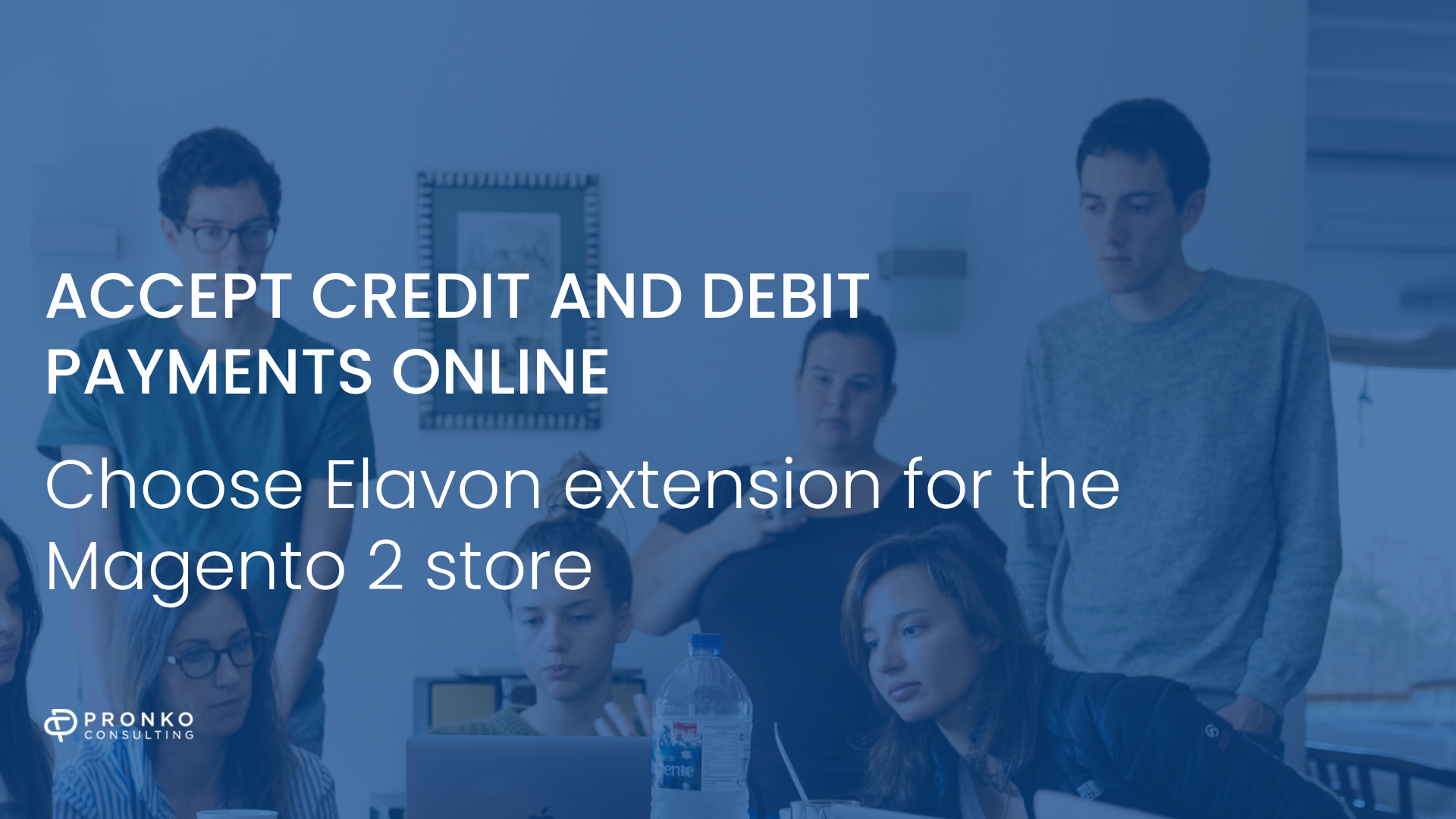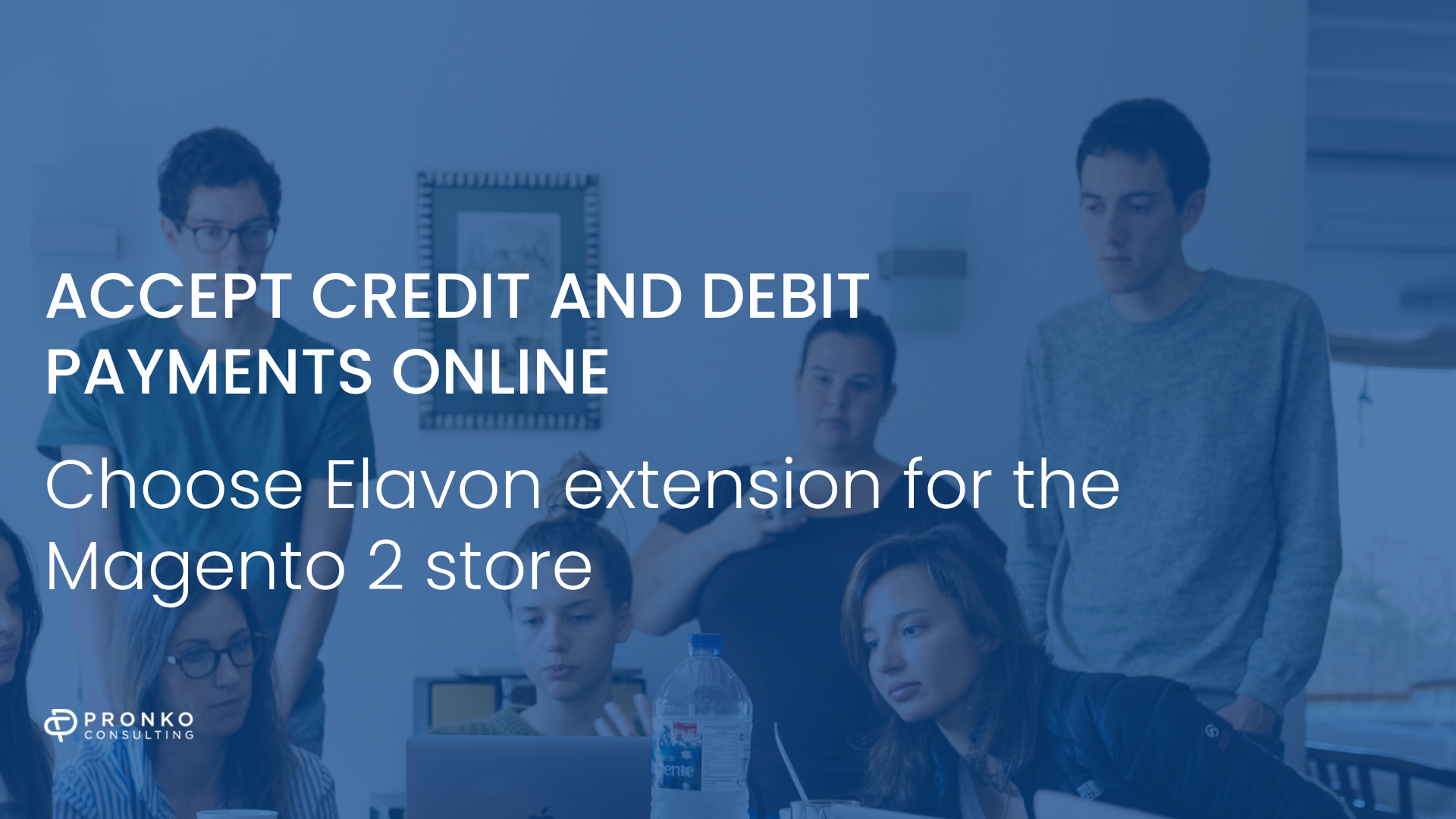 Start accepting credit and debit payments online with Elavon eCommerce solutions right away. This award-winning Elavon payment module integrates Magento 2 with Elavon Payment Provider. A seamless shopping experience allows customers to securely finish the purchase on your Magento 2 website.
Elavon Payment module provides a seamless shopping experience. It allows customers who purchase a product on a website to pay securely using their favorite credit or debit card.
Elavon is one of the largest credit card processing companies in the United States, with about 1.2 million merchants. They also provide eCommerce solutions, hosted gateways, gift and pre-paid card services, and PCI compliance programs.
Elavon is a top provider for specific industries, including airlines, restaurants, hospitality, retail, healthcare, and education. It is required to use the Elavon Payment module for Magento 2.
Elavon Payment module allows you to manage the order life-cycle from the Magento Admin fully. Also, it gives different checkout payment options: built-in integration (Gateway API - PCI SAQ A-EP) and hosted payment page (Payment Page is on Level 1 PCI Compliant Elavon server). It is which allows for having PCI compliant online website. All successful payment transactions are available from Magento Admin.
Elavon has:
Supporting all major credit and debit cards
Enhancing security features (AVS, CVV)
Detailing transaction reports
Advanced transaction management
Mobile-friendly converge payment form
Features
Fully PCI-Compliant Hosted Payment Page integration.
Dynamic Currency Conversion support with Hosted Payment Page.
Supports the following credit and debit cards: Visa, Visa Debit, American Express, MasterCard, Discover, 3V Visa, Dinners, Maestro International, Switch/Solo
Multi-store, multi-currency and multi-accounts support
Provides transaction management from Magento Admin
Fraud Management Checks
Choose between Authorize and Capture payments (price will be immediately captured) or Authorize Only online payments (in case additional stock or payment verifications should be performed)
Supports partial Invoices (also known as Multi Settlement) and partial Credit Memos (Refunds)
Supports the creation of orders and capturing payments from Magento Admin using Elavon Payment, also known as Mail Orders/Telephone Orders (MOTO)
Provides Authorization Transaction information on Order View Page. Additional validation allows store owners quickly see the result of Address, CVN, and Post Code data entered by a customer.
Manage and report all transactions on a single page and export reports into CSV and Excel with just a few clicks.
Roadmap for the Elavon Payment module in Magento 2
- Remote checkout with 3DSecure cardholder authentication
- Advanced transaction reporting management
Elavon module for Magento 2 comes with a support period, and all support requests will be reviewed within 24 hours. We are fully committed to this extension's development and support and will release frequent updates. Check back often with us to see what new features we'll be adding, and let us know what you'd like to see!
Please email us with any queries: info@pronkoconsulting.com.