Converge Elavon is rightfully considered one of the leaders among payment gateways. A US-based service provider with global coverage, Converge Elavon is a true heavyweight among the competitors. The company claims to have more than 1 million business users, and if you are thinking about joining them by opting for this payment gateway, you are definitely making a wise choice. What's more, now you can enjoy the full Converge Elavon functionality by installing the extension which requires no special skills and includes all the required integrations.
Let's look at the main advantages of Converge Elavon and the benefits that it can bring to online merchants.
Converge Elavon supports all top credit cards - Visa, Visa Debit, American Express, MasterCard, Discover, Diners, Maestro International, and JCB. This way, your customers enjoy great flexibility in choosing the card they prefer to use.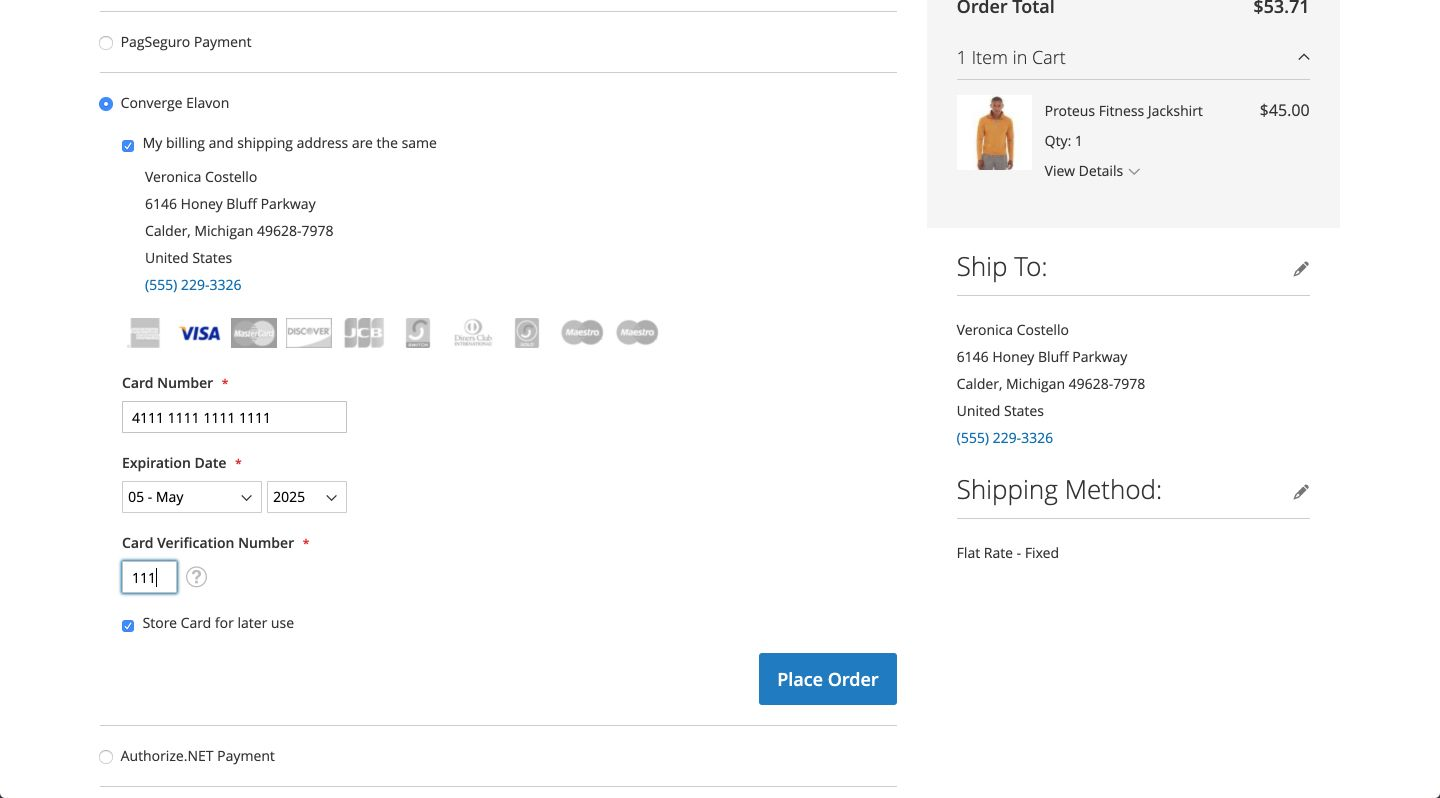 Moreover, the payment gateway also allows multi-currency configurations giving the customers the opportunity to pay in their usual currency. The absence of this option is often a show-stopper for many customers who cannot immediately comprehend amounts in unfamiliar currencies and become concerned whether their purchase might be too expensive.
If you are running your web store both in web and mobile versions, Converge Elavon is your optimal solution. The payment gateway can be used in all the popular browsers and mobile platforms retaining its full functionality.
Additional customer convenience and outstanding user experiences are achieved with the support of Magento one-page checkout. This option gathering all checkout steps on one page simplifies the process and significantly reduces the cart abandonment rate. It is a known fact that a complicated checkout process is one of the top reasons for cart abandonment, and Converge Elavon can help you prevent it.
What we would like to note specifically is the security measures applied in Converge Elavon. With the current state of cybercrime, security matters become the top concern both for online merchants and customers. The security begins with the comprehensive authorization and validation of the customer's payment details through the verification of the Address, CVN, and Postcode data entered by the customer.
When you use Converge Elavon through our extension, you are getting all the inherent security measures implemented by the Pronko Consulting developers. The extension uses the PCI SAQ A-compatible Elavon Payment API allowing to send the customer's payment details directly to Elavon's secure server for validation. No customer data is ever stored on the online store website.
Merchants using Converge Elavon as the payment gateway can view all transactions in a report on the Admin Page showing all relevant transaction details and its status. All reports can be exported in a convenient CSV or Excel format.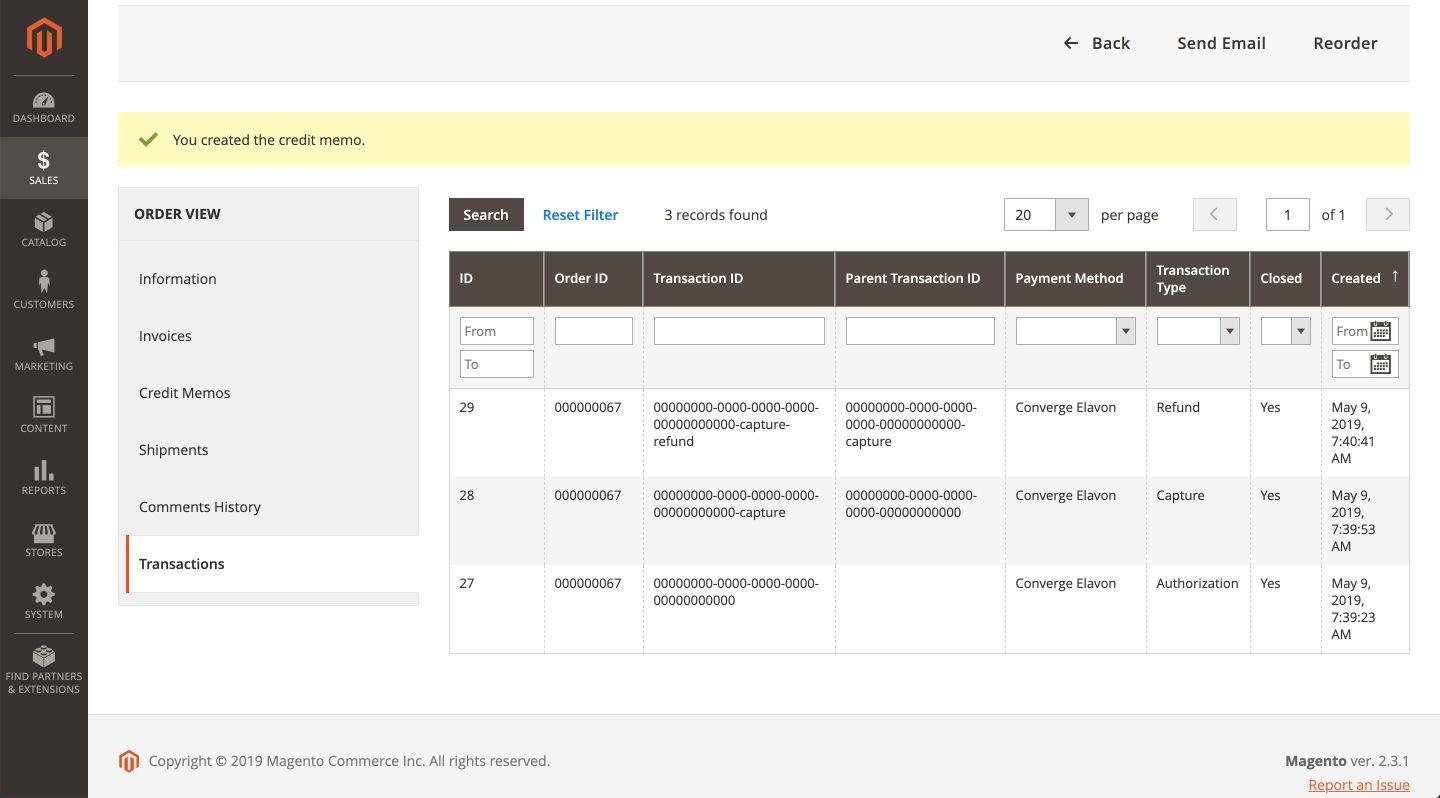 If you install Converge Elavon via an extension by Pronko Consulting, you are going to also get ongoing support from professional consultants. Moreover, Pronko Consulting constantly updates the extension to reflect the latest changes in the Magento 2 platform and Converge Elavon. This way, you can always be sure that all improvements that were implemented by the service provider will be available in your online store.
To install the Converge Elavon extension, visit Magento Marketplace and browse its detailed description. The installation and setup are quite easy and straightforward, but should you have any questions, do not hesitate to contact Pronko Consulting - we are always happy to help!