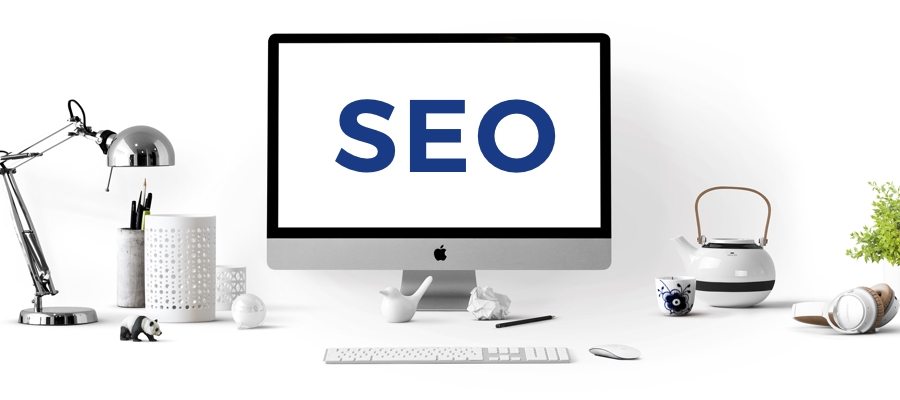 The desire of every e-commerce website owner is to rank high in search engine result pages. When your e-commerce site ranks high, it will bring targeted traffic to your web store. This will lead to more sales for your business. According to smartinsights, the top 3 sources driving sales for e-commerce sites are Organic (22%), Email (20%) and CPC (19%).
Also, 43% of e-commerce traffic comes from Google search (organic) and 26% comes from Google AdWords.
Search engine optimization increases your customers base and reduces your marketing budgets.
The good news here is that with Magento 2, SEO is a simple task.
Below are 5 Magento 2 SEO strategies to increase your website rankings.
1. Optimize product pages
The product pages are very important. They are the pages where customers will go to read product descriptions before they make purchases. The descriptions can either encourage or discourage them from making purchases. This is why you need to optimize your product pages to entice your visitors to buy.
You can start by providing the necessary information your customers will need to help them make informed buying decisions. This includes keyword rich product descriptions, titles, prices and product images.
2. Optimize your product images for search
Recently Google announced that they may include product results in rich search results such as image search. This is a great opportunity to make your products appear on Google search engine.
Merchants who optimized their images have started seeing the result already.
How do you optimize your images?
The images should have the right alt-tags that describes them. This is because search engines cannot read images. Your images should have relevant filenames. For instance, instead of using IMG22222.JPG to save an image of a black, round neck gown, you can use black-round-neck-gown.jpg. It is a lot more informative as it tells the search engine what is in the picture.
3. Increase the loading speed of your Magento 2 e-commerce site
Speed is an important factor that can directly influence your search engine rankings. In fact, Google indicated that it is one of the signals used by its algorithm to rank pages. Apart from that, a slow loading page can increase your bounce rate and reduce average time on page. This will lead to low conversions i.e. you may not sell as much as you want to. When your page loads fast, your customers will be happy.
A research carried out by Akamai revealed that if your website takes longer than 3 seconds to load, you could be losing nearly half of your visitors. Another research from Kissmetrics revealed that up to 70% of customers who are not satisfied with a website's performance say they're less likely to buy from the same website again.
To increase the speed of your e-commerce website, enable all caching features, flat categories, and products and merge your javascript and CSS files to reduce the load time and increase the page speed.
If you are experiencing a low speed, Pronko Consulting offers performance optimization services. We can optimize your Magento e-commerce for optimum performance. For more information, send us an email on info@pronkoconsulting.com message or call +353 85 85 32 401
4. Optimize for local search
Local search is very important. According to Google, seven out of ten customers visit a business or make a purchase based on info they found online. Also more than half of 'near me' searches result in a store visit.
Optimizing your Magento 2 website for local search will help your e-commerce site to show up on the map and help to outrank your competitors on the map.
According to Wolfgang digital, mobile sessions accounted for 59% of all sessions by the device on e-commerce sites. That means people are searching for what to buy on their mobile devices, especially where to purchase nearby. If your e-commerce store is not showing up in the local search result, you are really missing out.
To get the best out of your local search optimization, ensure you add your name, address and phone number on your product pages and in the about us page on your websites.
Provide adequate directions to your business from local landmarks. Add your opening and closing time and most importantly allow customers to come and pick up their products after checking out on the website.
5. Update to the Latest Magento version
The truth is, the Magento team upgrades the platform quite often with minor updates taking place every two months and major upgrades almost every quarter. Since the release of Magento 2, there has been up to 30 releases up till date.
Updating to the latest Magento version will help you to keep up with new features such as SEO support, security, performance improvements, bug fixes and code enhancements.
If you need more information on how to update your Magento version, send us an email on info@pronkoconsulting.commessage or call +353 85 85 32 401 for more information.
Conclusion
Optimizing your Magento 2 e-commerce website is very important. It will help you to drive traffic and make more sales.