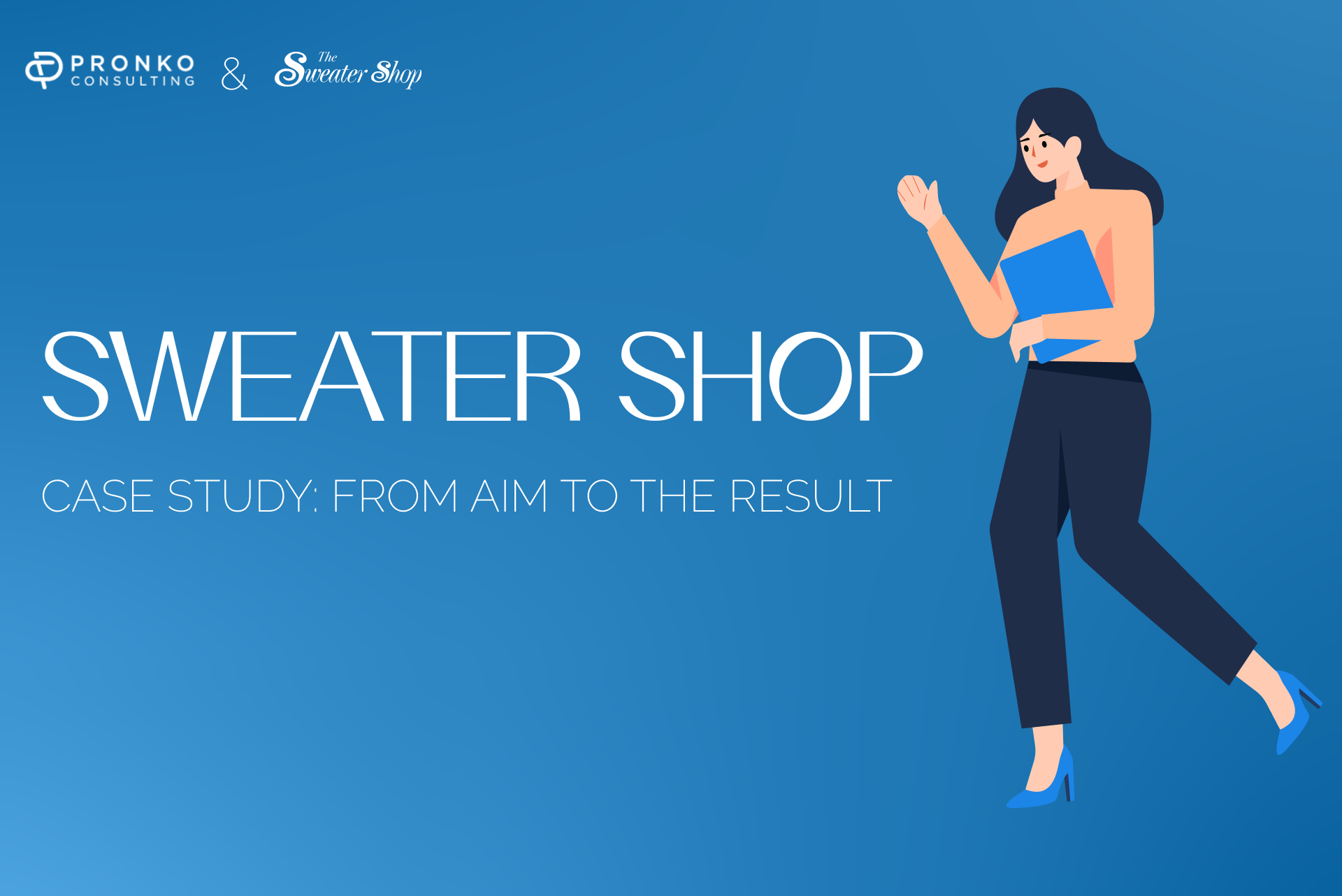 By what criteria do you understand that you can trust the company? A good indicator is the real cases of the company and the results of its work.
In this article, we will share our cooperation with Sweater Shop. We have been working together since January 2020 and have a lot to share about the results and improvements our client has so far.
Sweater Shop sells Irish-based products, including sweaters, gifts, scarves, and hats. They wanted to migrate their main website from Magento 1 to Magento 2.
The Irish store was running on Magento Open Source 1, but as the business grew, the brand saw the appeal of the flexible eCommerce platform offered by Magento Open Source 2. Sweater Shop needed a site to sell clothes online that fit them as perfectly as their finely-crafted Aran Cardigan fit customers. They decided to make the seamless migration to Magento 2.
As a result, page load times have improved by 90%. Website management is simplified, enabling the Sweater Shop website to make changes quickly, and increasing its conversion rate by 16%.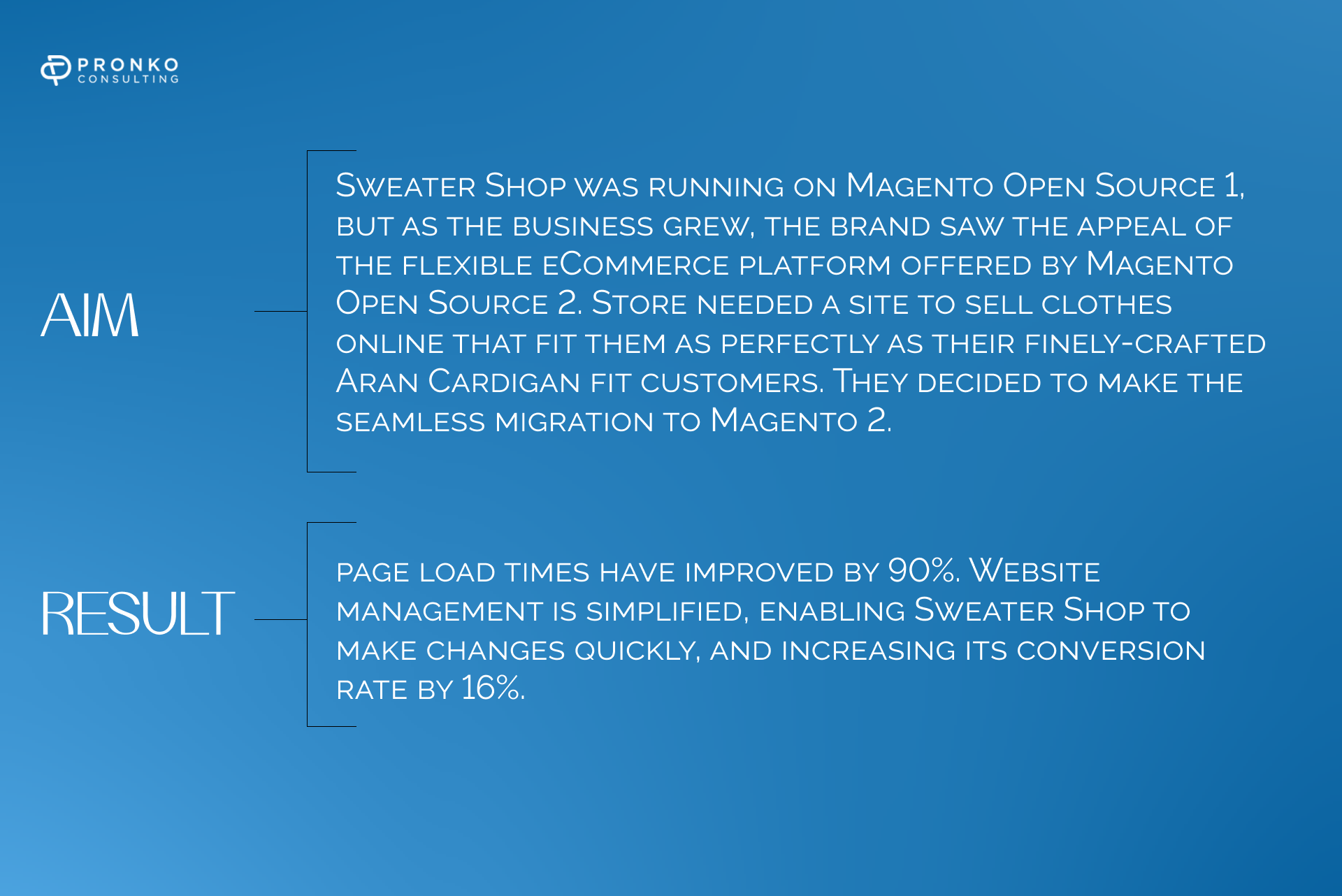 Below is a short interview with our client about our cooperation.
How did you come to work with Pronko Consulting?
A highly-rated digital company that we're working with mentioned a successful project they'd done with Pronko Consulting. They recommended we get in touch with Max, so we did. He explained the process in a couple of meetings and came back with detailed quotes and an in-depth timeline. Based on that and our partner's recommendation, we decided to go with Pronko Consulting. We haven't been disappointed yet.
How did Pronko Consulting perform from a project management standpoint?
I have an informal catch-up call with Max once a week or every 10 days. We discuss progress and identify blockers down the road. If there are any issues, he can see them down the road, explain them to us, and find a solution before we get there. He's driving the whole thing and keeping me and my team and my digital agency really happy.
What did you find most impressive about them?
During the interview process, Max was really keen and eager to come and meet us. We had our first meeting within 24 hours and had a detailed roadmap of what he would do with the job. Now we're 95% done with the project, Pronko Consulting hasn't let us down once. Every time he says he has something for us, he's produced.
What stands out are their deliverables. We've had a few agencies in the past that we fell out with because they talked a lot and didn't deliver. Pronko Consulting is the opposite.
See the website by the link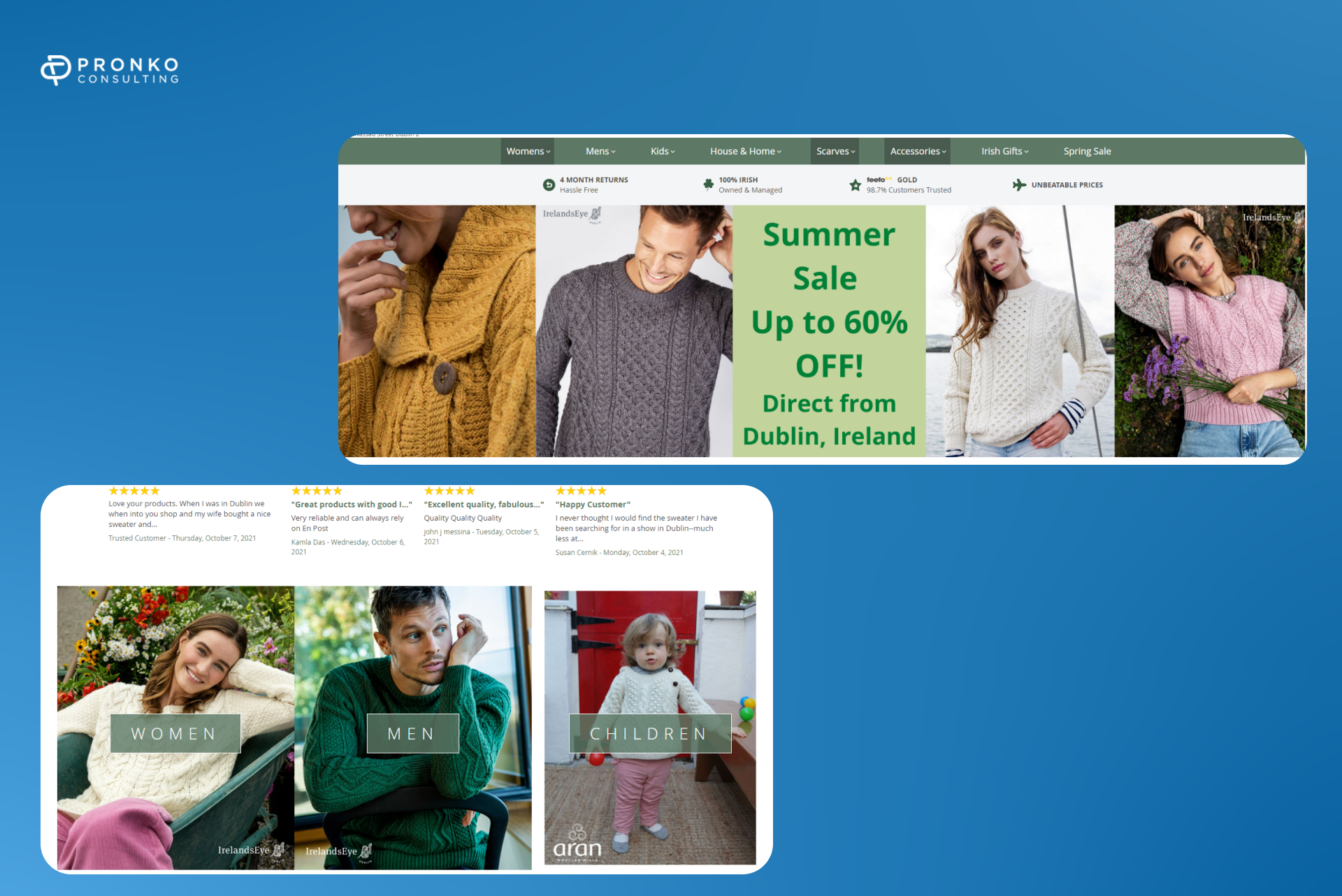 We still work together and improve the Sweater Shop store. Would you like to improve your website too?

We will gladly help, please contact us at info@pronkoconsulting.com