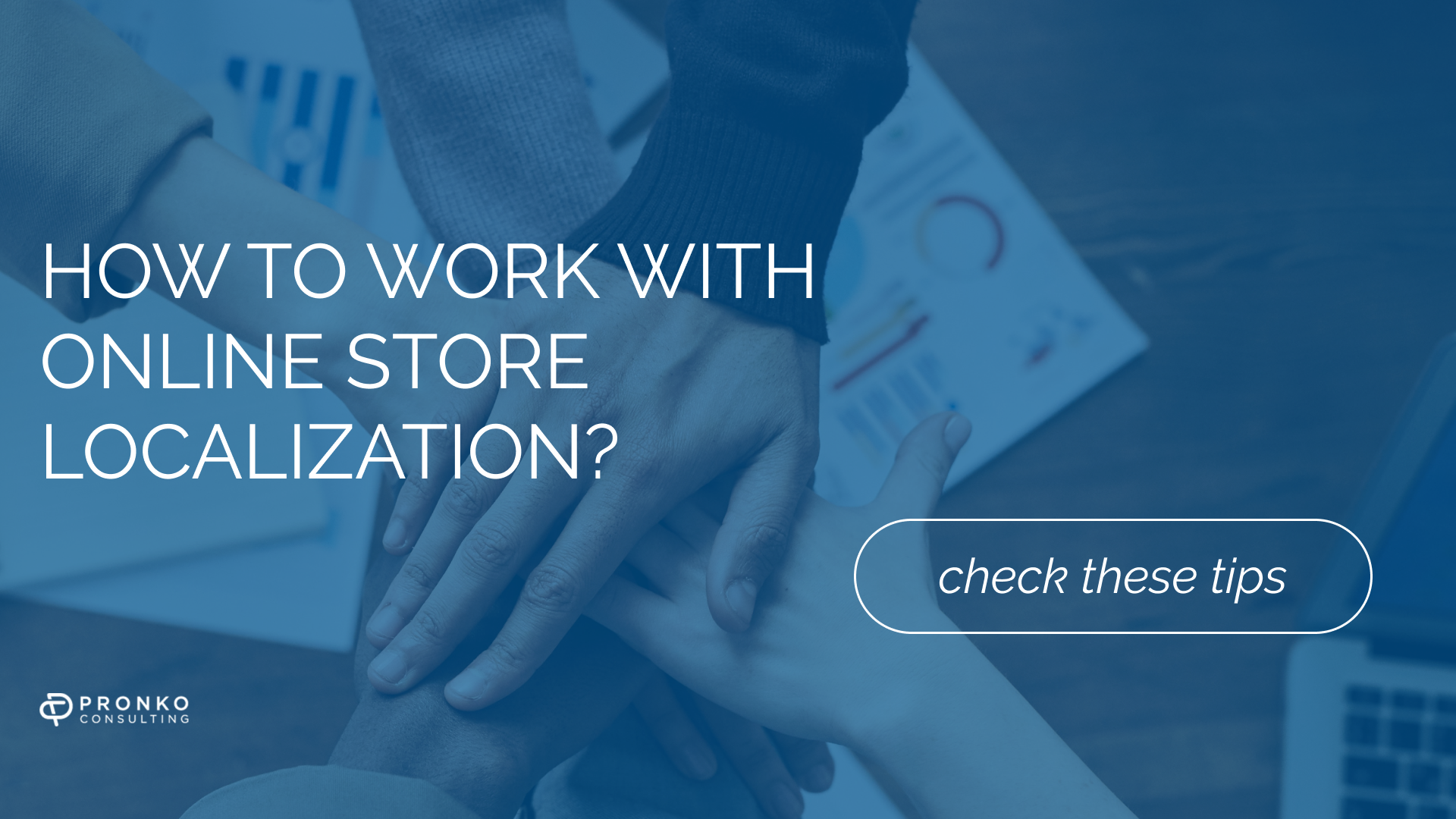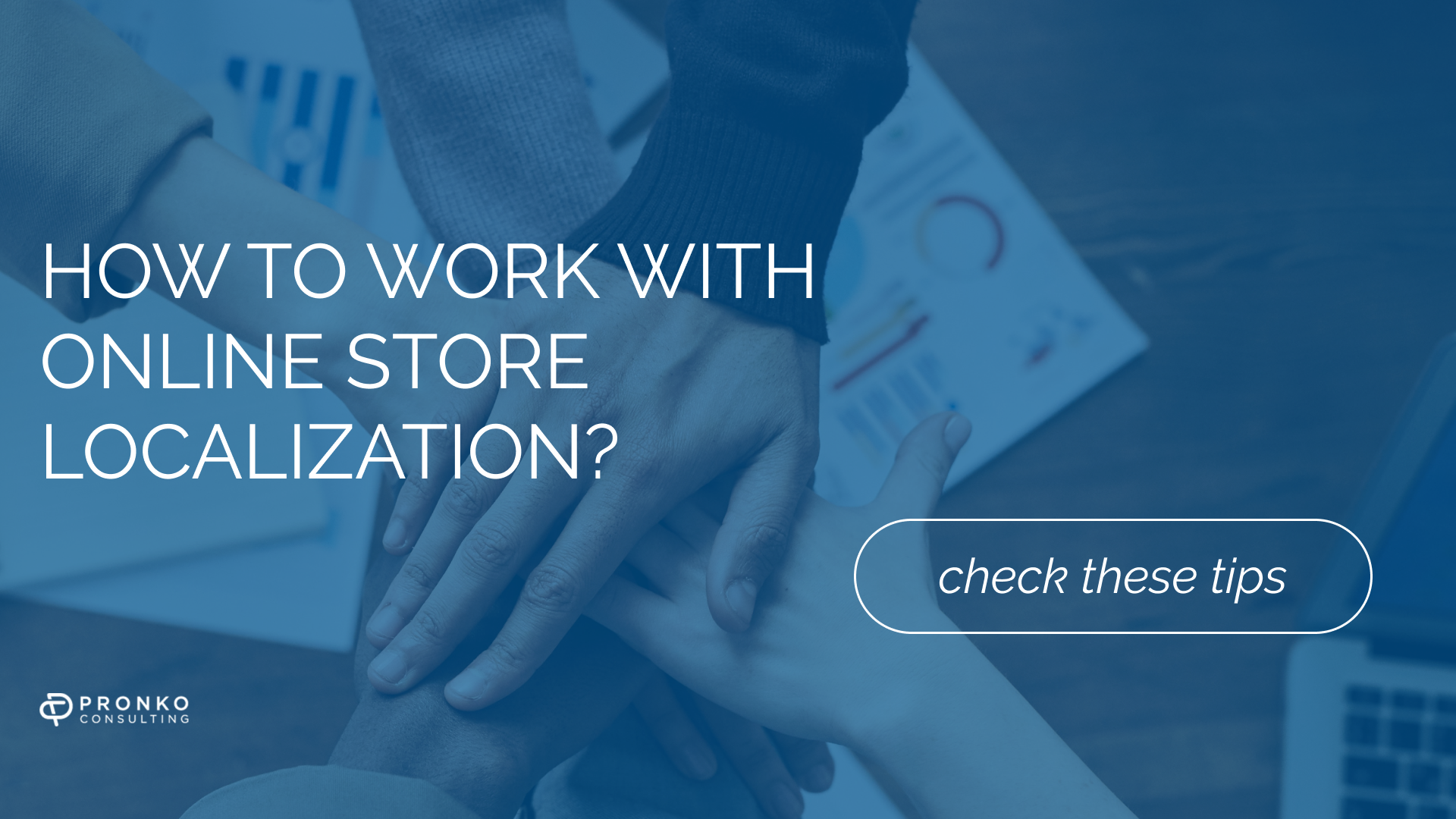 Website localization is the first thing a company should do when entering the international market. This is a complex process that takes time and resources. It is challenging to give specific figures since everything depends on the volume of the site and its complexity. Naturally, the more complex the project, the more effort and time it will require. But this is important because the site is the primary tool for communicating with potential customers.
Let's figure out what localization is, how it differs from a simple translation, how to localize a site, and what needs to be done to attract traffic and convert it into customers.
What is site localization?
Site localization is the process of adapting a resource and its content, taking into account the social and cultural characteristics of the inhabitants of the target region or country.
Make sure to distinguish simple text translation and localization; these are different. In the first case, this is an exact reproduction of the original text in another language, and in the second, it is an adaptation process, one of the stages of which is translation.
Adaptation of Internet resources is indispensable if your goal is to conquer a foreign market. According to CSA Research, 75% of customers prefer to buy products in their native language. And 60% rarely or never buy from sites that are only translated into English. Therefore, I do not think the English version will become a "golden key" that will open all doors. Although English is the international language of communication, only 17% of the world's inhabitants speak it.
Therefore, the localization of the site into English is primary in developing an international strategy. But it should not be the only one if your goal is the market of France, Germany, Brazil, or China, for example.
Cultural adaptation is needed not only for online retailers. Partners and customers will be grateful if they can read information about the business or view presentation materials in a language they understand. The same applies to landing pages, online catalogs, and other types of sites - translation and localization distinguish the company from competitors and raise your expertise in the eyes of potential customers and the foreign community.
A multilingual site is proof of the company's serious intentions to build an international business. He demonstrates reliability and openness to contacts. This is an invitation for foreign partners and guarantees comfortable communication with them.
Why do you need site localization
To answer this question, let's look at examples.
Cultural differences
Each country has its own culture, history, customs and holidays, mentality, and attitude to historical events. Even residents of neighboring countries can only sometimes understand each other's traditions or humor. What is close and understandable to a German will surprise a Brazilian. The joke of the Chinese is unlikely to be appreciated in Belgium. And the religious rite of the Indians will cause bewilderment in Mexico.
Now imagine the reaction of a foreign buyer who first came to your site, and answer the questions:
what associations will the color design and interface cause;
will he understand the functionality;
whether the hidden meaning in the texts, jokes, and hints will be clear;
what kind of reaction will the pictures, video, and sound accompaniment cause.
If your culture is different from the culture of the target audience, then the answers are unlikely to please you. Tune in to serious work because localization can affect not only the text in the main sections. Depending on the situation, localize:
interface;
audio and video content on the site;
pictures and captions to them;
time format, date, currency, and units of measurement;
auxiliary sections, including FAQ;
technical instructions.
Language
According to Statista, the most common language on the Internet is English, at 25.9%. You can no longer think about localization if your site is in English. Not really.
In the previous section, we already touched on the topic of language, and let's consider it in more detail.
There are a lot of English-speaking users on the Internet. But this segment cannot be called the most active. According to Internet World Stats, the most significant number of Internet users live in Asia - for example, in China and India, there are more than 2 billion. While in the English-speaking United States - 350 million, and in multilingual Europe - about 800 million.
Website localization methods
You can do localization on your own, with the involvement of third-party performers, or with the help of online translators. Each method has its advantages and disadvantages, and let's consider them.
Free internet translators
We know how great the temptation is to take the easy way and get by with translating the site in Google Translate or similar services. Moreover, start-up entrepreneurs and developing companies still need more budgets. But to achieve the ambitious goal of conquering the foreign market, more than free Internet tools are required. This budget option is acceptable in cases where the quality of the translation does not matter.
Own team
It is quite possible to prepare a website for a new market on your own, but with sufficient resources:
professional translators and editors, preferably native speakers;
an experienced marketer to study the market;
copywriter;
technical specialists;
SEO specialist.
You recruit a team according to your requirements and tasks so that you can be sure of the qualifications of the performers and the quality of translations. Also, constant work on one product or in one niche helps translators better navigate the terminology and business processes, which facilitates and speeds up the work.
Analysis of the selected target market
It is preparatory work to help build a future strategy for promoting your product.
What is important to study:
cultural characteristics of the target audience - history, religion, traditions;
features of life, consumer habits, and motivation to make purchases;
native languages of the audience;
the competitive environment and advertising activity of the leading market players;
practical advertising tools and relevant keywords for SEO.
Tips on how to localize a site without unnecessary problems
If you work in e-commerce, often implement marketing activities, or for other reasons your site needs constant updates, these recommendations will help you quickly establish the primary and continuous localization process.
Identify a person in the team responsible for localization. He will interact with internal departments (marketers, designers, developers) and contractor managers. Ideally, if decision-making is concentrated in one hand, this facilitates and speeds up the process.
Choose a localization contractor. Study his experience, cases, customer reviews, website, and social networks. If in doubt, order a trial translation to ensure the quality of the work.
Decide on translation software, a CAT program that improves accuracy and speeds up localization by compiling a TM (translation memory) and a corporate glossary. Such services allow you to save your budget since translators use previously translated fragments in their work; therefore, you do not pay to solve these elements. CAT tools are integrated with the developer's repository or disk, so changes to the product are made in parallel with their translation. It reduces the time and allows you to continue the development process. Top 5 popular CAT programs:
Trados Studio,
Crowdin,
smartCAT,
memoQ.
So that localization does not cause trouble, design the interface elements with a small margin even at the site development stage, remembering that with a language change, the length of the text may increase.
Do not embed text intended for translation into the code; otherwise, you will create problems for yourself and localizers. The same applies to numbers (date, time, units of measurement).
If you do not want to prepare graphic elements from scratch for each new market, do not sew text into them - it will be impossible to localize them separately.