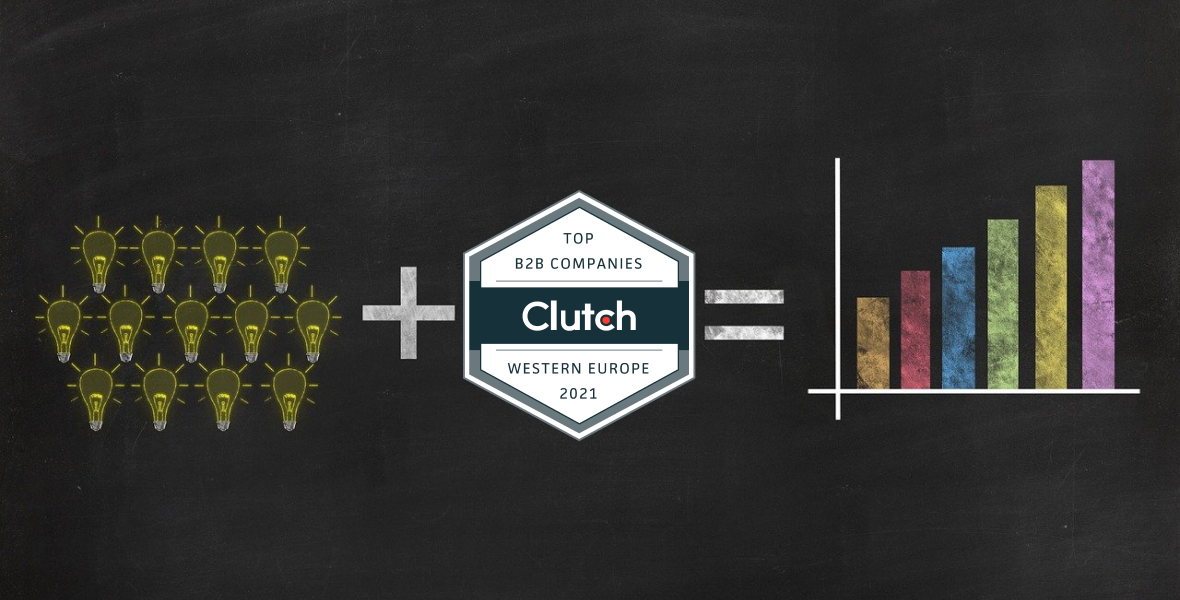 The Magento platform is one that gets a lot of attention in the mainstream. But it's also often left alone because of its perceived steep learning curve and the high bar of entry. While we can't blame most people for feeling this way, we can't ignore the fact that many businesses can greatly benefit from using the platform.
We fashion ourselves as the partners that will give B2C and B2B companies the tools they need to give themselves the biggest step-up possible in their industry. These efforts were recently rewarded with the recognition of independent B2B platform Clutch as a top B2B company in Western Europe for the year 2021.
Clutch is considered one of the go-to resources within the B2B industry. Because of their unique verification process, users are assured that all of the reviews on the site come from actual customers.
This is what makes a Clutch award so special. Rather than getting recognition from a faceless panel, it comes directly from the people that we worked with. They are the ones in the best position to judge our skills, to have those judgments become positive enough means a lot to our team. In fact, here's what our CEO had to say about getting this award.
"We are thrilled to serve merchants in Magento 2 development and have been chosen as one of the leading developers in Western Europe." - Max Pronko, CEO of Pronko Consulting company.
Our team will take this opportunity to ensure that this doesn't become a one-time thing. We will keep working to give our partners the five-star treatment they deserve. Don't hesitate to contact us and let's work on your project as soon as possible.