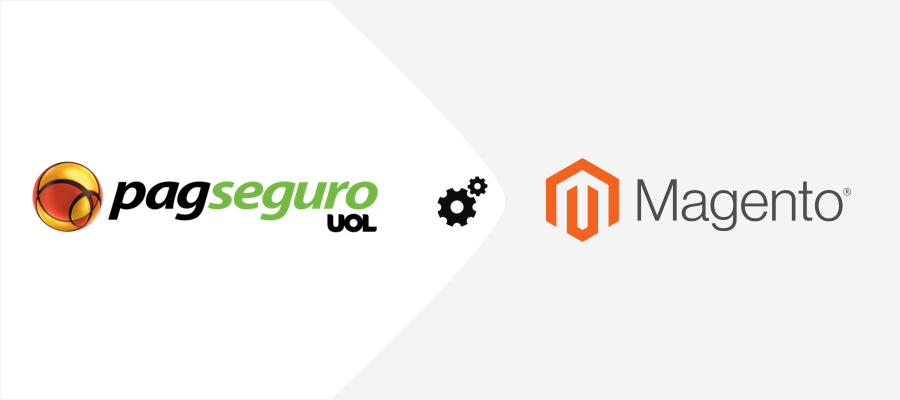 At Pronko Consulting, we are excited to announce our powerful and flexible PagSeguro payment module for Magento 2 platform with ease of installation and no developer skills needed.
PagSeguro is an online or mobile payment-based eCommerce service for commercial operations. PagSeguro is a part of Universo Online (UOL group) which, according to Ibope Nielsen Online, is the Brazil's largest internet portal with more than 50 million unique visitors and 6.7 billion page views every month.
Magento become a leading enterprise-class eCommerce platform, utilised by over 200,000 online retail businesses across the globe. Magento Merchants grow sales 3x faster than Internet Retailer's TOP 1000 eCommerce merchants on average according to IR 2016 report. It is reasonable to conclude that Magento holds top position in eCommerce solutions for speed of sales growth.
PagSeguro Payment extension for Magento 2
Magento 2 delivers superior customers experience when it comes features and ease of customisations. The PagSeguro module enables to accept payments online with seamless payment experience and increase in conversion rates for your Magento 2 web store. With this payment integration you may continue using your favourite payment provider helping you maximise acceptance and conversion online.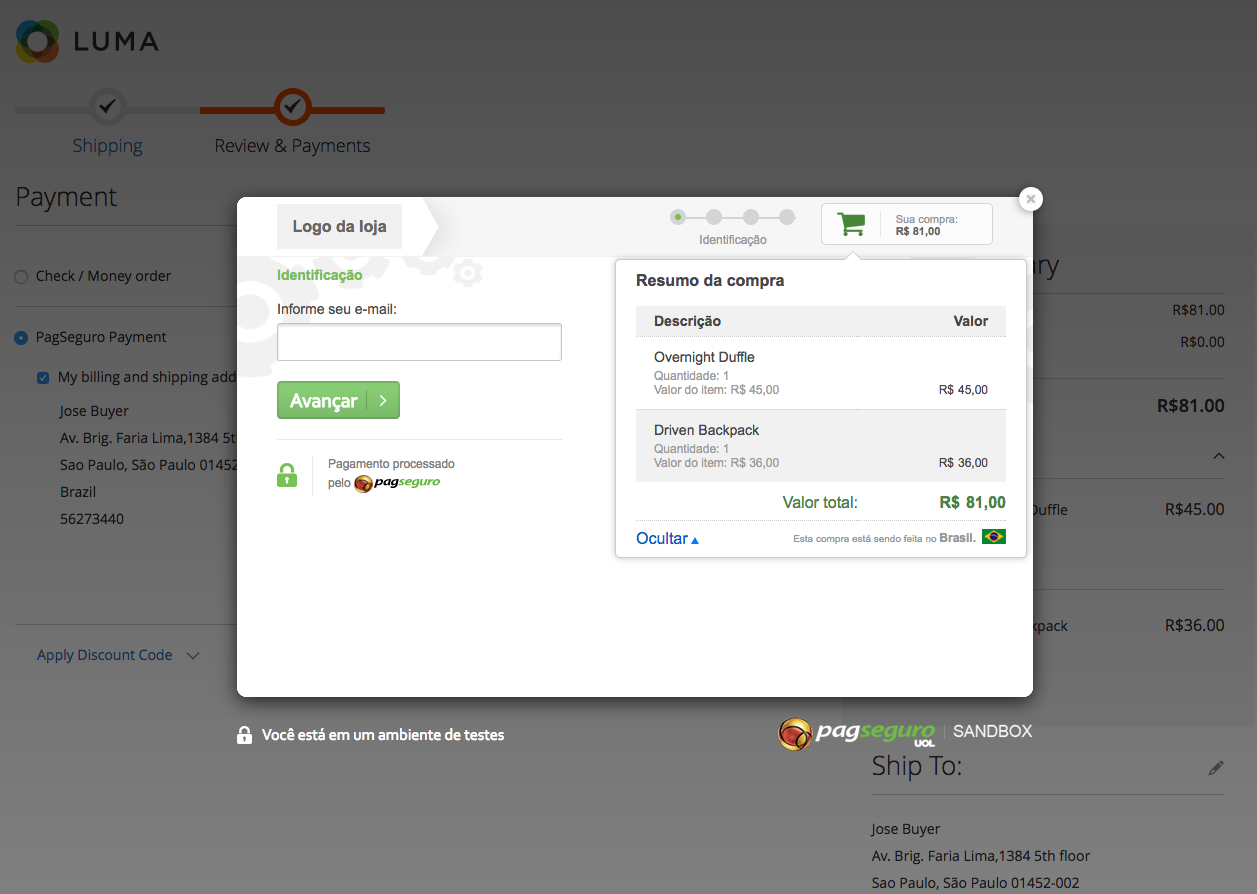 Pic.1. PagSeguro Checkout with Lightbox for Magento 2 example
The PagSeguro Payment extension for Magento 2 helps you to:
Improve conversion
The PagSeguro Payment extension for Magento 2 allows you to process safely online transactions. Customers will be happy to pay on your online web store using any of major Credit or Debit Cards such as Visa, MasterCard, Diners, American Express, Hipercard, Aura, Link, PLENOCard, PersonalCard.
Enhance Security
Different checkout type options allows Merchant to configure payment form using Lightbox popup provided by PagSeguro UOL or redirect customer to a PagSeguro secure server for further payment processing. All payment transactions processed directly by the PagSeguro server so you may be sure to pass PCI Compliance. This reduces audit costs while retaining complete control of the end-to-end payment experience for your customer.
Decrease Manual Actions
The PagSeguro Payment extension automates steps required by an administrator to manually process payment transactions and synchronise eCommerce and payment services. Transaction and Notifications integration enables seamless experience for all transactions created via eCommerce web store.
Start Selling Online
The PagSeguro payment extension for Magento 2 is a simple to install and configure for your web store. If you however require support, we are here to help. Feel free to contact as for assistance.