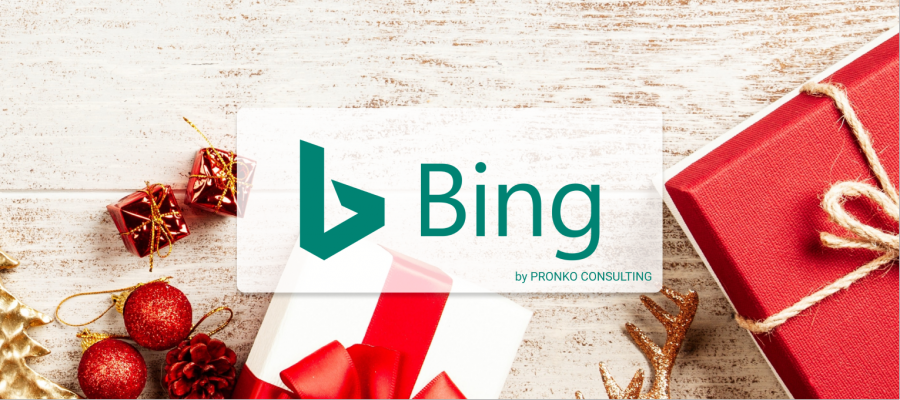 We are glad to announce the new extension for Magento 2 platform - Bing Ads Universal Event Tracking (UET). Bing Ads extension for Magento 2 helps you to quickly set up UET tag to monitor and record customers' activities on your website for conversion tracking and building of targeted audience list for remarketing.
Features
Below are the Bing Ads extension's features.
Site analytics
Bing Ads UET extension for Magento 2 will help you to effectively optimize your marketing campaigns by showing you converting keywords. It shows customer engagement metrics like bounce rate, pages visitors interact with, new users, etc.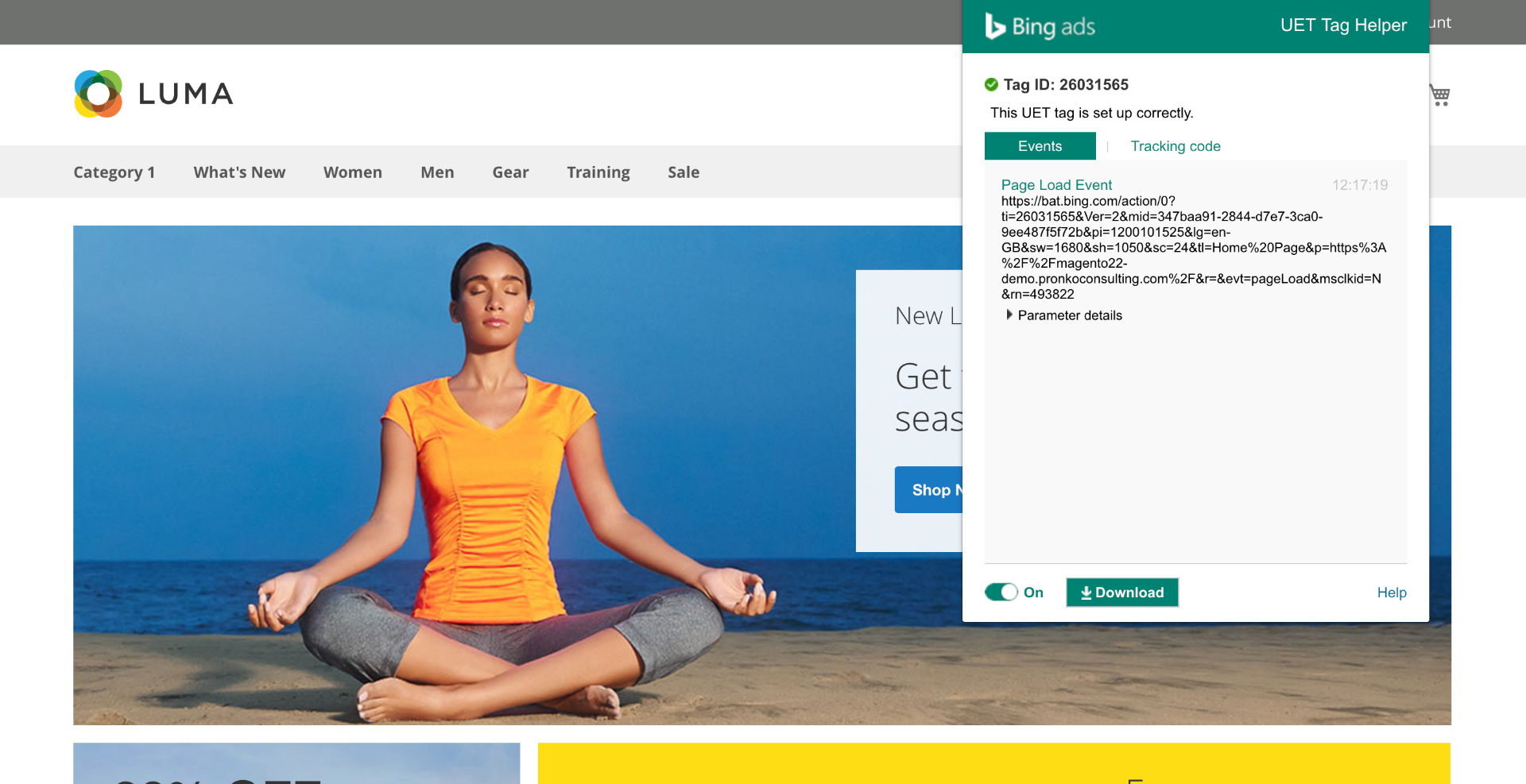 Audience remarketing
Bing Ads UET allow you to create audience remarketing lists for paid search to attract customers and website visitors who leave your website without making purchases. It is a way to remind them to come back and buy from you.
Conversion tracking
Bing Ads UET helps you to track conversion such as download, sign up, purchase and much more. You can track the number of visitors that view specific pages on your website, measure the time spent by each user, number of clicks, etc.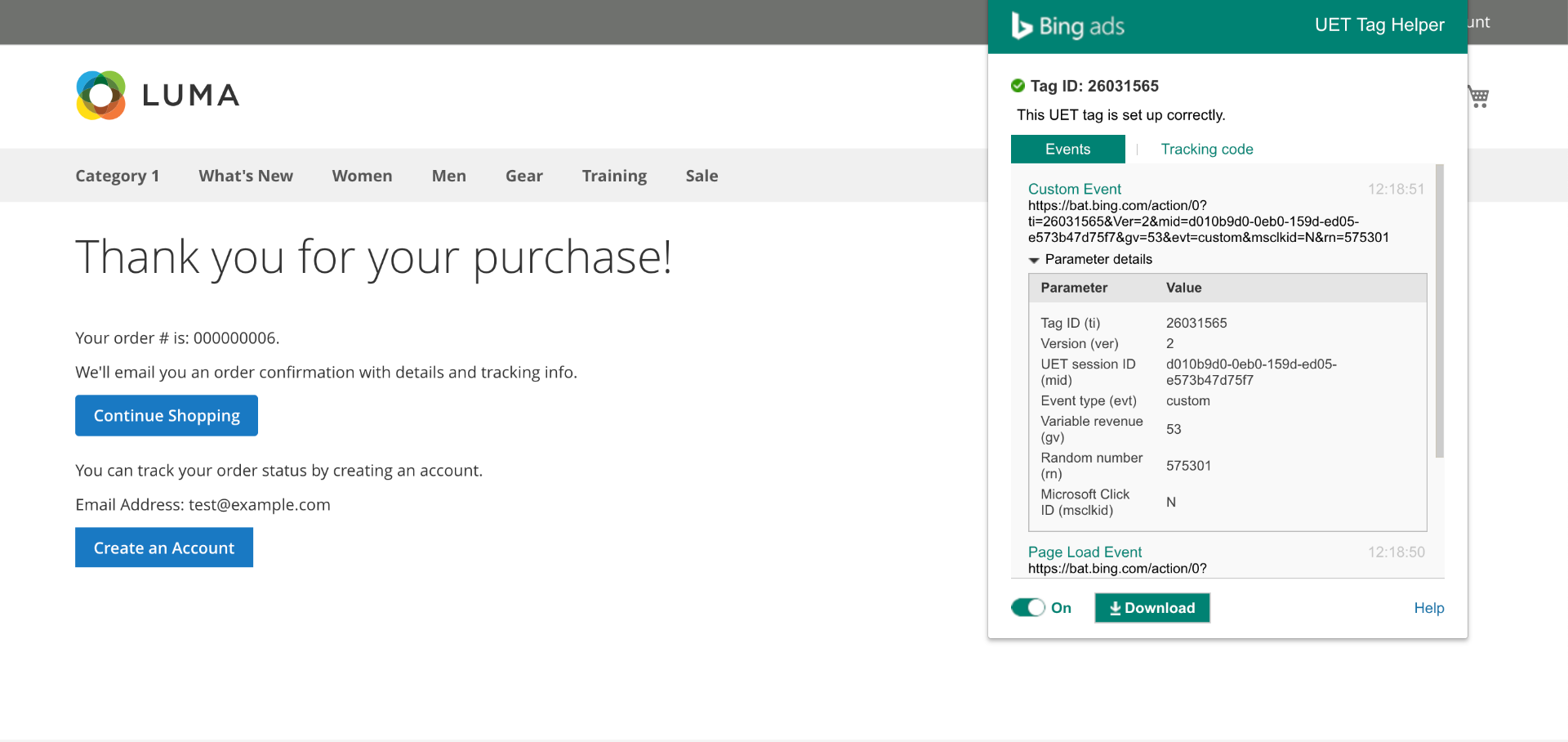 Flexible configuration
Bing Ads extension for Magento 2 comes with the configuration settings which you can easily adjust to your business needs.
Multi-store and multi-website support
With the Bing Ads extension you can easily configure different tracking IDs per Store View and Website level. In case you have multiple websites and multiple Bing tracking IDs this extension is a must have for your website.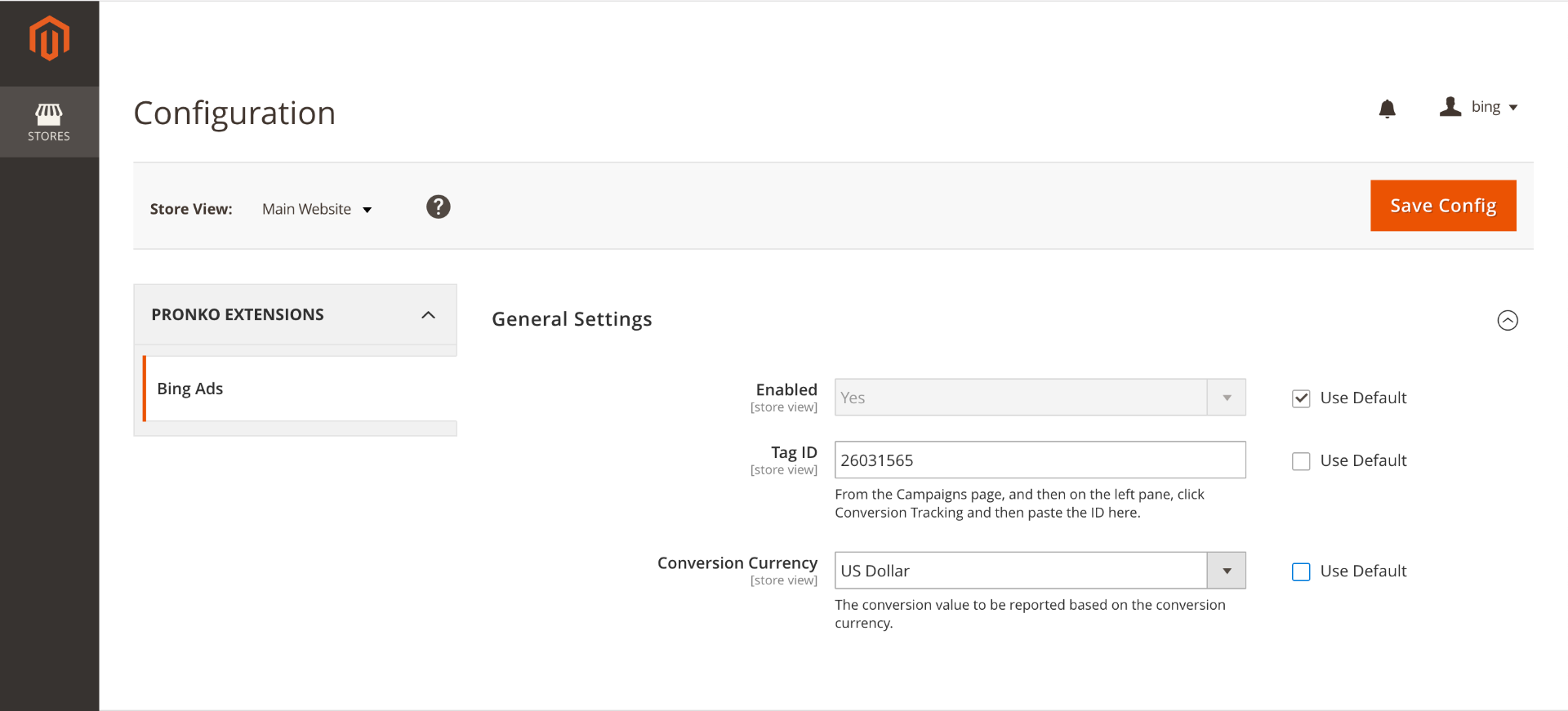 Dedicated admin premissions
Bing Ads extension for Magento 2 allows to configure a dedicated admin account with the access to the Bing settings only. This is handy if you have a dedicated agency or manager who manages your Bing Account.

Best development practices
Bing Ads extension for Magento 2 follows all best practices so you don't need to worry about the quality. It is just the best in class.
Additional features
The extension comes with the uninstall scripts in case your wish to remove the feature from the website. It also includes the English (en_US) translation file to provide the localization support.
We actively work on Bing Ads extension functionality and more upcoming features are coming.