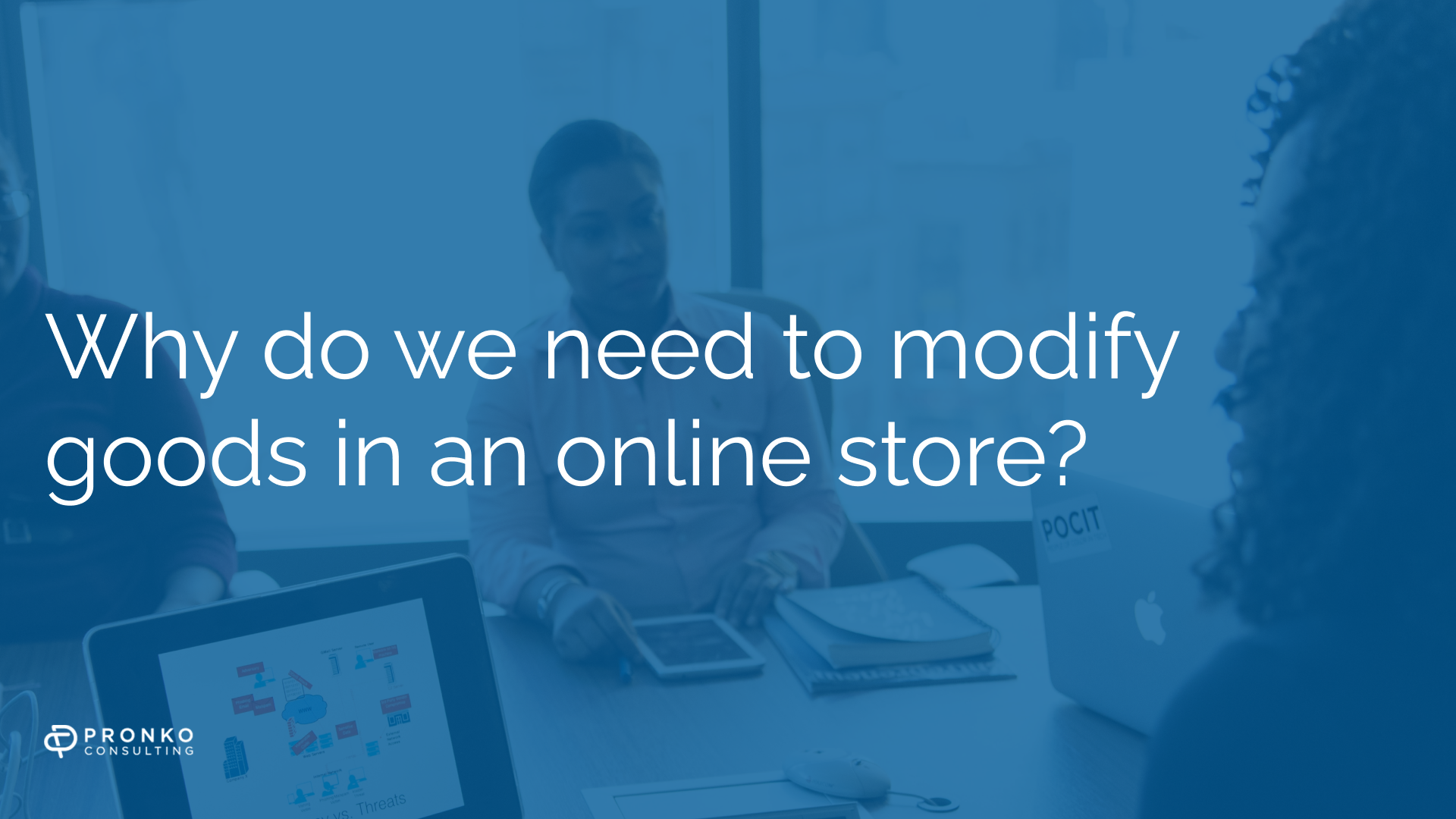 Product modifications are varieties of products with the same characteristics but differ in one or more parameters. For example, a T-shirt has different sizes and colors, but the style, material, and print are the same. This article will explain why product modifications are needed and how they affect the site's usability.
Why product modifications are needed
In online stores, goods often have several options, for example, in clothing stores, electronics, cosmetics, furniture, and many other niches. In this situation, site navigation for buyers may become more complicated. The catalog will contain many products that visually almost do not differ from each other, which will search for the desired option lengthy and complex.
Product modification improves the usability of the site by grouping similar products into groups. By opening the product card, the user will immediately get acquainted with all the product options and will not waste time looking for conditional slippers of the correct size. It becomes handy if the client lands on the product page from the search results. A person may be interested in a product, but, for example, he will not see the necessary option and will go to another online store. The presence of modifications will help to avoid this problem.
Impact of Product Modifications on SEO
Product modifications can be implemented in two different ways.
1. The catalog displays a product combined with its modifications under one parent article. Only the primary outcome will be indexed because all other options will point to its page using the rel="canonical" tag.
2. The product has modifications, but they are not grouped. Product variants are displayed in the catalog as separate pages, each of which is canonical, which allows them to be indexed.
The choice of the implementation path depends on the assortment of the online store. If the store sells products whose modifications play a significant role in organic search, then it is better not to group them. For example, let's say you're selling an iPhone whose storage capacity is a significant selection factor, and buyers might search for "iPhone 13 pro 128 GB silver". It will be better for your SEO if the phone page of this modification is indexed separately.
Combining all options under one parent article is better if modifications only play an auxiliary role. For example, buyers rarely make search queries like "home shirt red size M." People usually look for a T-shirt, and the size or color is already chosen on the site using modifications. This implementation also contributes to SEO because it improves the site's usability by removing unnecessary products from the catalog.
Summing up
modification of goods makes the use of the site more convenient;

without combining the transformation into a group, the product catalog may look spammed;

group modifications under one parent article if the parameter being changed is not used during organic search;

leave separate pages for product variants if the improvement is essential and can be used in search queries;

customize unique images, names, descriptions, etc., for modifications.