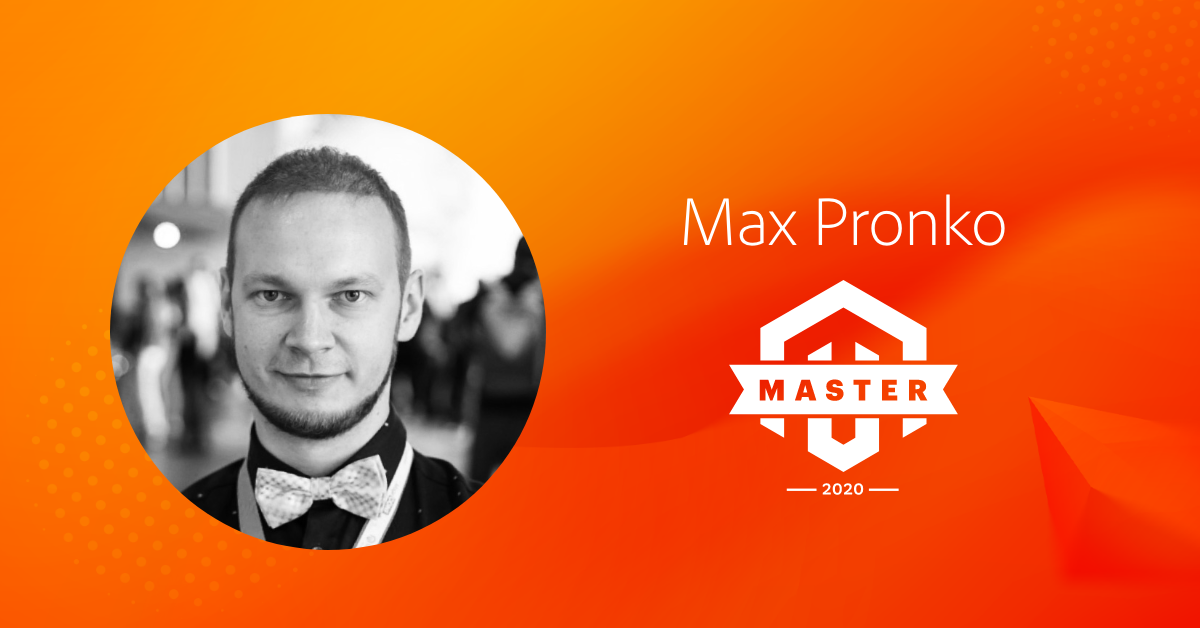 It is with great pride and excitement that we inform you that Magento announced its 2020 Masters naming Max Pronko among them. Max became one of the seven Masters in the Mentor category.
We see it as the recognition of Max's energy and enthusiasm in sharing his Magento knowledge via multiple media. His YouTube channel regularly presents new tutorials, how-tos, tips and tricks helping developers improve their Magento skills. His blog is a collection of the latest news from the Magento world informing the reader of the most significant innovations. Max's Magento learning platform, Mage Mastery, offers Magento courses for beginner and advanced developers. He is often a speaker at major Magento events.
Max's contributions to Magento and his efforts to improve and enhance its functionality have a long history. This is not the first time Max is announced one of the Magento Contributors of the year - he earned this title three years in a row, in 2017, 2018, and 2019. In 2020, in addition to his developer professionalism, Magento recognized Max's skills as an instructor and presenter.
Max's tutorials, online and offline courses are based on his 16-year experience as an active Magento developer and always include the latest Magento innovations. His students rely on him to provide the most effective techniques and the most up-to-date information about Magento and the related tools and technologies.
If you want to join one of Max Pronko's Magento courses, subscribe to his blog to be the first to know about the next opportunity. Make sure you also subscribe to his YouTube channel and learn Magento techniques from Max's videos.
We wish Max the best of luck in 2020 and hope to see him again among the recognized Magento Masters!