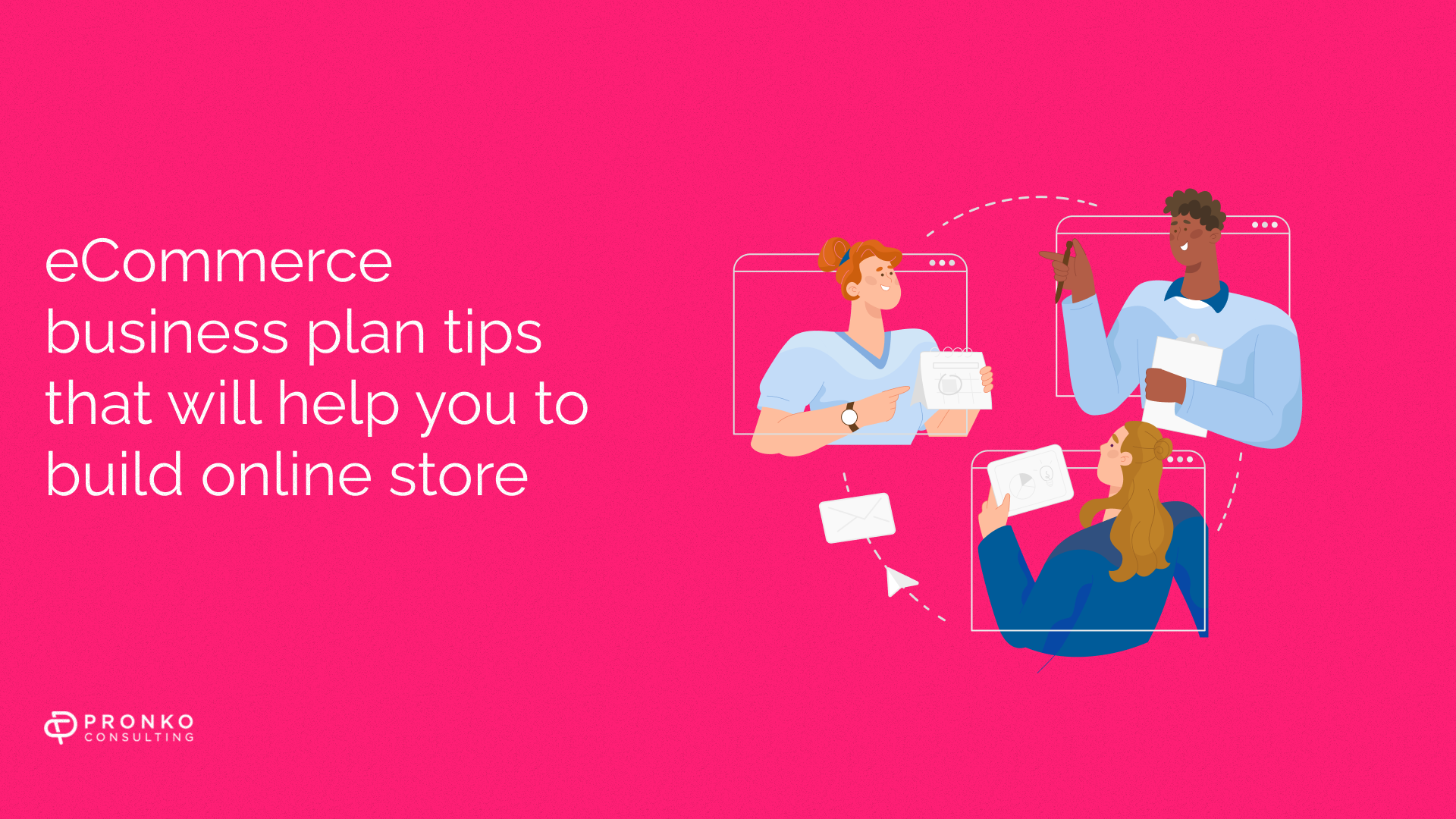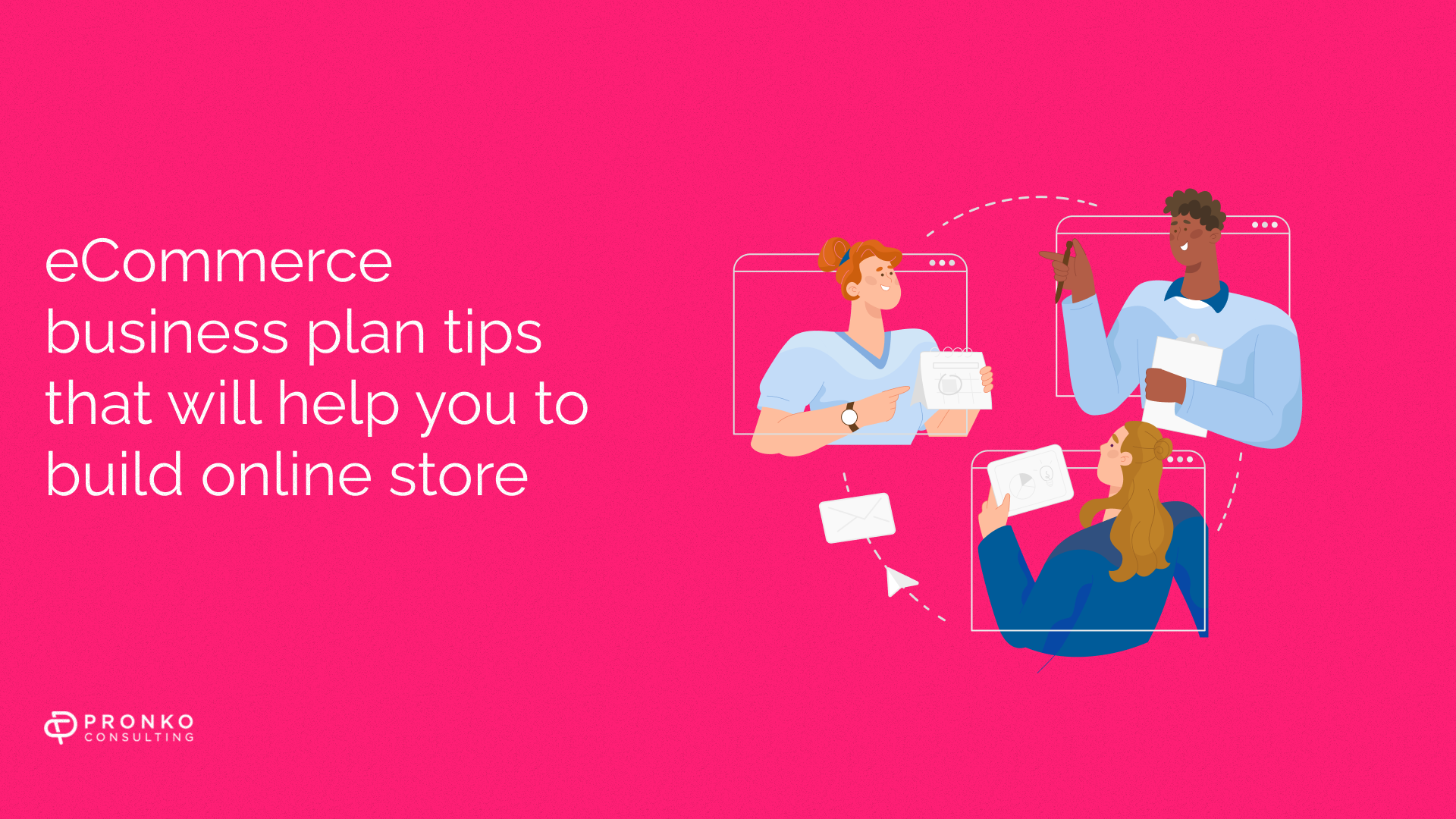 An online store business plan is necessary for the successful launch and development of the project in the long term. This document allows you to objectively assess the possibility of implementing an idea in the existing conditions, determine the number of required resources, and anticipate and prevent the occurrence of risks. We will tell you how to write a business plan for an online store and share tips for improvement if you have already registered one.
What is a business plan?
A business plan is a document that contains crucial structured information for launching a business project. It includes organizational issues, the rationale for choosing a product based on an analysis of the market, target audience, and competitors, a production plan if necessary, detailed financial calculations with profit forecasts, determining the payback period and the volume of required investments, and a marketing strategy. It also needs to assess the likely risks and develop measures in case of their implementation.
A business plan must be prepared before launching an online store and as detailed as possible.
Why a business plan for an online store
The business plan allows:
1. Objectively evaluate the project from all sides: analyze the implementation conditions, determine the number of required resources, and see all the difficulties and solutions. The idea that has arisen in my head is significant. Still, to understand how realistic it is to implement it and whether the game is worth the candle, you need to write each stage in detail and make financial calculations.
2. Organize and effectively control business processes. Each business plan section - organizational, production, financial, marketing, and others - regulates actions in a specific area; it remains only to follow it. And if you have calculated the risks in advance and provided particular measures, implementing negative factors will not interfere with the development of an online store.
3. Protect the project in front of investors. You will need additional investment, and to convince potential investors of the project's profitability, you will need facts backed up by facts.
How to write a business plan for an online store
Let's look at how to develop a business plan for an online store step by step.
Formulate a general idea
At this stage, a general description of the project is required: launch goals, product, target audience, and so on.
Choose a product
If you run a business offline and plan to move it online, skip to the next step. The rest need to choose a niche.
When choosing a store specialization, look at industry research, study trends, and highlight products in demand. Google Keyword Planner will show you the frequency of your search queries over time.
It is helpful to check the traffic of competitors' websites, for example, using SimilarWeb or Semrush. If they are doing well, then you have a great chance. You can also run a test ad and evaluate the number of responses. When choosing a product, consider the seasonality factor.
Popular product categories:
clothing, shoes, underwear;
care and decorative cosmetics;
sporting goods;
equipment and accessories;
goods for kids;
dietary supplements;
confectioner's sets;
jewelry and accessories;
relaxation goods - bath bombs, aroma candles, and the like.
Hundreds of thousands of sellers in each category, including foreign ones, are your competitors. It is necessary to rebuild and formulate an attractive USP. Describe your benefits: comfortable clothes made only from natural fabrics or recycled plastic, hypoallergenic organic cosmetics using a unique technology, protein bars suitable for vegans, and so on.
If you have worked in the trade and know the specifics of a particular niche, it will be easier to find your place in it, especially if you have kept contact with customers and suppliers.
Come up with a store name and domain name
Naming is an essential step in creating an online store. A good name will be remembered and help to interest the audience, and an unsuccessful one can push it away.
The domain name is also essential. Ideally, it should match the title, but it doesn't have to be. The main thing is that there is a semantic connection. Choose a short domain name that is easy to remember and difficult to misspell.
Decide who and how will work on the site
This issue must be dealt with at the very beginning so that a broken site does not spoil the whole thing. If you are planning an online store with a considerable assortment, want to implement non-standard solutions, and get a unique design, it is best to turn to professionals.
Consider technical points
When you determine the person responsible for creating the site, you still need to think through many such issues in detail: navigation, choice of CMS, layout, preparation of photo and video materials, availability of online chat, comment fields, feedback forms, and so on.
Decide on the form of payment
Try to offer customers as many options as possible: cash on delivery, payment by card, or through popular online payment systems.
Consider shipping and returns
To deliver light goods around the city, a courier service is sufficient. In other cases, it is necessary to agree with a transport company. Also, organize pickup points and consider how the return procedure will occur.
Decide if you need a warehouse
Whether you decide to manufacture the goods yourself or buy them from a supplier and control the delivery, a warehouse for storage is necessary. Think about what area of ​​the room will be optimal so that there is enough space and you do not have to overpay for rent.
Another option is dropshipping when an online store acts as an intermediary. The user buys on the site, the store pays the wholesale price of the goods to the supplier, and he delivers the order. In this case, storage is not needed.
Hire employees
Depending on the planned scale, the need for personnel varies. You will need a manager for consultations and order processing, an order form if there is a warehouse, a content manager for filling the site, and an accountant - in this case, outsourcing would be a good option.
Almost all functions can be performed at the initial stage by the store owner. To free up time, you can connect to a chatbot to answer frequently asked questions, make purchases, and only deal with exceptional cases personally.
Develop an organizational plan
This section contains information about partners, the degree and conditions of their participation, logistics, and the regulatory framework governing the store.
The list of attached documents, if any, includes the following:
registration information;
founding documents;
license, if the goods are subject to licensing;
patents and copyrights;
production certificates;
product quality certificates;
legislative acts;
features of taxation;
contracts, including lease, purchase, and sale.
Information about the organizational structure of the company is required. For clarity, it is helpful to depict a diagram of business processes indicating those responsible. Also, in the section, you need to show the project implementation schedule, for example, on a Gantt chart. Such a schedule should disclose the content of the planned work: the name of documents, contracts, types of work, and so on.
Display the production and technological structure if this is relevant in your case.
Make a production plan
When planning a production process, you must describe all its stages and features in a separate section. Specify what raw materials and consumables are required, how you will transport, store and control their quality, and who the suppliers are. Include information about premises, equipment, and energy resources.
Make a financial plan
In this section, you need to display the financial flows that will pass through your store and the funding sources.
Write down all the start-up expenses: business registration, website development and content, annual hosting and domain payment, purchase of the necessary equipment and office equipment, goods or raw materials for the production of the first batch of the product, and rent of premises for the first month. Determine the required amount of initial investment needed to start the project.
Calculate fixed expenses: payments for electricity, internet, water, purchase of goods or raw materials, rent, and wages with deductions. Also, consider marketing costs, taxes, and unexpected costs. Calculate the unit cost of production.
Based on market and competitor research, determine the conversion rate and the average check size and predict the store's revenue. Calculate revenue as the difference between income and expenses from the sale. Net profit is the difference between all income and expenses, including administrative, commercial, tax, and others.
Plan your marketing work
You did an initial analysis when choosing a product and describing an idea. Now we need to deal with this issue in depth: assess the market capacity and demand dynamics, study the specifics of competitors, and identify their strengths and weaknesses. For clarity, you can organize this information in a table:
competitor's website - how it is displayed in search results, whether it answers all the questions of the target audience, what are the primary sources of traffic, and so on;
assortment - how big is the choice and price range;
incentive measures - promotions, discounts, loyalty programs;
price policy.
Further, it is helpful to visualize the entire customer journey from product search to purchase in an online store to find ways to increase conversion, develop a clever marketing strategy, and shorten the sales cycle in the funnel. To do this, they build a customer journey map. To collect data for CJM, you need to:
study the target audience, perform segmentation and create detailed portraits of buyers;
analyze the stages of the customer journey;
identify communication channels;
collect feedback;
explore user experience;
identify weaknesses that hinder conversion.
Think over a marketing strategy - it will help you correctly allocate resources and get a clear action plan for business development.
Determine the competitiveness of the topic in SEO and make up a semantic core of critical phrases that potential buyers will use to search for your products.
Assess the risks
When developing a business plan for an online store, it is necessary to foresee the risks. The main ones include:
price increases by suppliers;
an increase in the cost of rent;
rising fuel or utility prices;
violation of delivery dates;
loss of goods during transportation;
delivery of goods of inadequate quality;
accidental damage to or loss of property;
a large number of returns due to non-compliance with expectations;
production risks;
emergencies, for example, a fire in a warehouse, a flood in a region, a robbery, etc.;
increased competition in the market;
reputational risks;
drop in demand, loss of product relevance - for example, due to the emergence of new technologies;
personnel errors, human factor;
financial and tax risks.