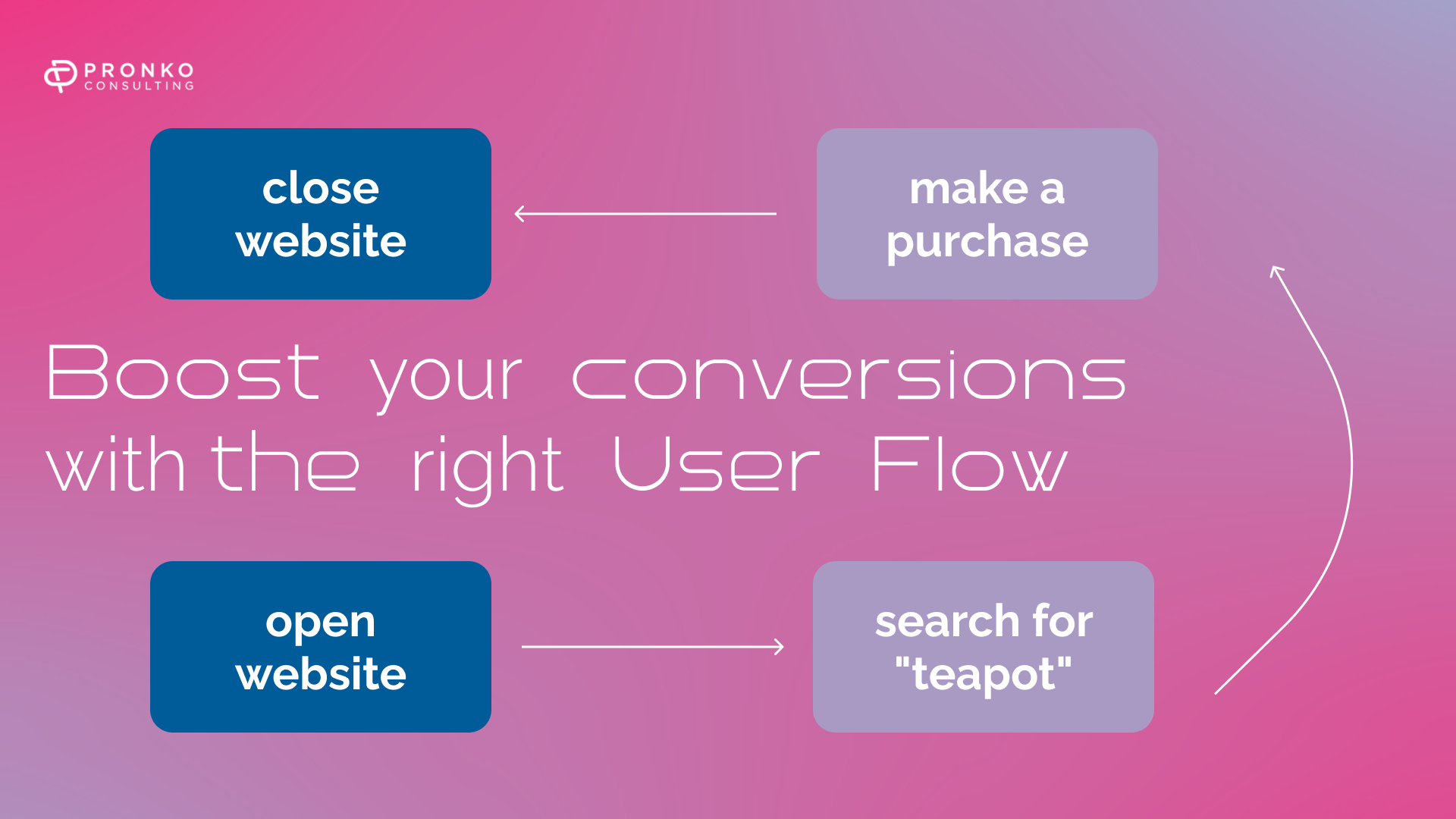 Before you create your website, you need to have a customer journey map in mind. From clicking on the location to paying. That is the User Flow.
How does it affect the website and sales? What's the link with SEO? the way to optimize? discover in today's article.
What is the user flow?
The user flow could be a visual representation of the user's journey through a website. If you run an eCommerce website, the user flow traces the user's path from the instant they arrive on your landing page to the purpose of checkout.
Why must one update the user flow?
The user flow directly affect your website user flow. Optimizing the user flow involves numerous techniques that make it easier for users to maneuver through various points of contact. Because the user flows illustrate the steps taken by a user to finish a task after you optimize the user flow can help increase website conversions. It also helps improve the user experience of a web-based project by better aligning the goals of the user with those of the business.
How does the User Flow impact SEO?
optimized user flow increases the possibilities of a positive user experience which can also directly impact domain authority.

flow charts also show SEO specialists which content resonates with users the foremost so that they will more effectively leverage that content.
How do optimize the way of users?
1. Create an ideal map for your customers
How do users interact together with your online store? Create a customer journey map. In spreadsheets write on a perfect buyer persona, including their goals and also the problems they'd prefer to solve. These goals are the most reason they visit your site.
When you've identified their customer's goals, create maps that might logically link content on your site together. This often involves internal linking between relevant content or ensuring that appropriate content is accessible through the menu.
2. Help your Users
Many website funnels result in forms, but if the shape isn't designed properly, users can leave without filling out the shape. Your question could also be confusing otherwise you might not be able to find the submit button. Fortunately, this "user thread deadlock" is simple to mend. Use early error checking or add hints to tooltips during the planning process to assist users to complete the method.
3. Create reports with the right KPIs
When staring at your Google Analytics dashboard, It's easy to induce mesmerized by stats like "page views". But these are often simplistic metrics.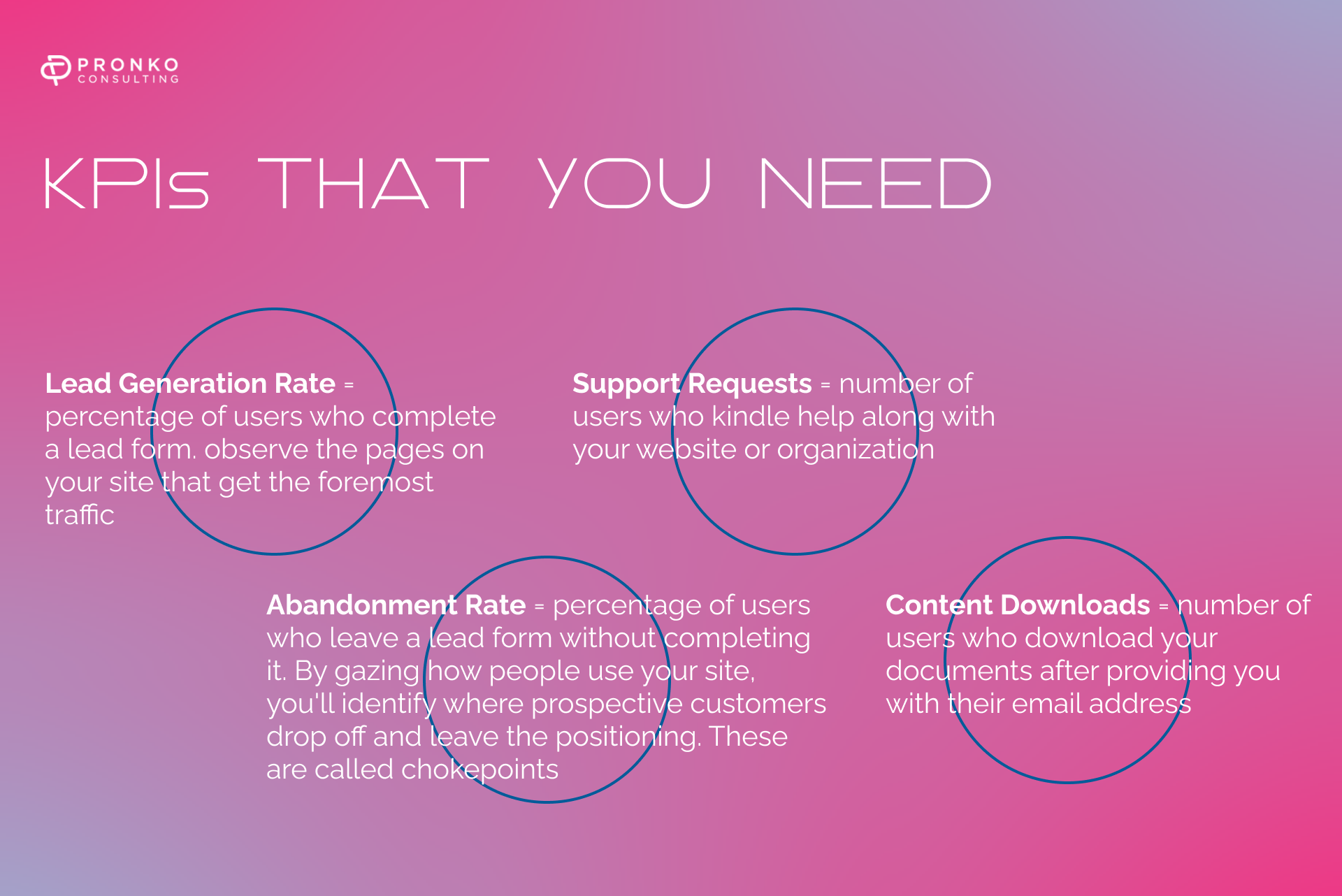 4. Create Content That Lives Up to Expectations
Improving the look of your website can help improve user flow. However, it's only one component of the journey. the opposite half is the content that you simply provide on the location.
A great headline is useless if the content doesn't match it. Most users will only scan your content for some seconds before deciding whether it's relevant to them. you would like to make sure that they are available away with the sense that the content you're delivering is worth their attention.
5. Use graphics
Less content makes it harder to drive users to the funnel, but written content is not the only thanks to creating engaging experiences that entice users to click. Graphics and icons can guide users in the right direction, filling the void left by the content created. To optimize user flow with graphics, choose visuals that match your brand throughout your site. These visuals help remind users why they're there and what they have to try to do.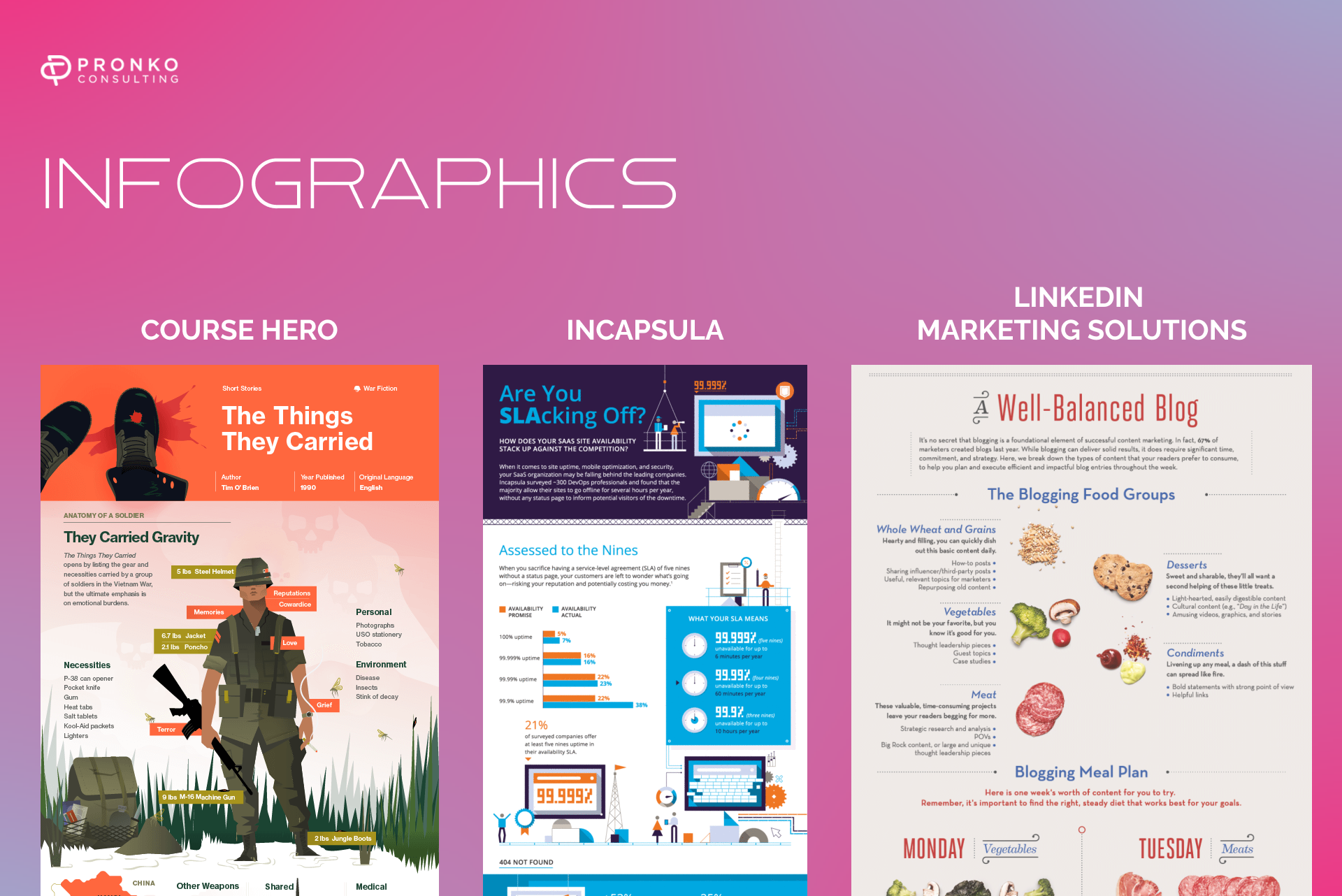 6. Shorten the User Journey
Written content is extremely important to any website, but an excessive amount of content is bad. Keeping content short, especially on pages with calls to action, can help improve website user flow. Short is best as users can often become overwhelmed when exposed to an excessive amount of content and miss the purpose of what to try and do. Be creative with font sizes after you haven't got enough content to fill the page.
The golden rule of website design is "don't let your users think too hard." Your users should be ready to quickly and simply find their way through your website. Minimizing the number of steps within the user flow reduces friction and makes it easier and faster for users to realize their goals. Intuitive menus are a very important part of making your site navigable.
7. Make loading pages quicker
There are too many websites on the web for users to attend to pages that do not load. Of course, the slow loading of pages doesn't seem to be always thanks to web design. Your connection is also slow. However, there are techniques that will help make your site more accessible, no matter the user's bandwidth. Create pages that load quickly to stop users from leaving in impatience.
Try the following tips in practice!
Optimizing user flow on your website can help your product users achieve their goals quickly and simply. Simply put, the smoother the user experience, the happier the user is.
Since every organization is exclusive, there's no single ideal single-user flow. Even compared to your nearest competitor, you may be unique. Success is often found in these subtleties.