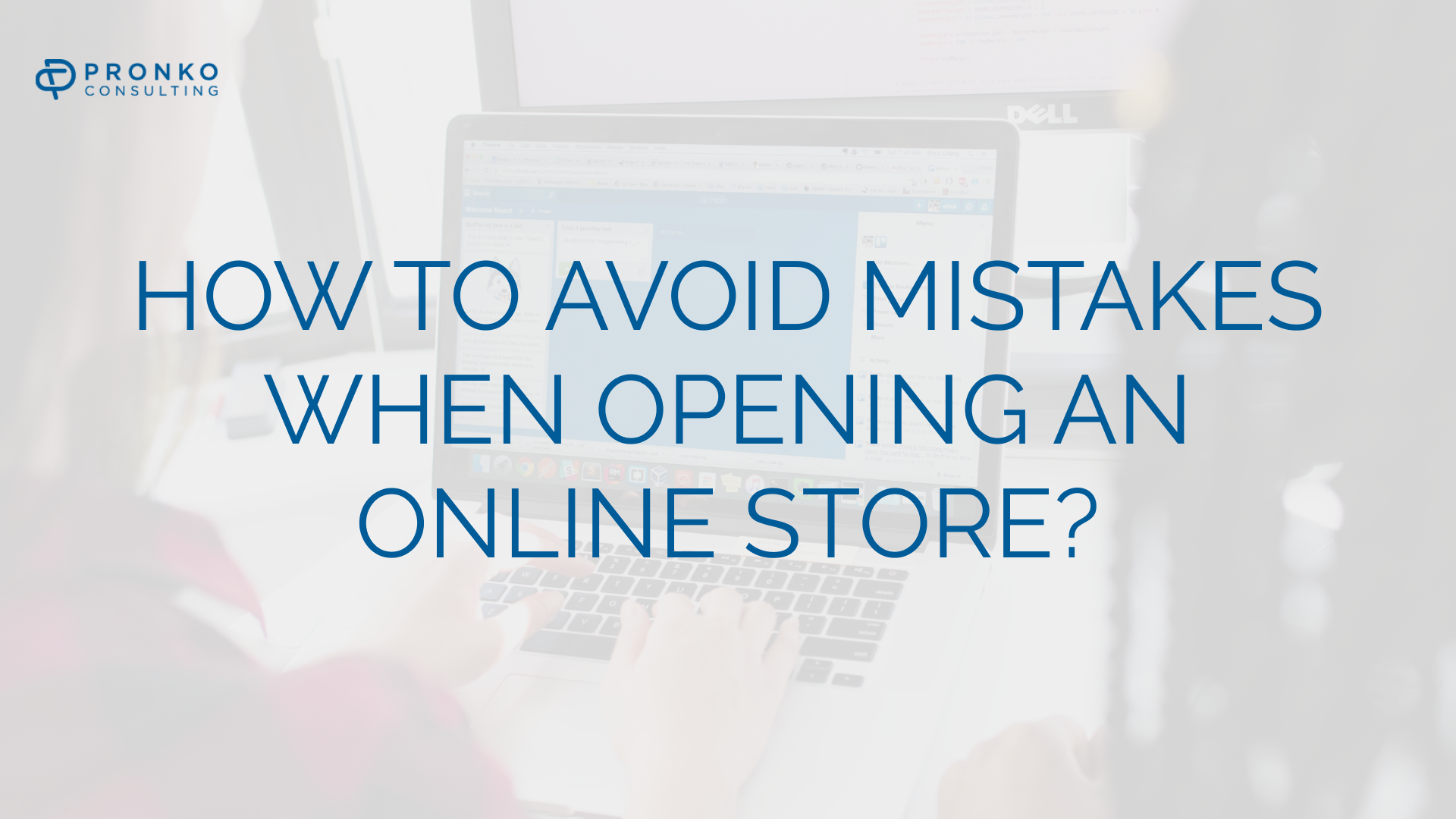 It is generally accepted that mistakes are made only by beginners in the business. However, practice stubbornly demonstrates that even experienced entrepreneurs sometimes need to make better decisions. They can be clever with the functionality, overly trust their intuition, hope for the offer's attractiveness, etc. The one who does nothing is not wrong! To minimize risks, consider the experience of predecessors.
Why do errors occur when opening an online store? Here are 10 illustrative cases you can say - don't do it! Most mistakes are okay if they are detected and corrected promptly. What miscalculations can be avoided with a certain amount of prudence?
Mistake #1. Site on free hosting and domain
Often a beginner in business is limited in funds. Therefore, the owners believe they can save on domain and hosting, so they choose cheap or free options. Most often, such hosts are closed, domains are destroyed, servers are overloaded, and they fall - all kinds of problems can arise.
The IP server can be blocked due to the presence of resources of prohibited topics, which means that both the casino and its neighbor - the online store - will be banned. When the servers go down, a stalemate occurs, which you cannot influence in any way. All information may be lost, and no one will be held responsible for this. Therefore, buying a normal domain and host is better because this is not the most critical item of expenses, and the risks will be less.
Mistake #2. A store about everything in the world - there is no specific niche
Of course, there are giant online stores where you can buy virtually anything from advanced technology to fashion accessories. But to create such a platform, multi-million investments are required.
With modest budgets, it is necessary to focus on a specific topic. It is a mistake to believe that the store will win over customers in quantity with a diverse assortment and the availability of 100,000 products in 1,000 categories. The online consumer has become very picky: a large store that no one knows is suspicious. People prefer to spend money on proven platforms.
A beginner should dedicate the site to one topic.

To find your niche, you need to analyze the Internet in search of something that will be "to your liking" and bring profit.

And in the future, the assortment can be gradually expanded.
Do not think you can lure customers from a competitor by lowering the price of the same product. Cost is not always a determining factor. First, you need to earn trust. Ago:
Find your place in the sun by developing yourself, not copying your rivals.

Carefully study the niche, and find one with less competition or many buyers.

Get benefits that no one else offers.
It is better to analyze the demand and the market very well than to wonder why the site does not bring the expected income. Time will be lost.
Mistake #3. Self-made online store from a template or designer
This wrong tactic is usually also related to the intention to save. Some developers are good SEO specialists, internet marketers, and designers simultaneously. When online stores were still in their infancy, their low quality was compensated by other advantages. But now the competition is high; if the online site looks pale against the background of others or is made crookedly, ill-conceived, its chances are practically zero. Therefore, still, contact professional developers. We told her the disadvantages of typical solutions and sites from constructors.
Mistake #4. You can not invest in promotion - we have a running product, and they will sell it anyway.
In current conditions, this is not even just a utopia but an idea that can lead to complete failure! It is impossible not to invest in promotion. Moreover, you cannot rely on spontaneous Internet marketing - the era of long-term, calculated strategies have already arrived.
The site should be built considering further SEO promotion and presence in social networks and other channels where the target audience gathers. It is necessary to invest in advertising. Because it's the fastest way to tell people about your new store, there are other methods, but they all require time. There will be no sales if the site does not receive traffic at the initial stage.
Mistake #5. The semantic core is made "by eye."
This problem can ruin everything from the beginning. It is necessary to collect the semantic core even before starting the online store design so that the structure corresponds to it later. If you do not embed key queries, it will be difficult for users to find the site through search.
Mistake #6. Sales texts and product descriptions are not required.
Add a photo and video - sales will go!
Creating such a store that will smoothly bring a potential buyer to the sale is essential. Content should show each visitor what interests them and explain why this particular site will help better than others. There are examples of online sites with minimal or no descriptions and the same situation with texts. But they usually refer to well-known, promoted resources that already have stable traffic.
The content should be diverse and thoughtful; photos and videos are great helpers here. But an apt description of goods and thematic SEO texts will never hurt. Invite an experienced copywriter to the project!
Mistake #7. We will do without a blog - applicable content and content marketing, in general, are beyond our reach
The situation is similar to that associated with sales texts. The blog and articles seem excessive, but everything is not quite so. Many well-known brands deliberately refuse blogs and company descriptions - because the audience is already familiar with them. In the case of beginners, the content will be helpful in the indexing of materials by search engines. Write expert texts - they will bring new visitors and can ultimately increase sales.
Mistake #8. Difficult checkout, problems with the shopping cart, with the order form
Remember, anything that causes difficulties for the user turns against you. Therefore, the purchase process should be worked out in detail, step by step, and evaluated from the point of view of the convenience of the buyer. All the problems associated with this are best avoided: make the functionality as simple as possible. So that every visitor can easily create a purchase in three clicks.
At the same time, do not oversimplify! The user needs to see what he put in the cart, the cost, and how to remove the product if the person changes his mind. The order form is the most crucial element of an online store, with the help of which customer data is usually collected. At the same time, business owners often get more information about the client's challenges. It should be avoided: many visitors will close the page by seeing 10+ fields to be filled in. Save your audience's time; ask only for the information needed for purchase and delivery.
Mistake #9. Beautiful but poorly designed design
The bias sometimes occurs in the direction of the attractiveness of the website design. To stand out, owners can order a too-bright or whimsical design, which is already a significant omission. All users have taste preferences; for some, your beauty may irritate and cause rejection. Therefore, it is better to make the design modern, not too simple, but not too complicated. After all, functionality is more important for an online store, not how bright and original it is designed. The resource should be made in a pleasant, neutral color scheme; it should contribute to the desire of the visitor to linger. In addition to functionality, increased attention should be paid to the quality of illustrations and accuracy of descriptions, availability of prices, user-friendliness of the interface, and operation of filters.
Mistake #10. RTB factors are not implemented on the Internet platform
In other words, the information that creates trust in sellers is missing. It is vital for newcomers to present themselves in a favorable light and dispel fears in advance that may be caused by an unknown, developing company.
If there is nothing written about her on the site (what she does, what her experience is, what her advantages are, why you should trust her, what customer reviews leave), there are fewer chances that the buyer will make a purchase decision.
Now you know what problems an online store can face and how to avoid them. Even if you already have a good resource, do not stop working on it. Make it better and more convenient for buyers. Then it will bring much more profit.